I'm currently taking advantage of my sister's android
hotspot
and I've been editing and uploading pictures
like crazy
. I've also been busy updating my site (deleting posts, updating tabs, organizing information) and I finally have an idea for my header too. Do take advantage of the tabs up top as the more you're use to utilizing my page, the more you will get out of it.
I also noticed that have 51 followers! I didn't even get a chance to say 50 before it turned 51 lol. Thank you, thank you, thank you. I was thinking about doing a
very small
give@way- I'm talking really
small
because Canadian post is ridiculous. I'm unsure but I'll keep you posted if I decide to do it.
Today I share a late post- my birthday! January was my birthday month and I wanted to wait until the whole month was over before sharing.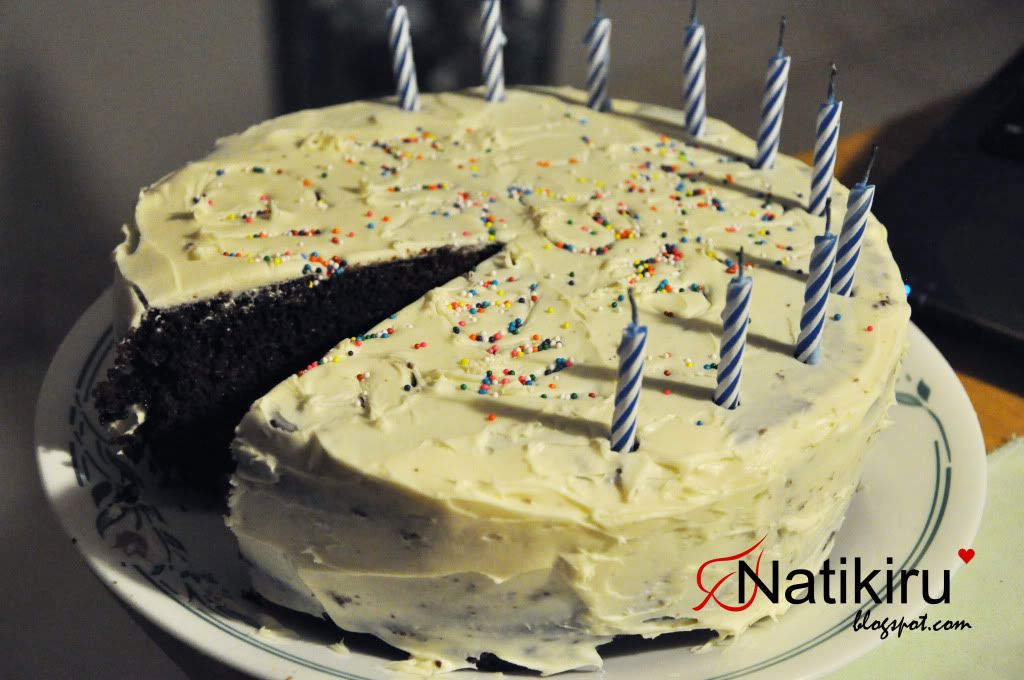 In the evening my family surprised me with this cake my sister had made in the morning. I'm home all day so I was amazed at how they managed to keep it from me. There's 10 candles because that's how much we had on hand- not because I'm 10 years old =P
The cake was yummy with just the right amount of sweetness. I usually get a homemade cake because there's almost always leftover cake from a couple birthdays in December. My mom doesn't see a point in buying another cake for me... but I'm okay with it now since I realize homemade cakes are better anyway because they're more personalized. Plus time, energy, love... and the sweat and tears were put into making it.
I thought I'd also share this awesome "cake" my silly brother came to me with prior to the cake above. He basically stuck a gigantic candle in one of the muffins my mom made the day before haha. Too funny to not take a picture, we were both laughing.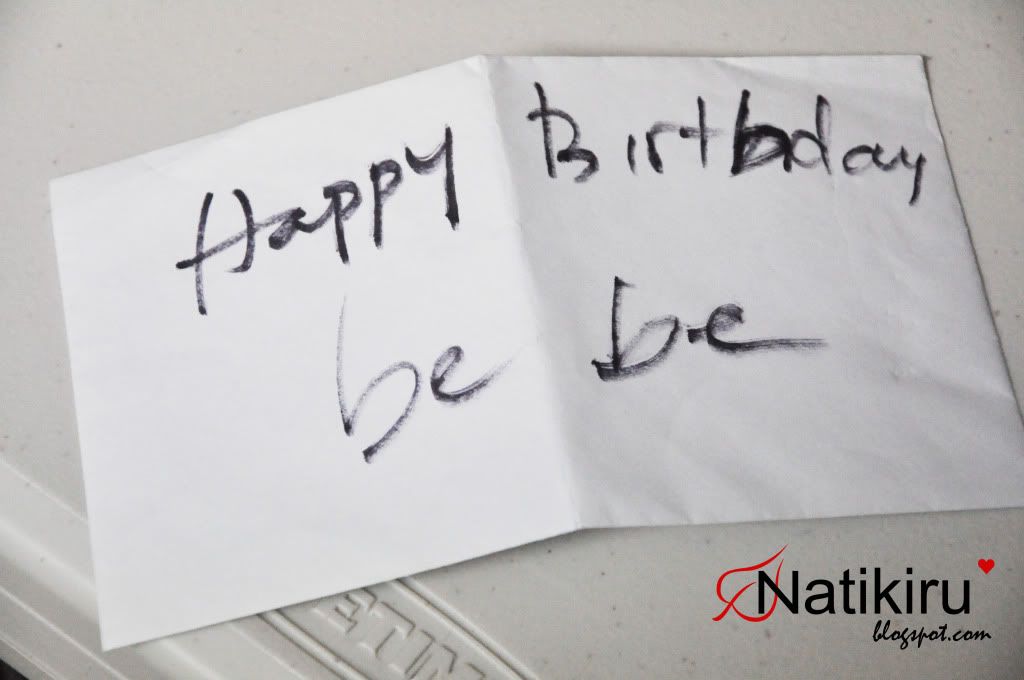 My first gift was from my mom in morning. I woke up and found this on my laptop in the kitchen. She had left to go to the gym so she wasn't present to give it to me personally. I laughed at what she wrote, "bebe".
Then she came home and surprised me with this lovely phalaenopsis orchid!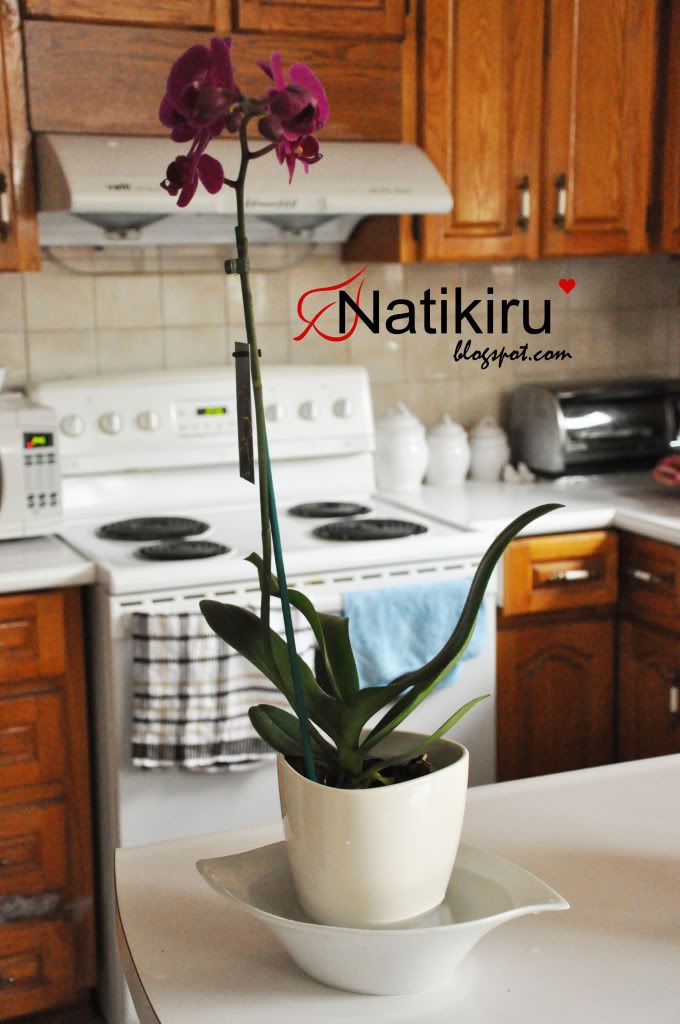 I've owned several different kinds of orchids in the past but I never managed to come across good instructions on how to care for them. This time I looked up videos on youtube instead of relying on books. Hopefully it'll survive this time. I put it in the orchid pot I already had lying around and placed that in a pretty bowl (I got from attending a baby shower months ago) and filled it with water for humidity.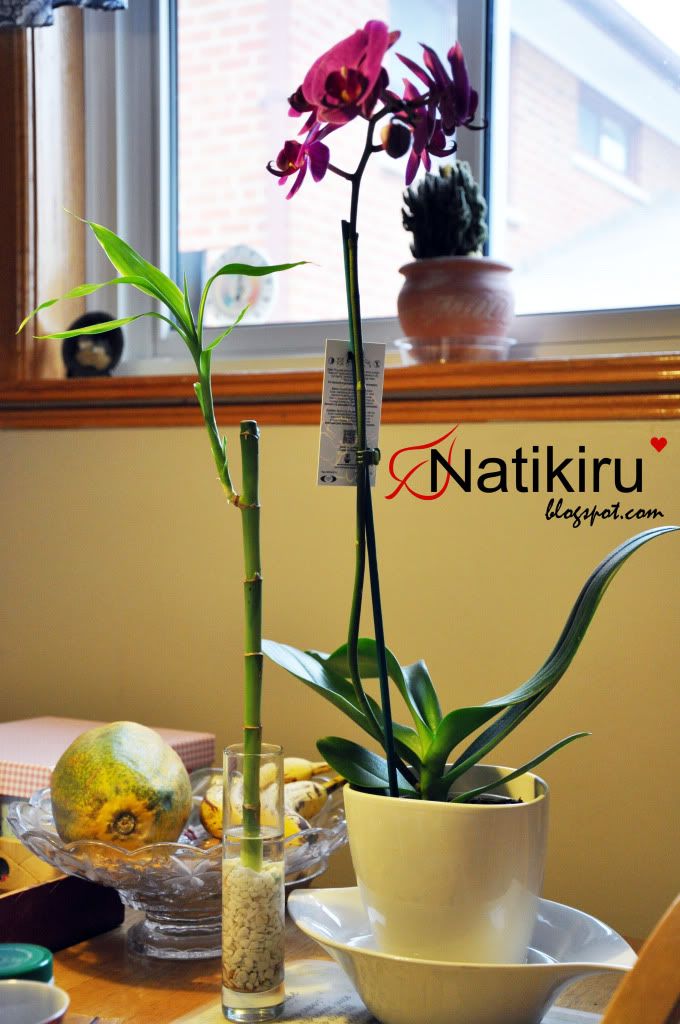 Two bulbs have since bloomed in my presence and the last one will bloom very soon. The orchid sits in the kitchen right next to my bamboo. The kitchen has more light and is less cold than my room so it's best suited here.
The second gift was from one of my sisters.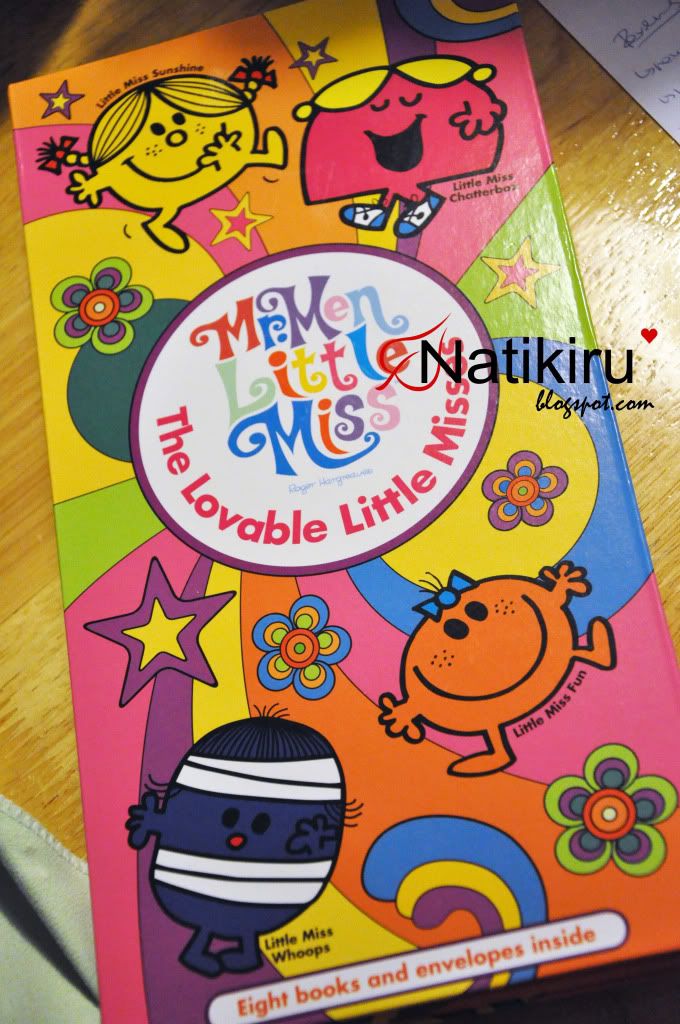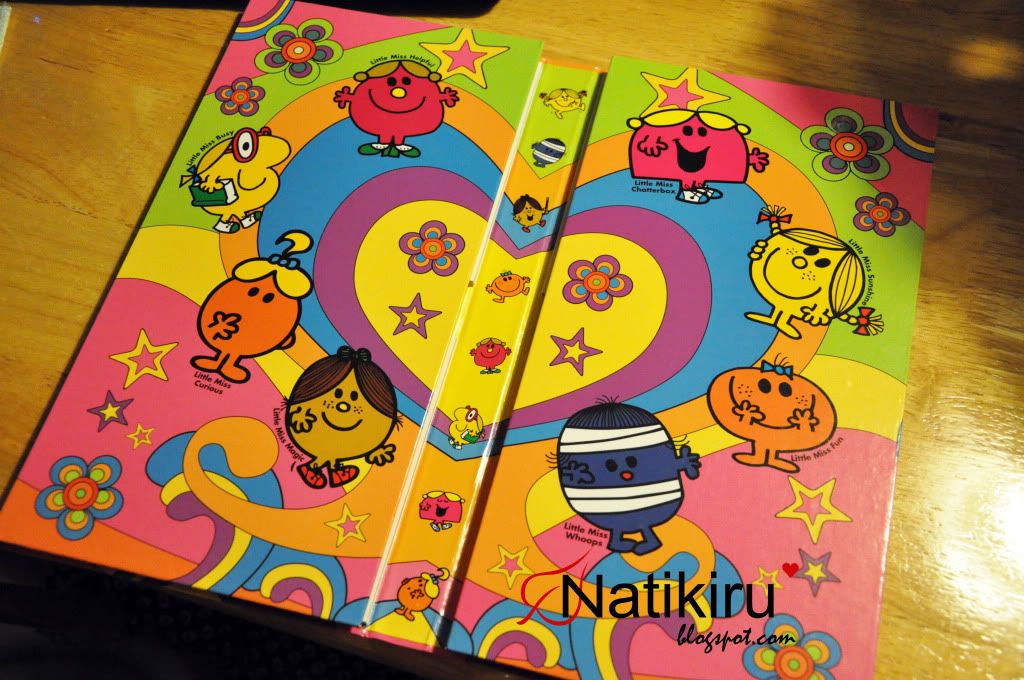 She got me Little Miss books! I'm more fond of Mr. Men but Little Miss are pretty darn cool too. I read Mr. Men and Little Miss books back when I was in gr.2 and I remember I was really into them.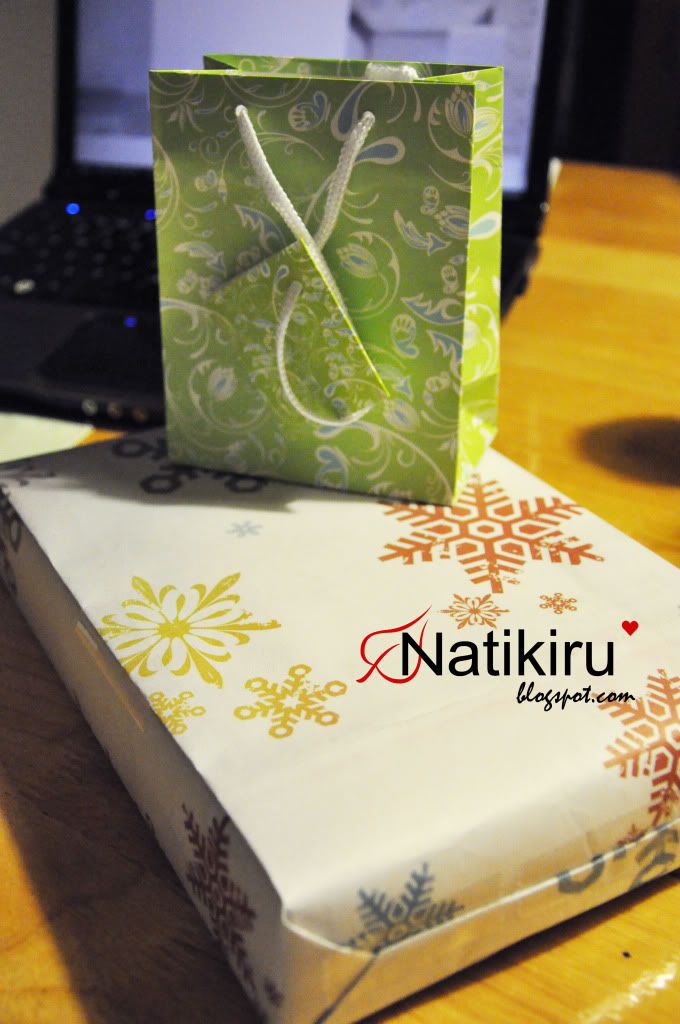 Third gift from my other sister.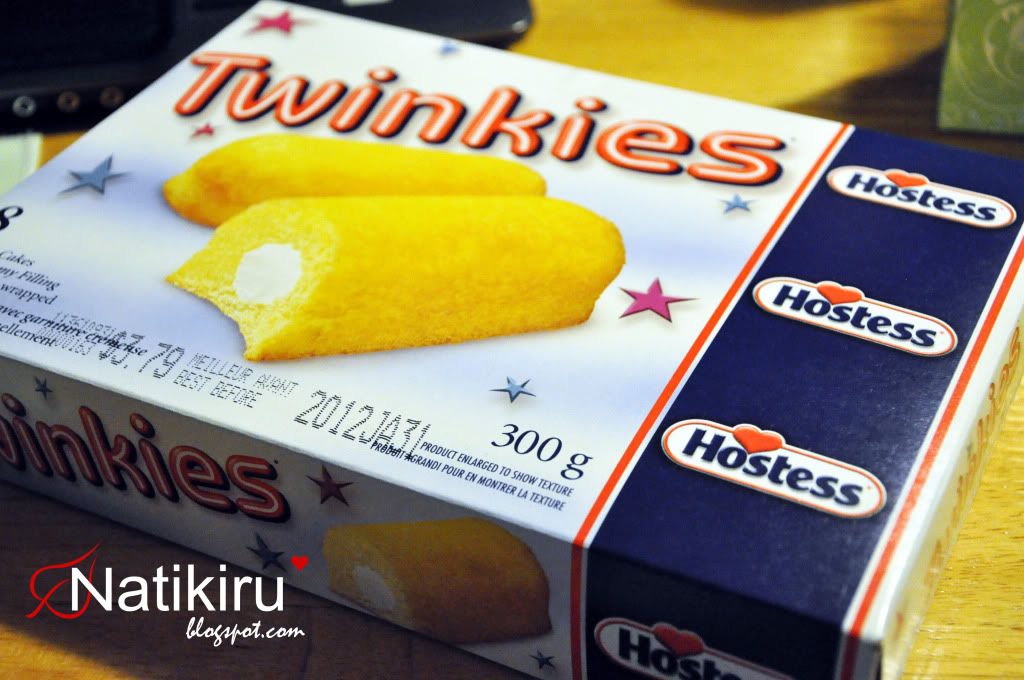 In the big box were twinkies! If you're wondering, she didn't buy it because twinkies are my favourite. Confused? Don't be.
One birthday when I was younger- middle school or high school- my mom thought that I could do without a birthday cake since, as mentioned before, there was still a lot of birthday cake left over from December. So, my younger sister and I came up with the idea of retrieving a twinkie from the kitchen pantry and sticking a candle in it so I can at least have my birthday wish. This was only known to us as we did it in secrecy in our shared bedroom. We shared that twinkie and to this day I couldn't be more grateful to share that moment with her and eat the most memorable birthday "cake" I've ever had.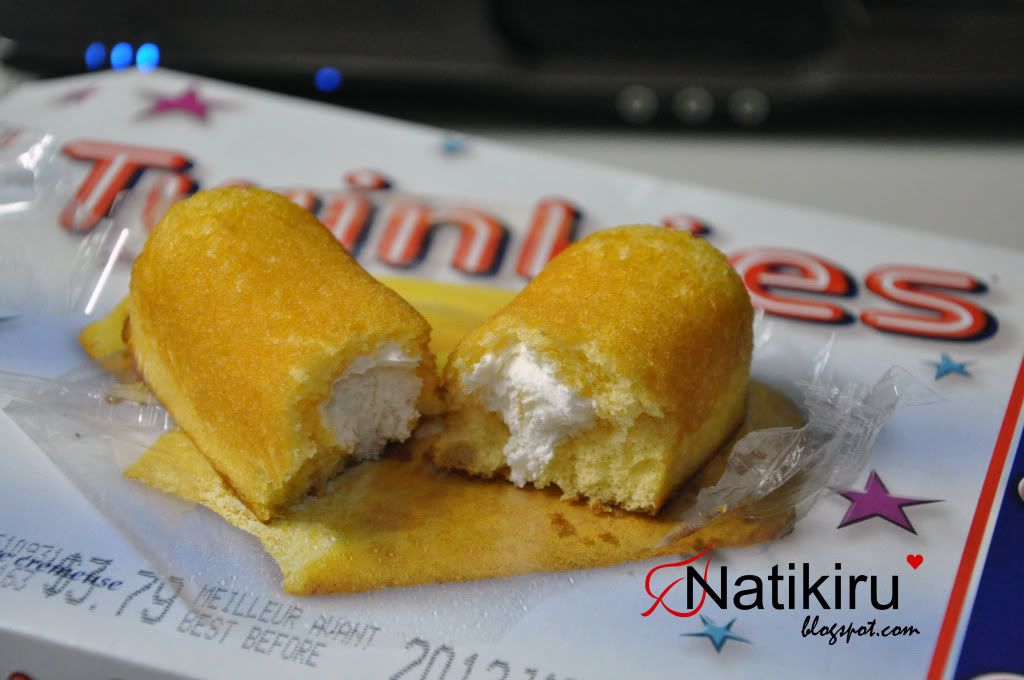 Getting this was also twice as funny because the back had a little drawing of a twinkie with a birthday candle on it, "Brightens up a birthday!" and by golly gee, I can actually agree.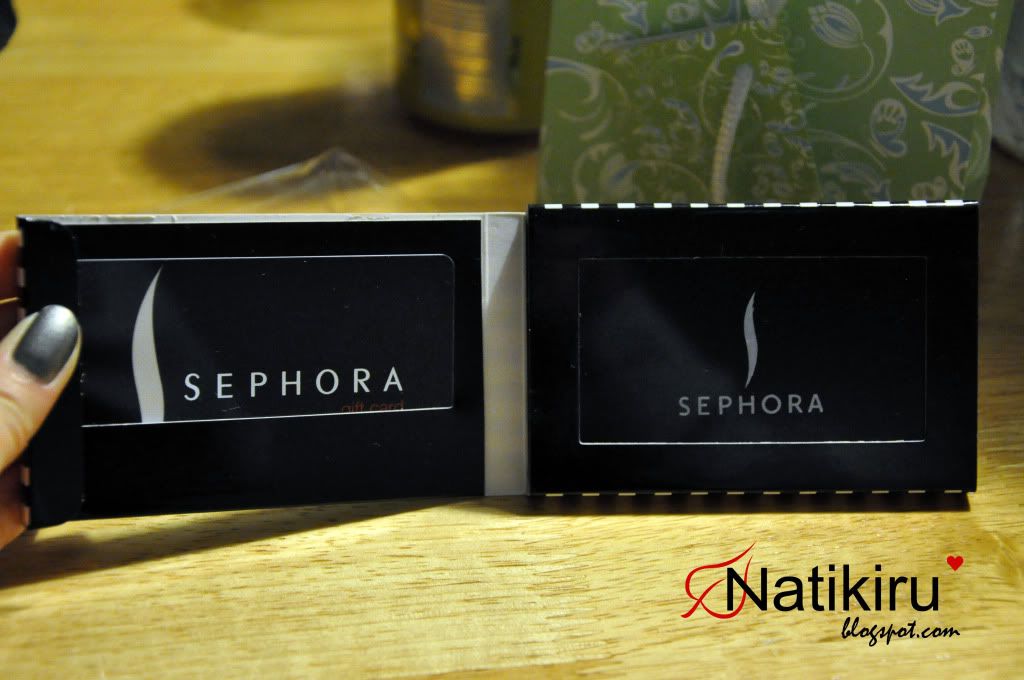 Her real gift to me was this Sephora giftcard. I requested it since she asked me what I would like for my birthday. I think I may want to use it to partially pay for a perfume. Perfumes are nostalgic for me, and at this point of my life, I am definitely enjoying every single moment of my free time off. Perhaps a perfume could capture this peaceful time before it all gets too hectic again.
The next day I was surprised to receive my sister's boyfriend's present. Korean earthenware pots! Since I was making my soup a lot (I took pictures already and just have to edit and write it), my sister suggested he get me these pots to cook it in.
They are really great to have. I actually ended up buying another big pot because I had cracked the one he gave me -.- But then I realized I could still use it since it's relatively a small crack. Now I have two big pots and a smaller pot.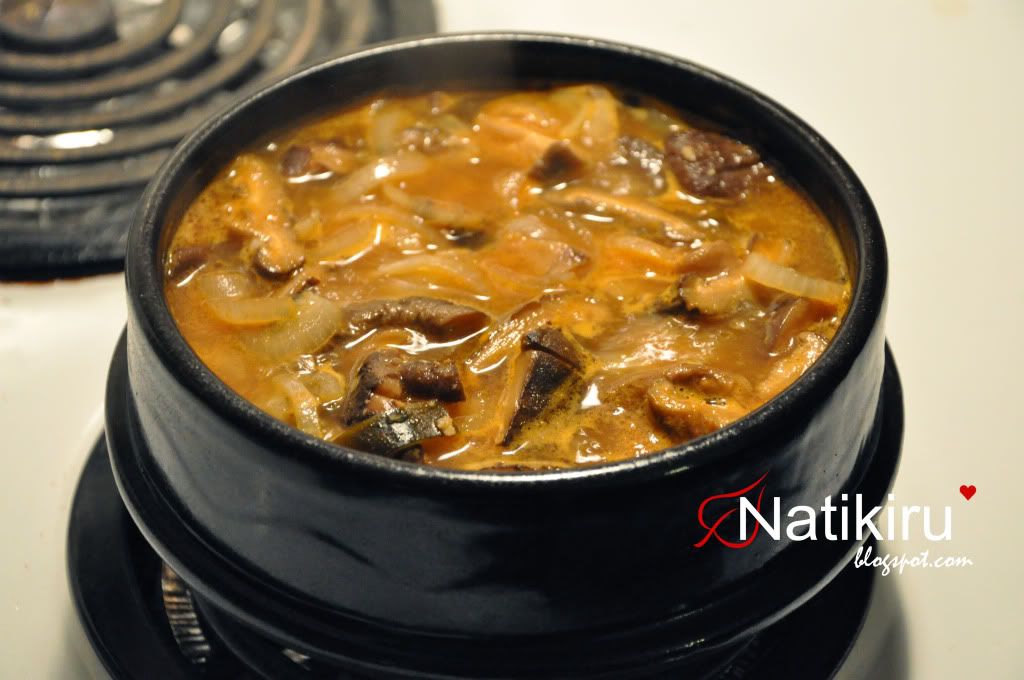 This is the soup I will be sharing. The one pictured is without tofu and peppers since I didn't have it on hand at the time. You can actually do without them to save on money or if you didn't like any of those two ingredients.
I didn't buy anything for myself because I
always
buy things for myself on a regular basis tsk tsk tsk. I actually have a few things I want to share that I got in the last couple of weeks, so you can look forward to those posts.
"Love is many things. It's varied. One thing it is not and can never be is unsure." - May (Madea's Family Reunion)