The Essie Holiday 2011 Collection "Luxeffects" finally came to Canada. I know I'm totally late in the game but they are still worth the mention.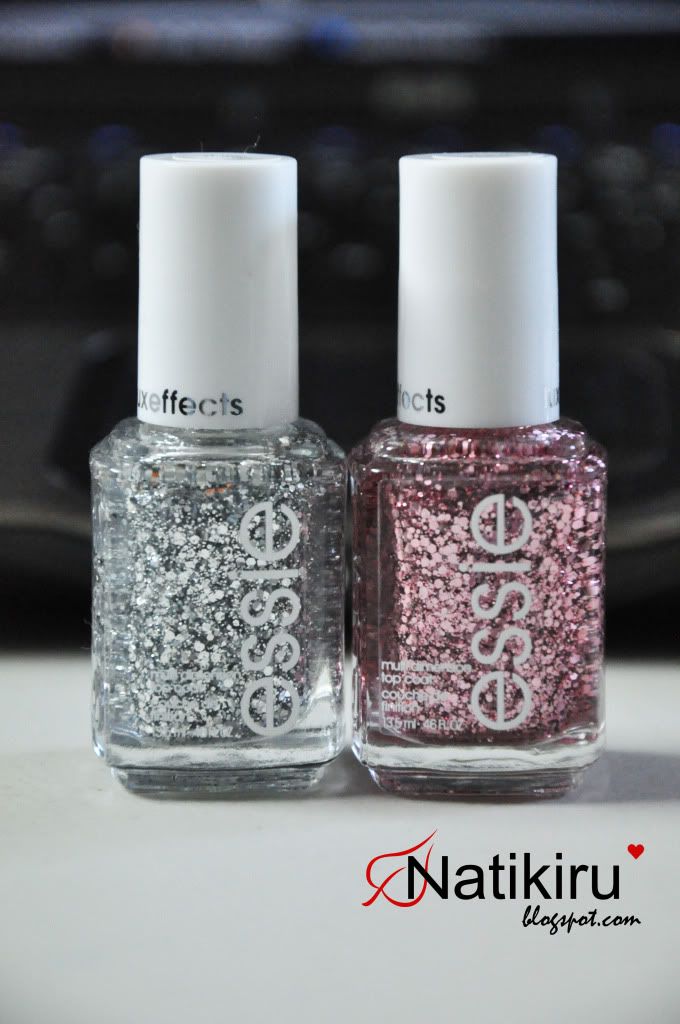 I got "Set In Stones" and "A Cut Above".
If I were to pick the two top must-haves it would be "Shine of the Times" and "As Gold As It Gets". After buying the above two glitter polishes I realized I should have got "As Gold As It Gets" in place of "A Cut Above". I find "A Cut Above" less versatile, but it's still a nice polish to have. I actually ended up ordering "As Gold As It Gets" online so it should arrive to me within 2 weeks. There's a whole story behind that but I'll tell you about it when it gets here. I didn't get "Shine of the Times" because my sister (who's a nail fanatic) bought two already.
I saw similar Revlon polishes but they did not compare at all to Essie. "Set In Stones" is similar to the Sephora OPI silver glitter polish I had my eye on a few months back. But not only does Essie cost less than the Sephora one, it also looks better in my opinion.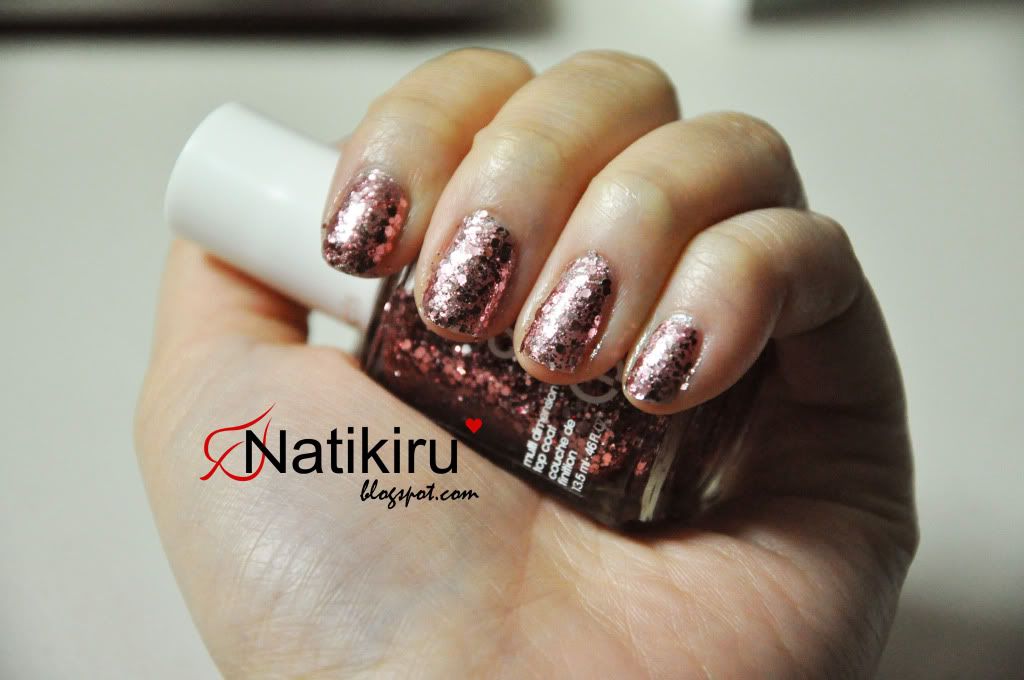 This is "A Cut Above" on my nails. It's not suppose to be this dense since it's a top coat, but I wanted the full effect so I did 2 coats.
My family has been busy eating the banh tet and banh chung (steamed cake made of glutinous rice, mung bean, pork, and other ingredients) which are traditionally consumed during Tet (Lunar New Year). You're suppose to eat them as they are but my family likes to fry them.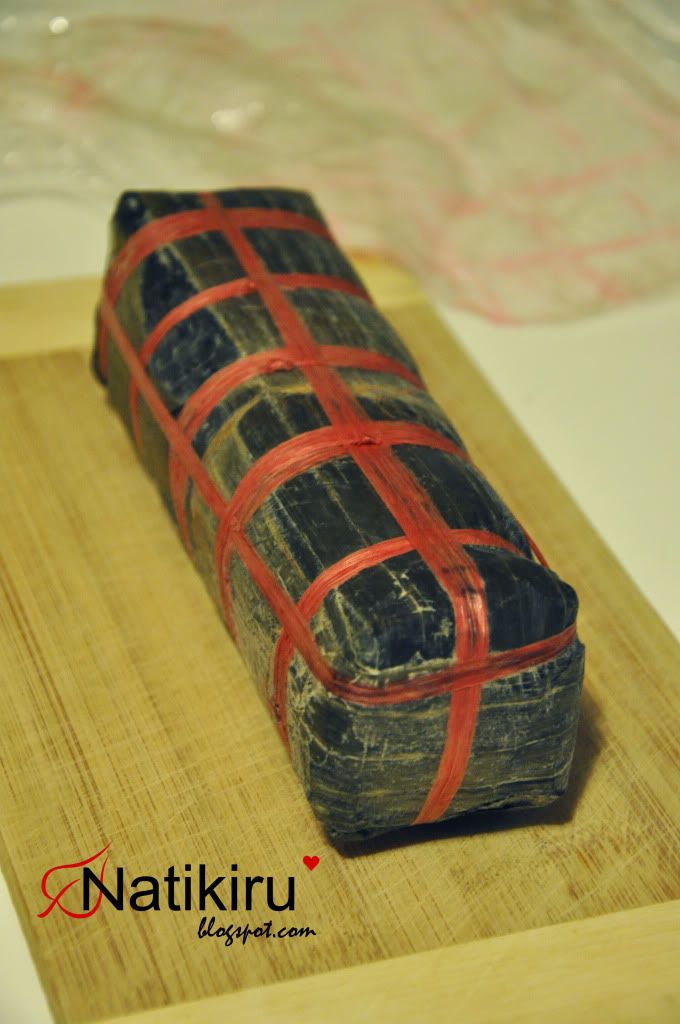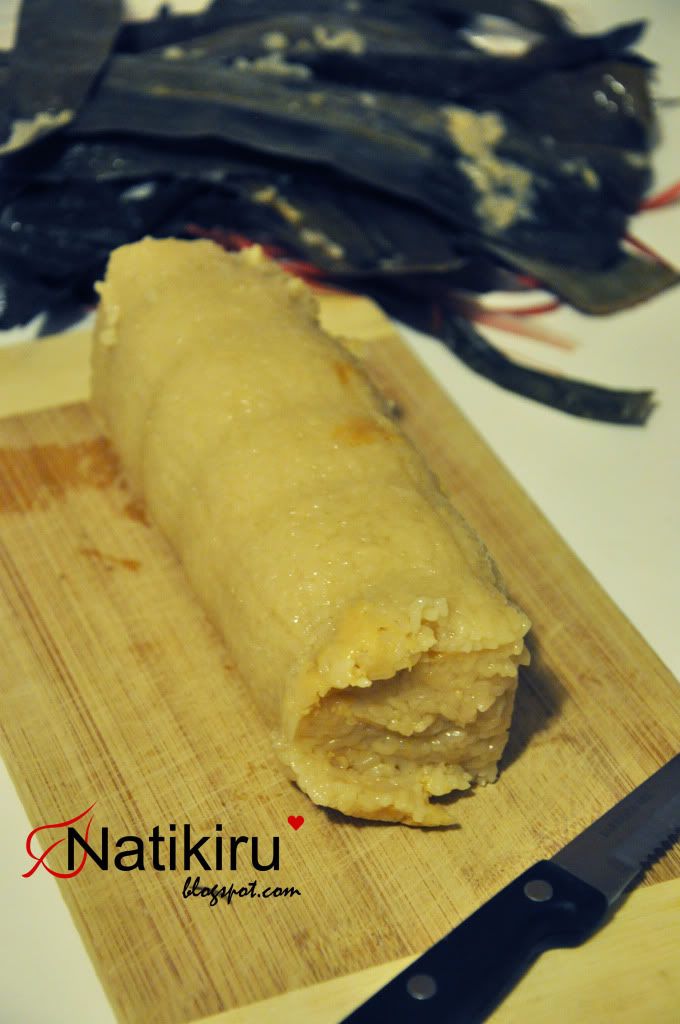 The outer layer is banana leaves which wraps the steamed cake.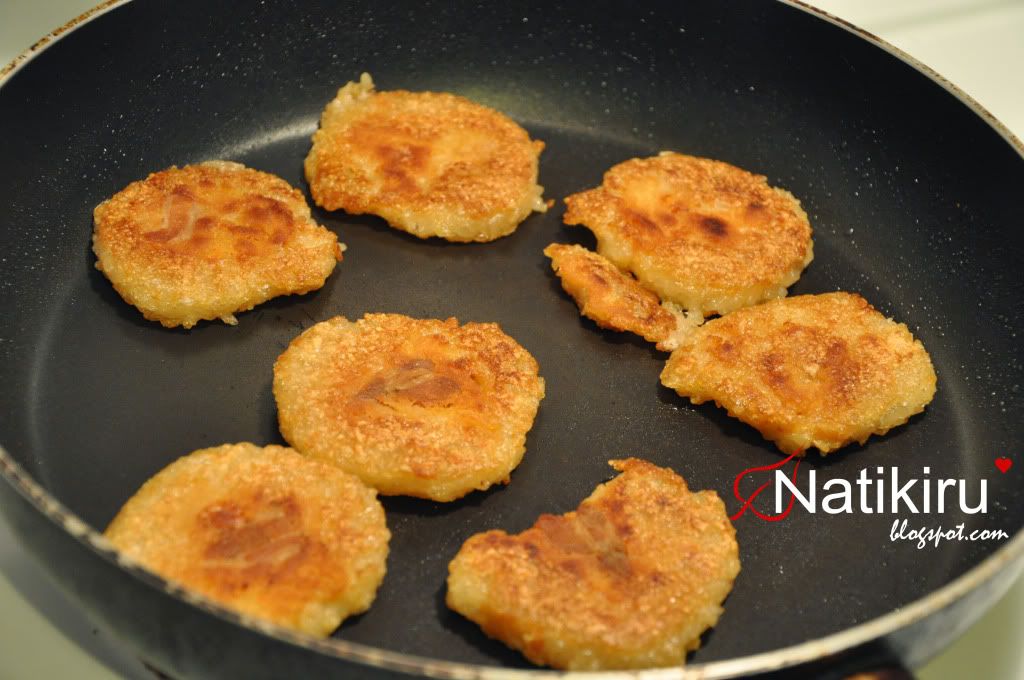 This is the banh tet.
This is the banh chung.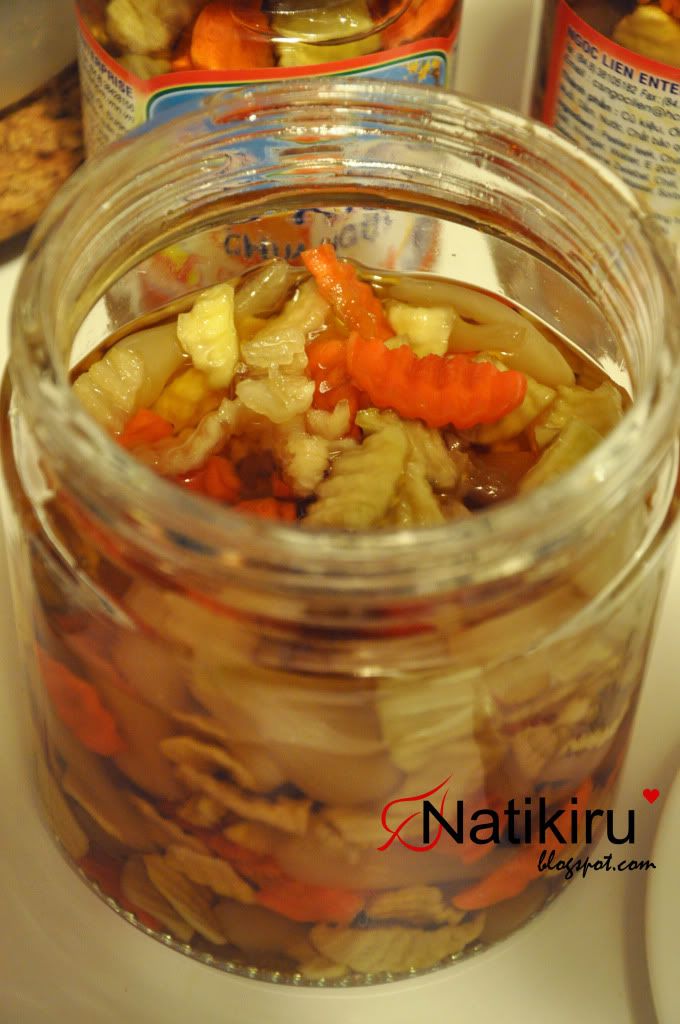 Dua mon is a definite must when eating banh tet and banh chung. This jar contains pickled shallots, carrots, radish, and chili pepper.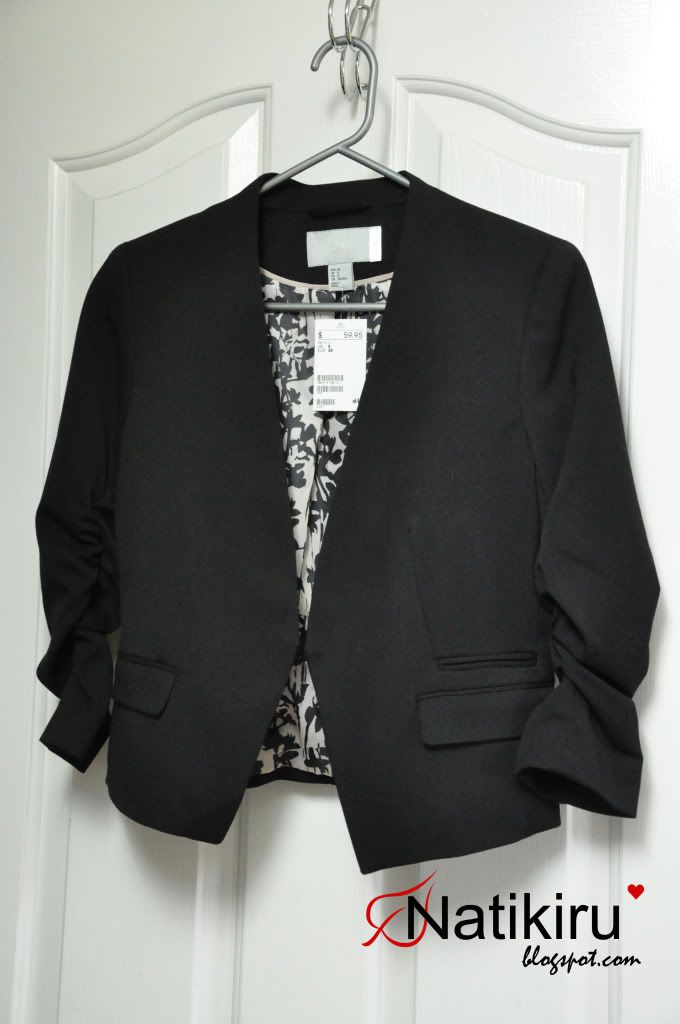 Here is the H&M blazer I mentioned getting in my
Style Friday
post. I really like how it looks on me.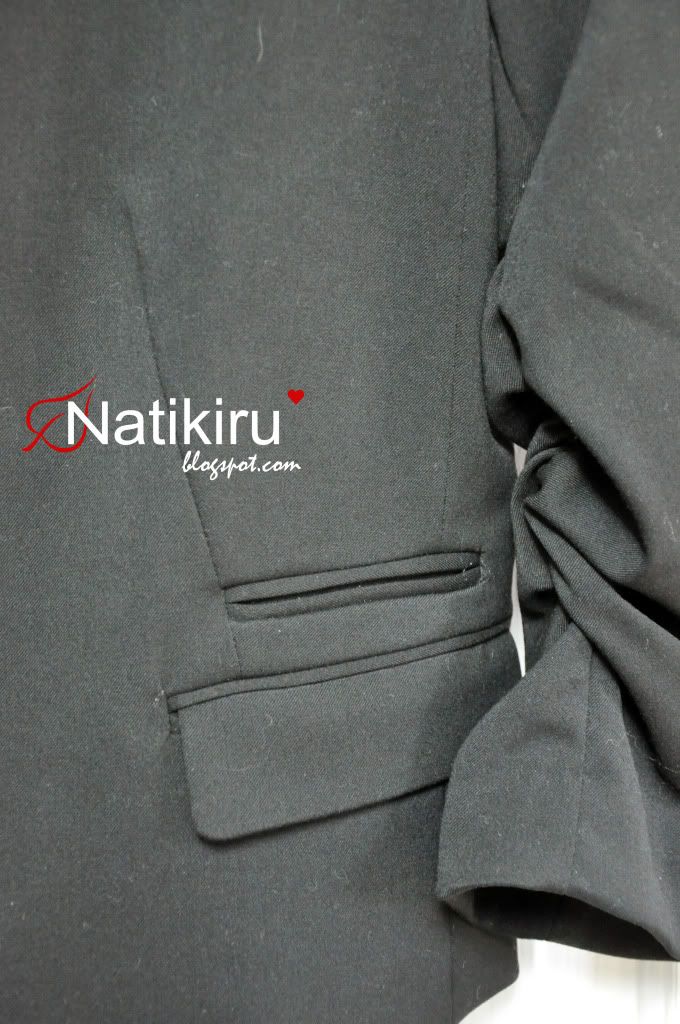 The ruching on the sleeves makes all the difference.
And I'm in love with the lining on the inside.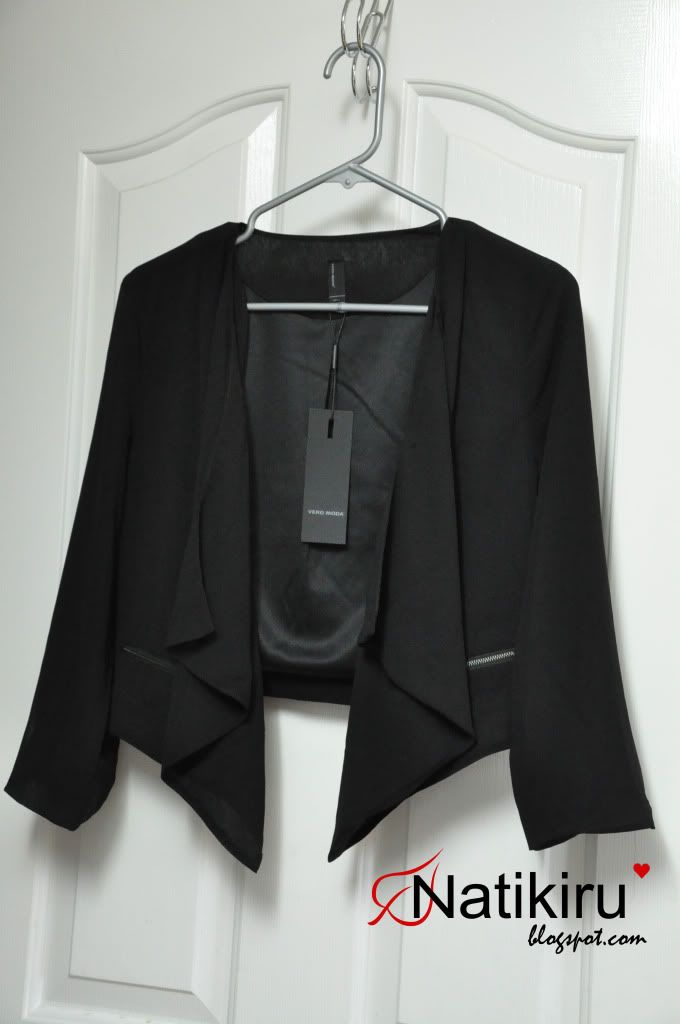 I also picked up this unstructured blazer by Vero Moda from The Bay. I got it on clearance marked down to $28 from $41 (the original price was $69).
On Monday I went downtown to visit a friend and to do a little bit of shopping around for a birthday gift. I also dropped into some of my favourite stores which included Esprit. I'm so glad I did because they were having 50% off the entire store, clearance included!
I found this lovely piece in the clearance section. I've never dared to wear bangles because they feel slightly uncomfortable and tend to want to fall off my wrist. This was originally $19.50, down to $9.99 on sale, then to $4.99 with the 50% off clearance! I couldn't pass up such an amazing deal, plus I love the gold chain detail.
Lastly, as if this post isn't long enough as it is... some videos to share.
My friend linked me this video and I couldn't stop laughing. Of course if you didn't (or don't) go to Ryerson it wouldn't really be funny.
My sister showed me this video of a re-ment collector. It was surprisingly very amusing.
"The only normal people are the ones you don't know very well." -Alfred Adler