That's Viet for Happy New Year (it's Lunar New Year if you think I'm crazy). Tis the year of the dragon- my year! :D
Pictured here are fruits, banh chung, and banh tet to honour the dead (this wasn't all of it nor how we presented it, I only took a before shot of what was available at the time). I love eating banh chung and banh tet around this time. New Year Asian food in general are the best!
Yesterday we also visited the Temple to pay our respects. I have a long history with this temple before they built this new temple (I was there to commemorate the building site- when they stuck the shovel into the ground). Before they bought this land and built this temple, they used to be very small. My grandma would bring me, my siblings, and cousins there every weekend. Although the temple is now improved, I also find that it's less personal.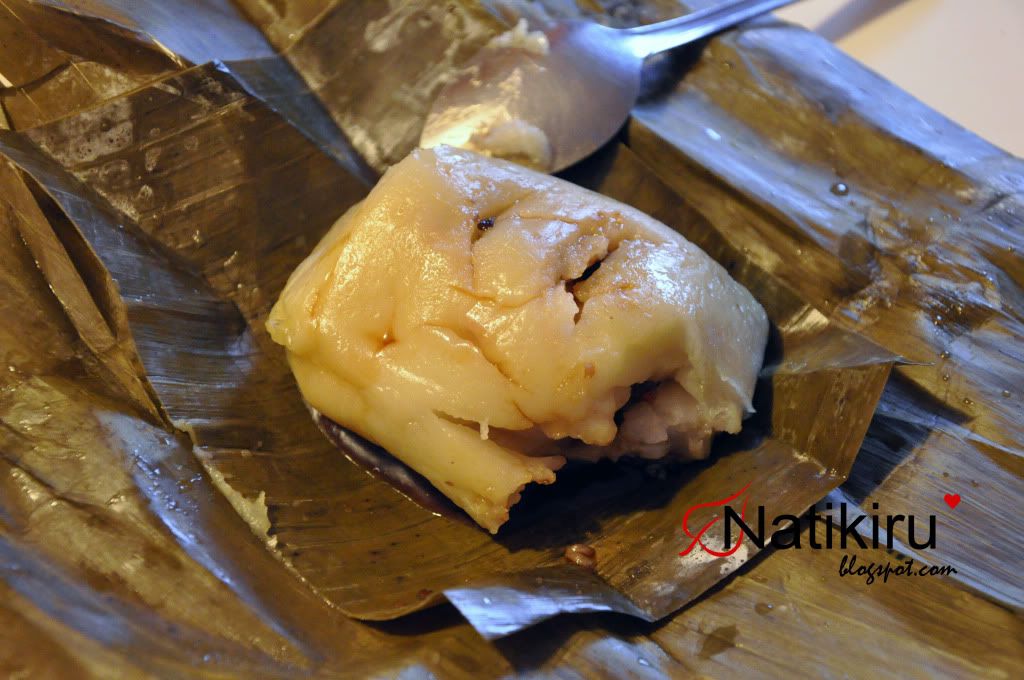 This morning I had some of banh gio. Sorry this one looks so weird haha. I pierced it to season with some soy sauce and took a bite before I remembered to take a picture.
Saturday we visited
P.A.T. Korean supermarket
to get a few things. Inside they were selling freshly made Taiyaki (crispy red bean waffle) at one of the food stands. I've never had one before, it was scrumptious!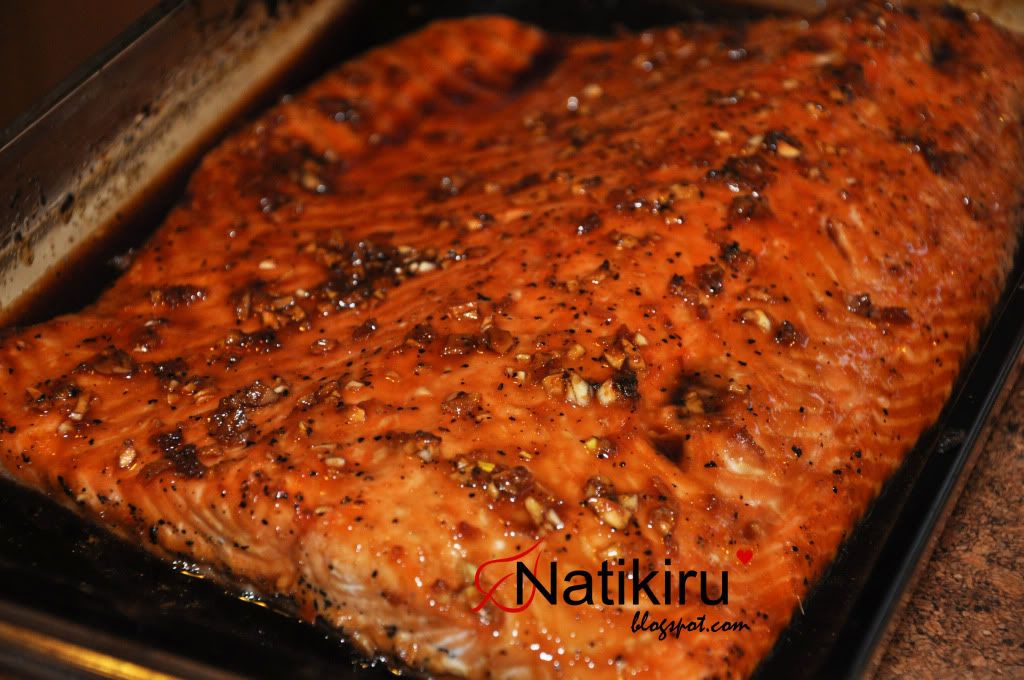 I made Salmon for dinner. This was my first time cooking with fish.
Lastly, what I had on my nails for New Years (currently wearing it right now too).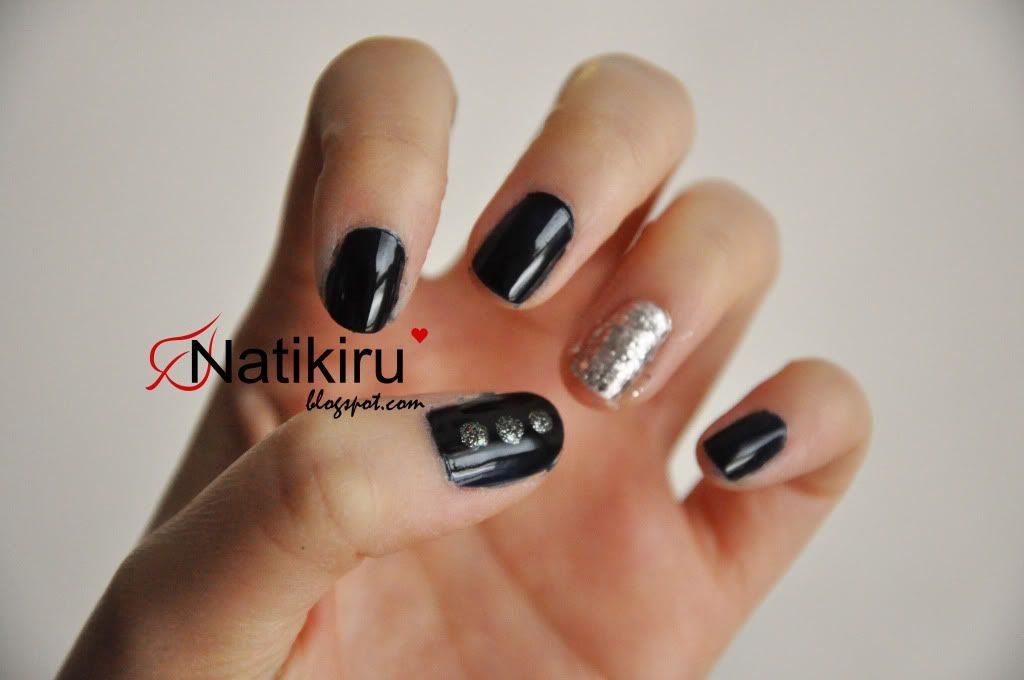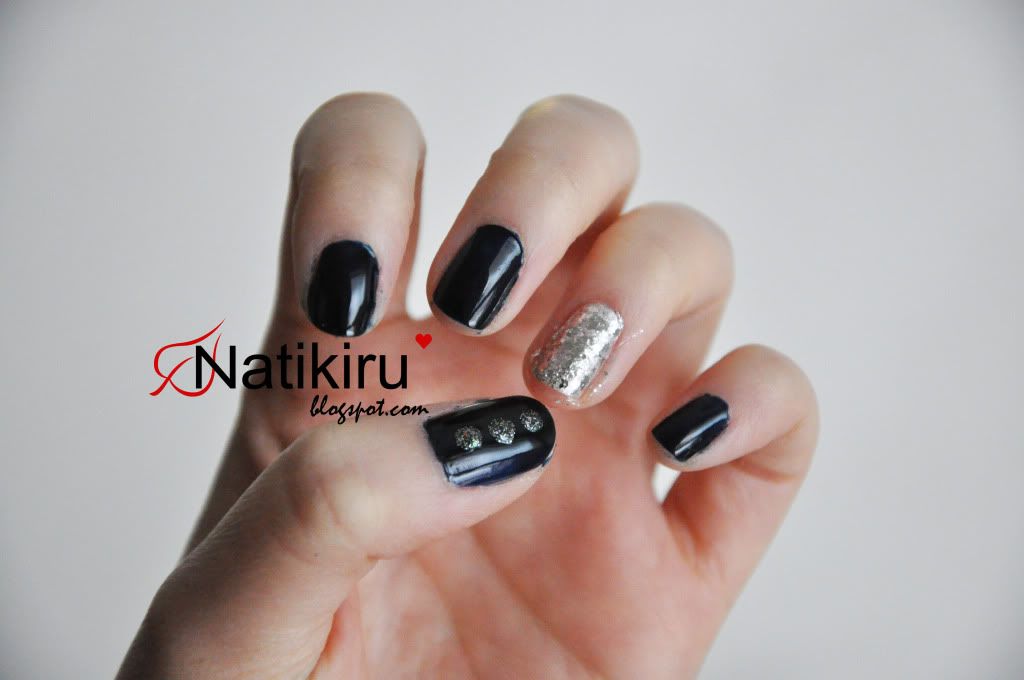 I am obsessed with my left hand because I love the design.
Here is my right hand. I drew the stripe on my thumb a little too thick. These pictures were taken right after I painted them- so there's a few odd smudges here and there. I usually like to let it naturally fall away from my skin.
Nicole by OPI in "No Limits" is by far the most beautiful dark coloured nail polish I own (then again, I only own a couple of dark ones haha). I applied only
one
coat and it comes out that opaque. Most of the time the colour looks black, but in the light you can tell that it's this deep rich dark navy blue. I love it!
"It doesn't matter where you come from, it matters where you go. Because no-one gets remembered for the things they didn't do." -Frank Turner