I figured that this post would be beneficial and informative, especially for those who are anxious to know what the new Sephora birthday gift for 2012 is.
Yes, my birthday is in January- one of the perks of being born early in the year is getting my gift early (but that's pretty much it). I'm getting older by the day!
I was extremely pleased to see that this is what beauty insiders would be getting this year. This is by far the best Sephora birthday gift in my opinion. Fresh is among my favourite beauty brands. Back in 2009 the gift was the Sephora brand trio glosses, 2010 was the Sephora brand makeup kit (single eyeshadow, eyeliner, mascara), and 2011 was the Philosophy 3-n-1. Fresh lip balms are one of the best out there on the market.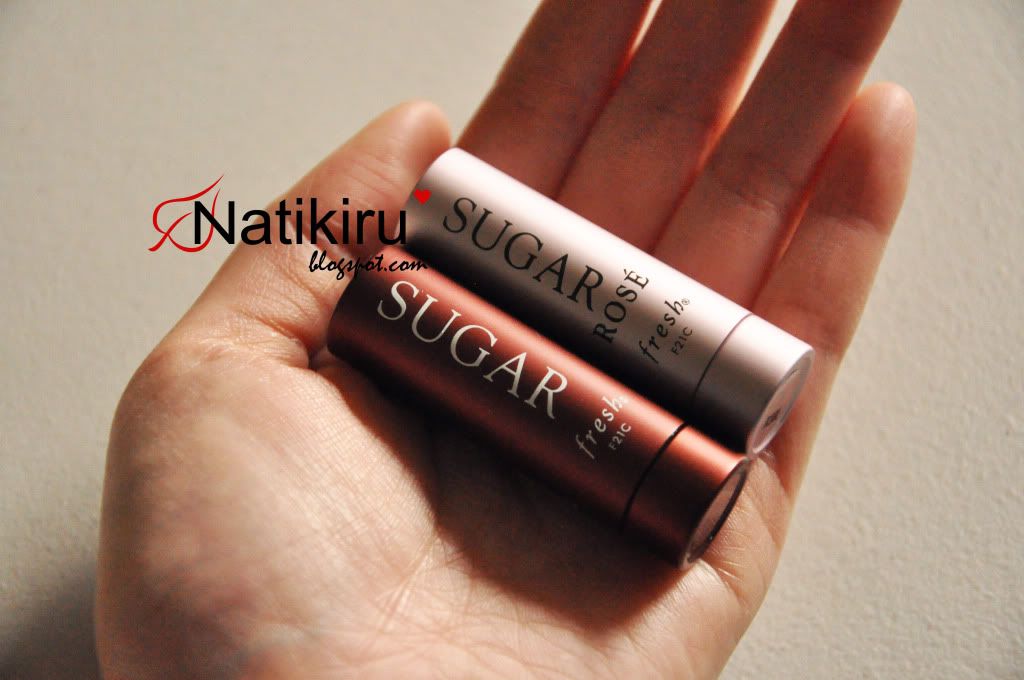 These are not full sized, they are luxury sample sizes. They contain 2.2g (0.08oz) of product while the full size product contains 4.3g (0.15oz)- still, it's a handsome sample. I know they may look full sized in my hand but that's the camera tricking your eyes.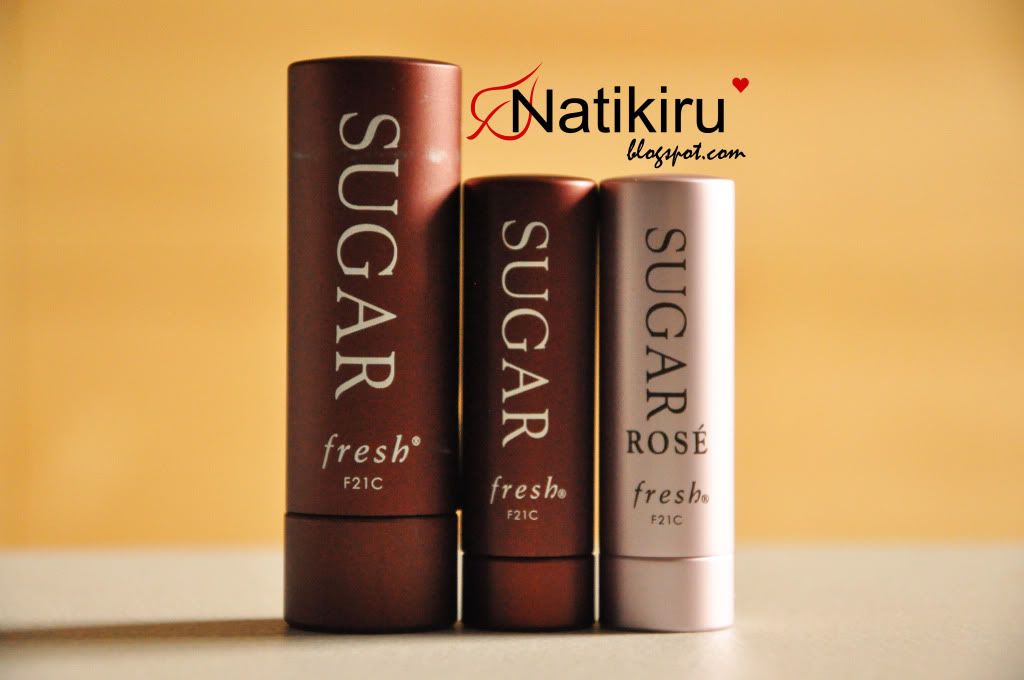 Here is a comparison of the full size Sugar Lip Treatment and the luxury sample sized ones. You can really see the difference in size here.
I still have a lot of lip balms open that I have to use up, so I won't be opening the sample sizes for the sake of showing it in this post. Fresh makes really great quality products and their lip balms are no exception. They glide on like butter and they're extremely hydrating. It is the
smoothest
lip balm I have tried to date. I can't wait to open the Rose Sugar Treatment one of these days (it's a tinted one!) and I've been dying to try the Honey version one as well. I hope this post was what you were looking for!
"You are free to choose, but you are not free from the consequences of your choice." -A Universal Paradox