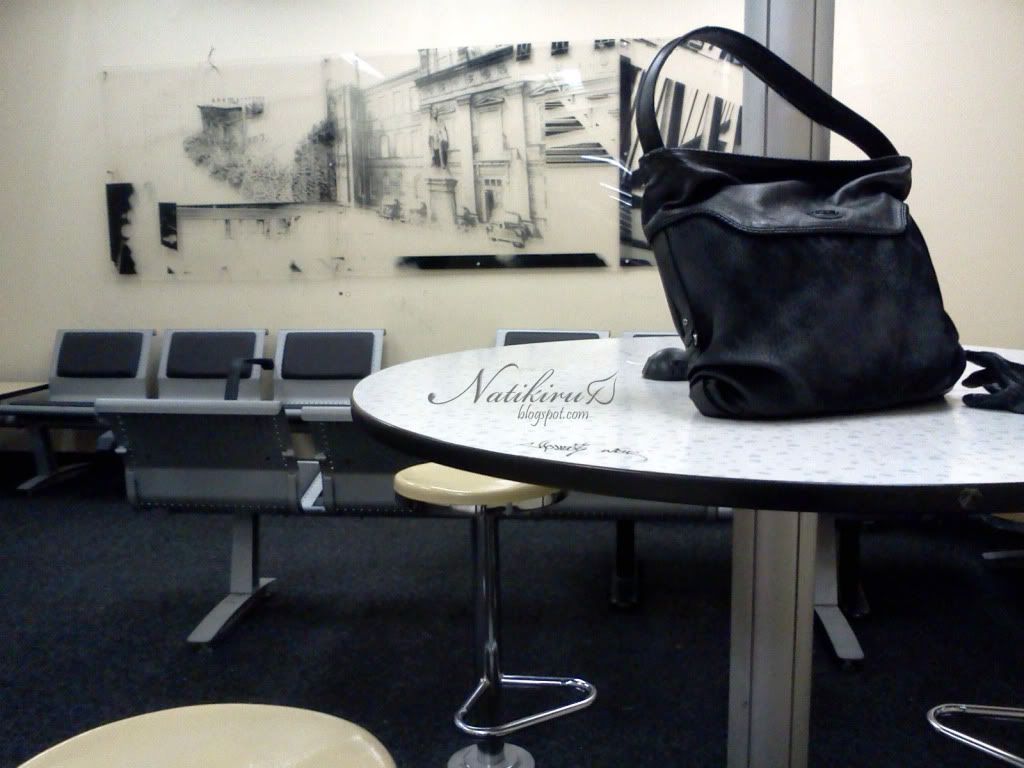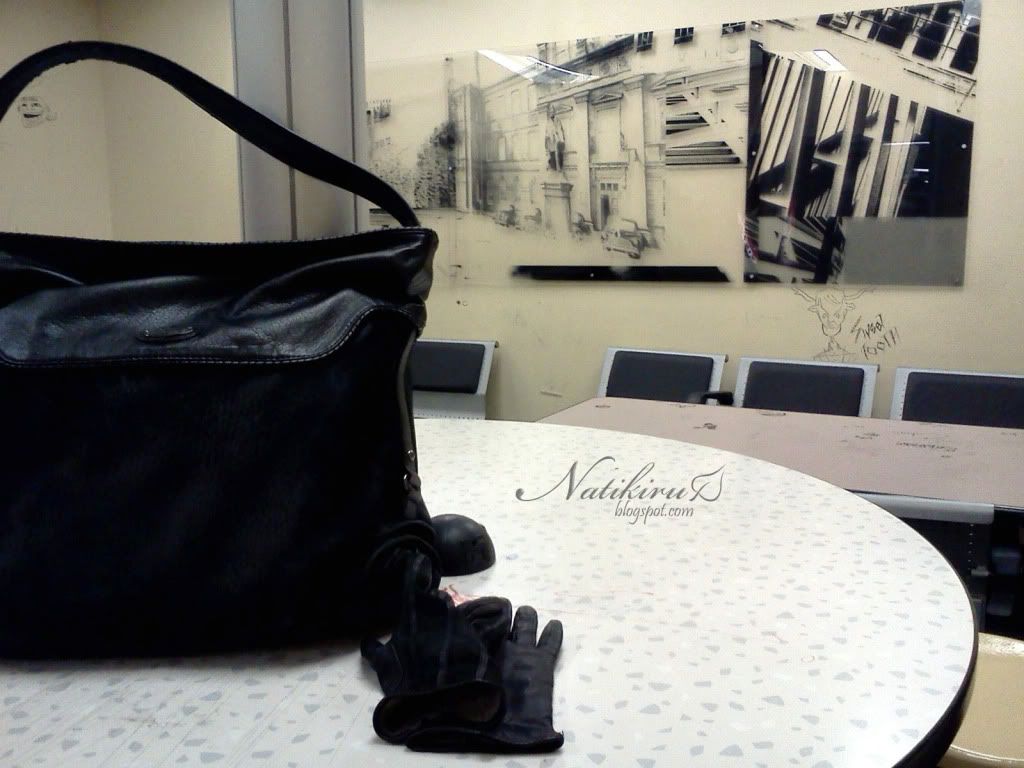 It's almost the end of the semester which basically means it's crunch time. For the past couple of weeks I've been busy knocking down assignments, essays and that dreadful presentation I had blogged about. It turns out that I didn't do as terrible as I thought I did, I got an 81%! With the exclusion of finals, I only have two major essays left which are both due next week.
I forgot to share this photo I took a while ago. My school has vines growing on one of the buildings and I always figured it was for aesthetic purposes. But as I was sitting inside one day, I noticed birds flying around the windows and realized they were eating the berries that grew on the vines.
Yesterday after attending class and handing in my assignment, I headed into Eaton's to check out some of the Black Friday sales that were going on. Isn't it interesting that retailers in Canada are now participating in Black Friday too? The sales aren't as great as it is in the States but it sure didn't stop the crowd at Eaton's yesterday.
When I first walked into Eaton's from Sears I was a bit startled to see this humongous deer in the middle of nowhere.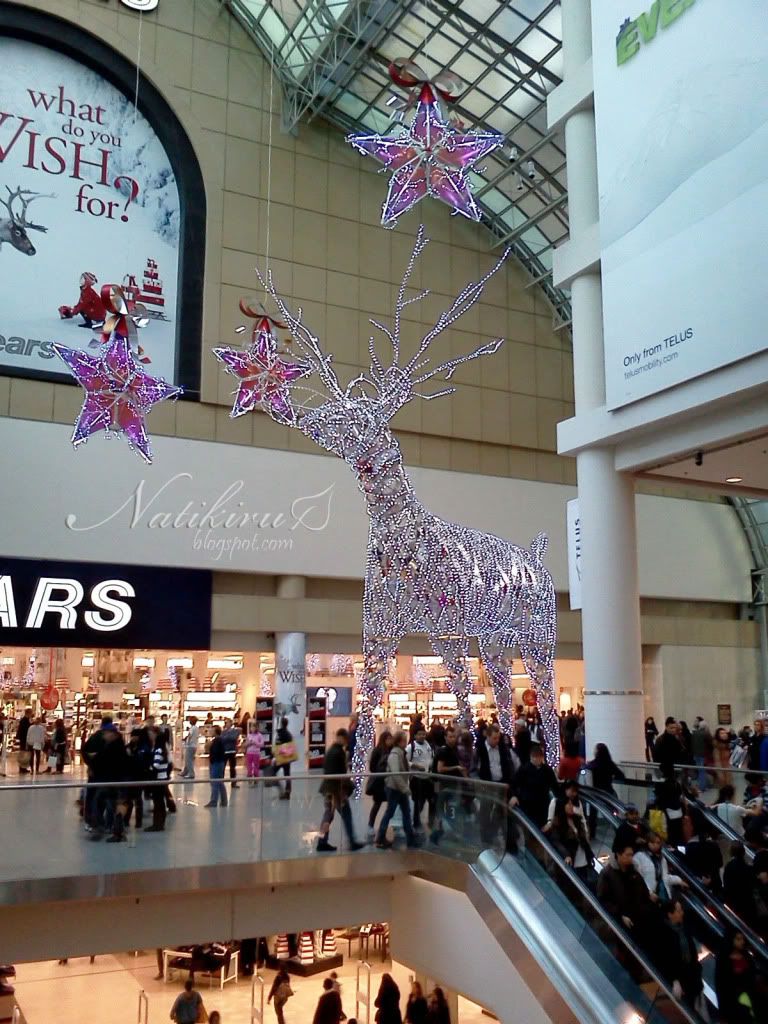 It was only yesterday that I knew of Eaton's new Christmas decor. The deer are so beautiful, there's 5 in total that I know of.
You can see the Swarovski Christmas tree that they always put up every year (it looks prettier at night when the light better illuminates the crystals). I think this year they had to be creative with the other Christmas decor since the sculpture
Slipstream
from Nuit Blanche was still hanging on the ceiling. I've always wondered how they put these huge installations up and where they store it.
I didn't end up buying anything- only one Christmas present for my sister which I can't show you since she occasionally reads my blog. There were some good sales but none that I wouldn't have come across at another time when there isn't as much people. H&M was
packed
with people because of their $5 deals. You think with the amount of people they attracted the whole darn store was on sale or something...
I do however have some other things I can share with you though.
Remember how I said that if I came across Febreze Cranberries and Frost in store that I would buy it? Well I did at Walmart! This was a great deal because this bundle was only $6 after I used a $1 coupon (making each item only $3 each). I realized after that I could have had a better deal with another coupon which would have given me an extra Febreze air effects and make each item only $2.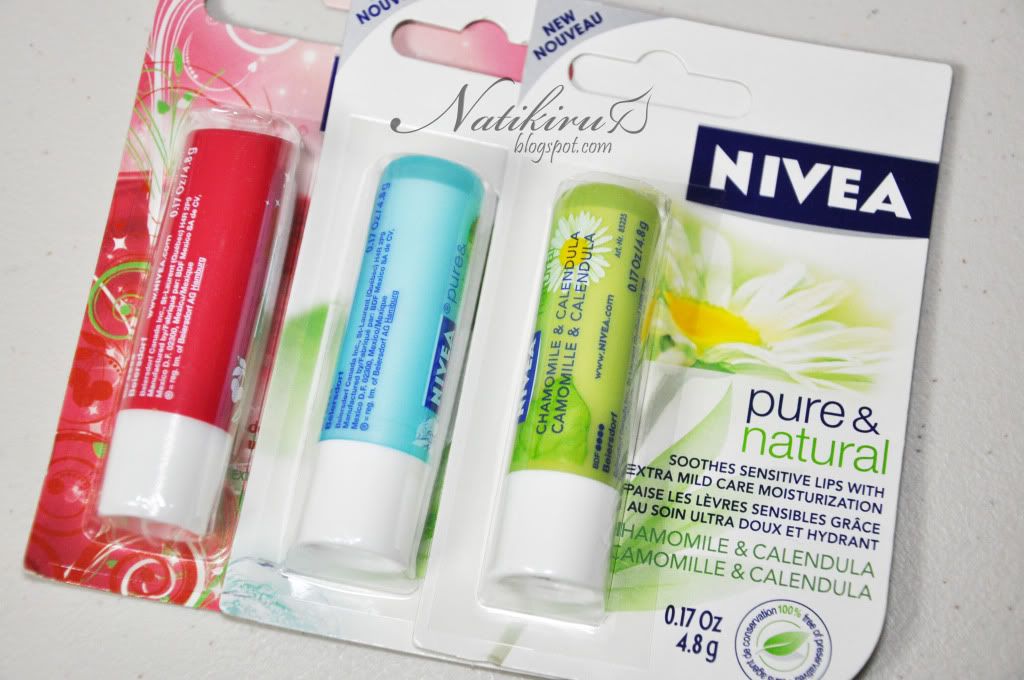 My mom gave me the red Nivea lip balm which she initially bought for my brother thinking that it was only red because it was cherry flavoured (it's tinted and glossy if you didn't know). After getting that, I thought it was a good time to buy all the different scented Nivea lip balms I've been wanting to try. The two I bought pictured on the right were on sale for only $1.69 each! Hopefully I'll catch the other ones on sale soon too.
Mail Call~
It's that time again! Remember to follow me on Twitter:
@natikiru
if you want in. This time I got a lot more bulkier items.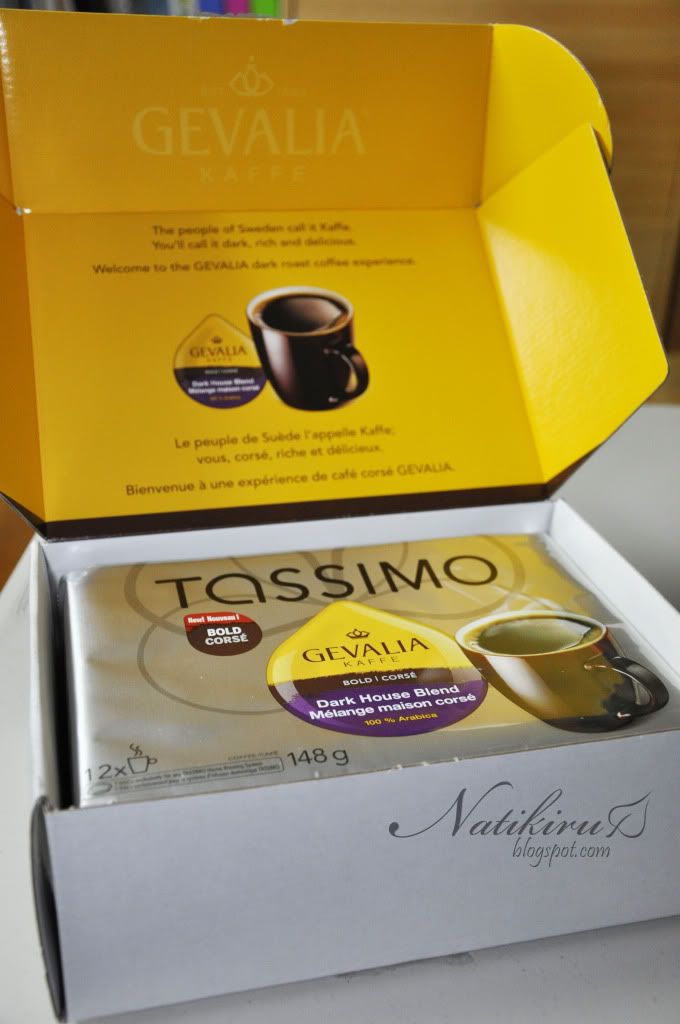 I was really surprised that they sent a full sized product as I thought it would only be a sample size. I don't have a Tassimo coffee maker but I'm sure I can just open them up and use them.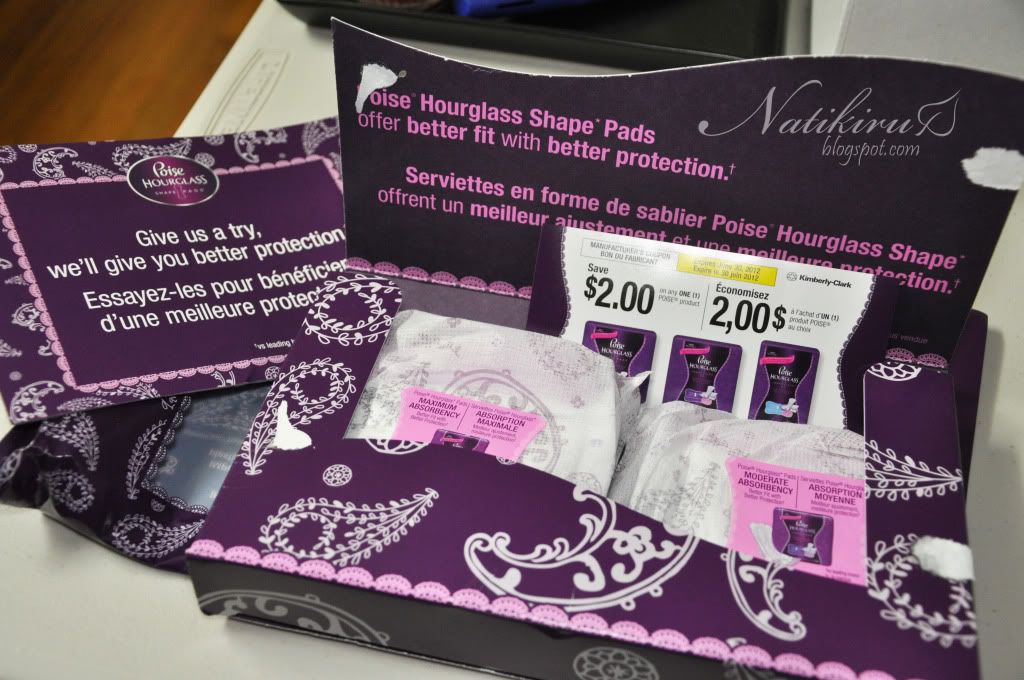 Hehe silly me. I thought Poise was pads for the time of the month.
I was so excited to get this in the mail since I was one of the lucky few who was able to sign up for this free full sized Olay product. This was the second time I was able to get a full-sized Olay product. I have whiskers that aren't too visible but I've never done anything to them. I'm kind of scared to try this actually.
I was surprised they gave a bottle, I was only expecting a tablet or two. My family has never tried Motrin before.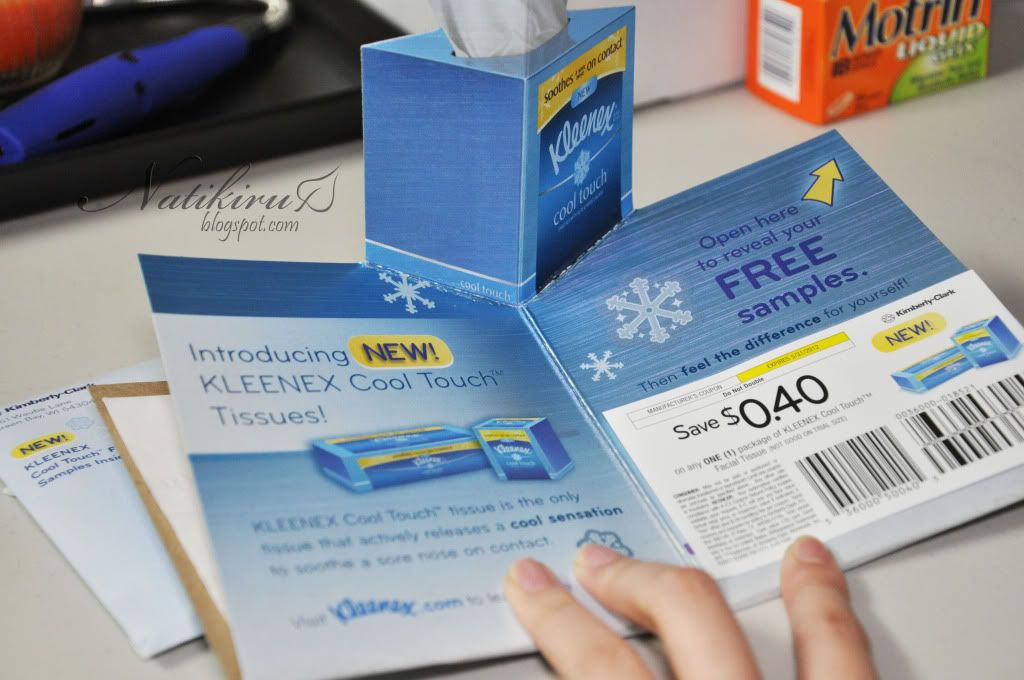 These Kleenex Cool Touch tissues really work. I have no idea how, but it does.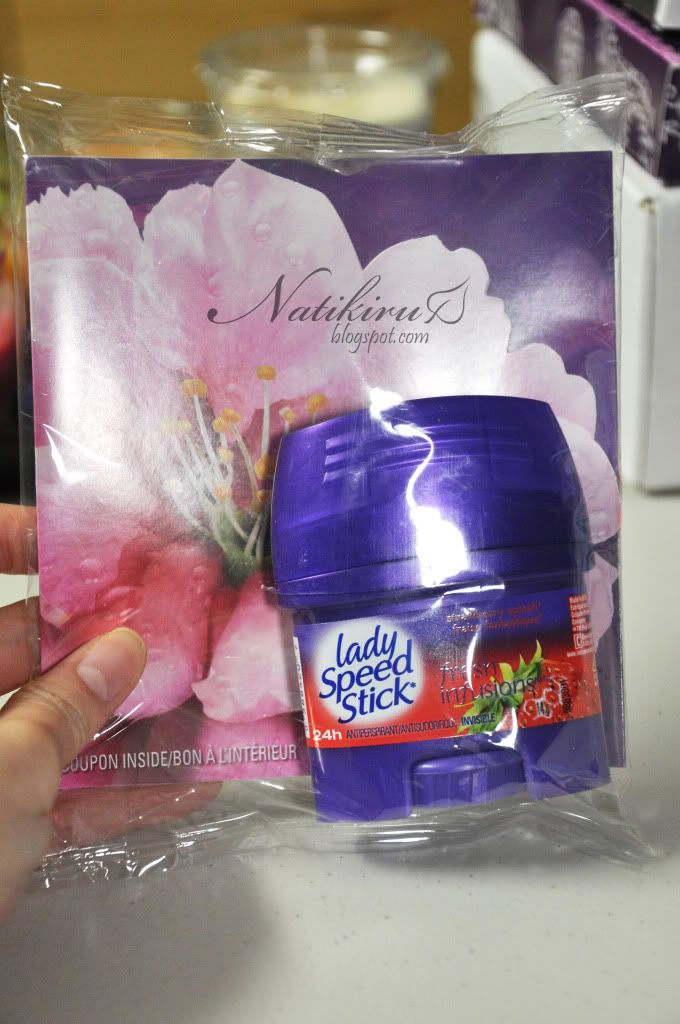 This strawberry one is really sweet smelling and I'm not partial to it to be honest.
The Bay savings card. I wish it said 20% off cosmetic/perfume purchase instead. Then I would have bought the Lancome Midnight Rose perfume.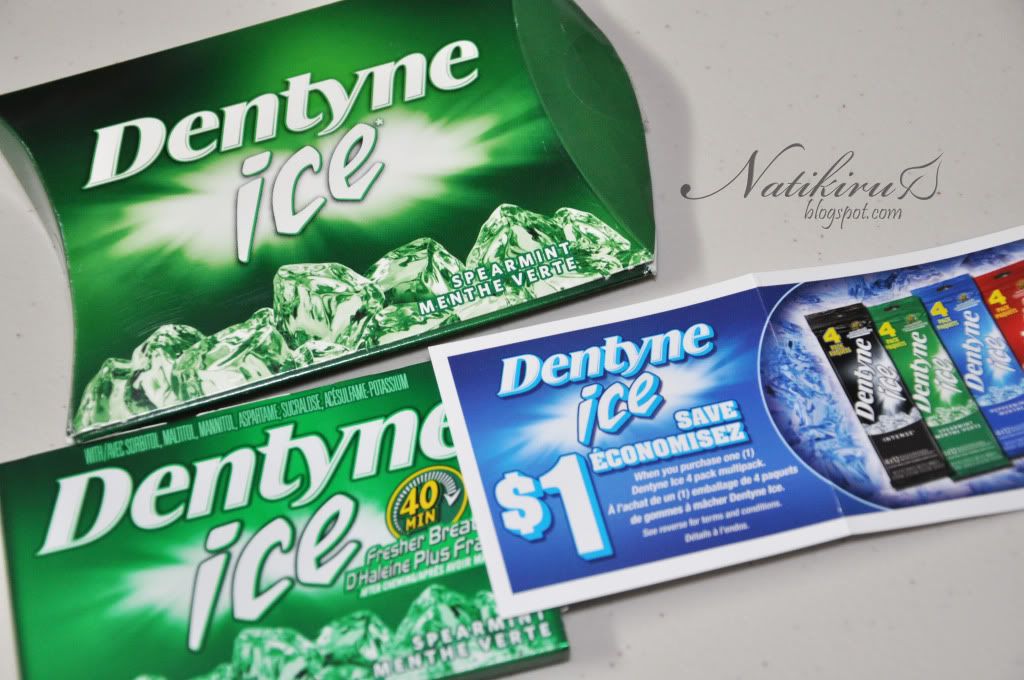 I have been waiting for this gum to come in forever. I like Dentyne gum.
This is an awesome Chapman's coupon. Yesterday my mom went to the grocery to get some ice cream which were on sale for $3. When she combined the sale with this coupon it came to only 50 cents each!
Now off to do my research paper (yay...).
"Sometimes you have to let go to see if there was anything worth holding on to." -Unknown