Ever go into a store intending to buy an item and instead end up walking out of the store with a bunch of other items? That's what happened to me yesterday. I dropped by Rexall with the intentions of picking up a nail buffer but since it wasn't on sale I'm just going to have to come back another day to get it when it is.
What did catch my attention immediately however were these signs all over the store.
Now tell me how I could have resisted not picking something up.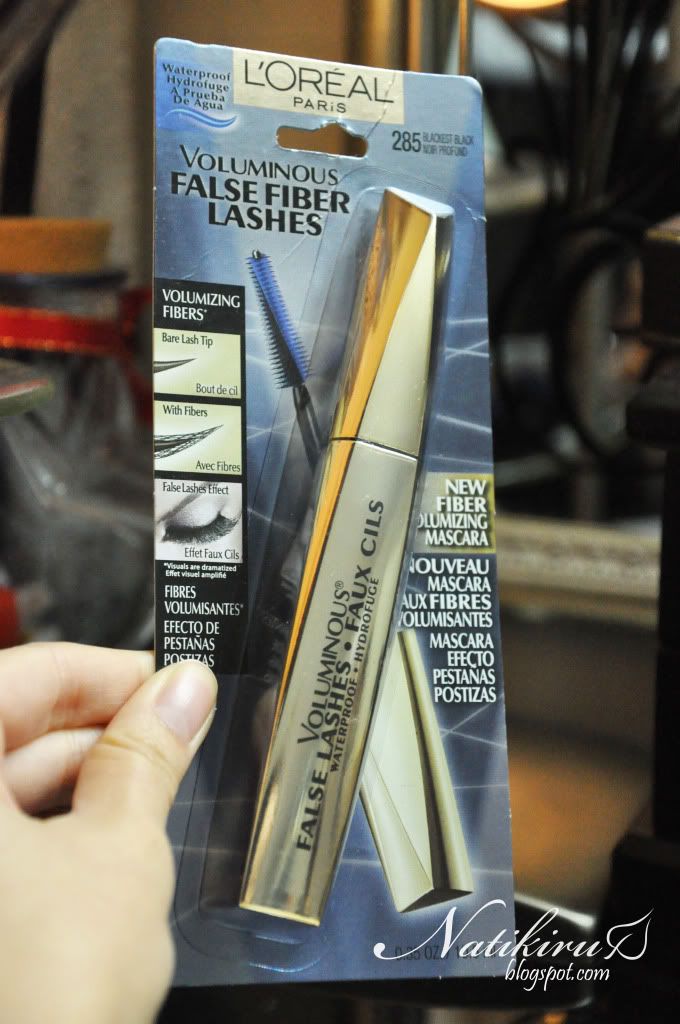 The first mascara that immediately came to mind was the New L'oreal Voluminous False Fiber Lashes mascara. One of the youtubers I watch mentioned how great this mascara was after being able to try it before it was released to the public (she went to a L'oreal event). I'm very curious to know how it will compare to Fiberwig (my favourite mascara). With 50% off this mascara came out to be $6.99.
I also picked up a Covergirl mascara to make use of my $2 coupon off any Covergirl product. I'm very curious to know what the hype is about the Lash Blast line. With the sale and coupon this came out to be $4.99.
Even though I couldn't resist the amazing sale on these mascaras (at least Canadian prices- Americans are probably laughing) I can't help but think, "Nat what the hell, you have so many other mascaras yet to be opened. Did you really need any more?!" I digress.
The other item I got was this Garnier Fructis Dryness Reversal Treatment. I've been keeping an eye on this since I didn't pick it up during the last sale. I was super excited when it went on sale again for $2.99 (retail price is $6.99).
After Rexall I dropped by Forever21 to see if there was anything good in store. Even though I have two Forever21 stores right by my school, I rarely visit. Maybe it's because I know I'll end up walking out with something if I do- which is exactly what happened when I dropped in!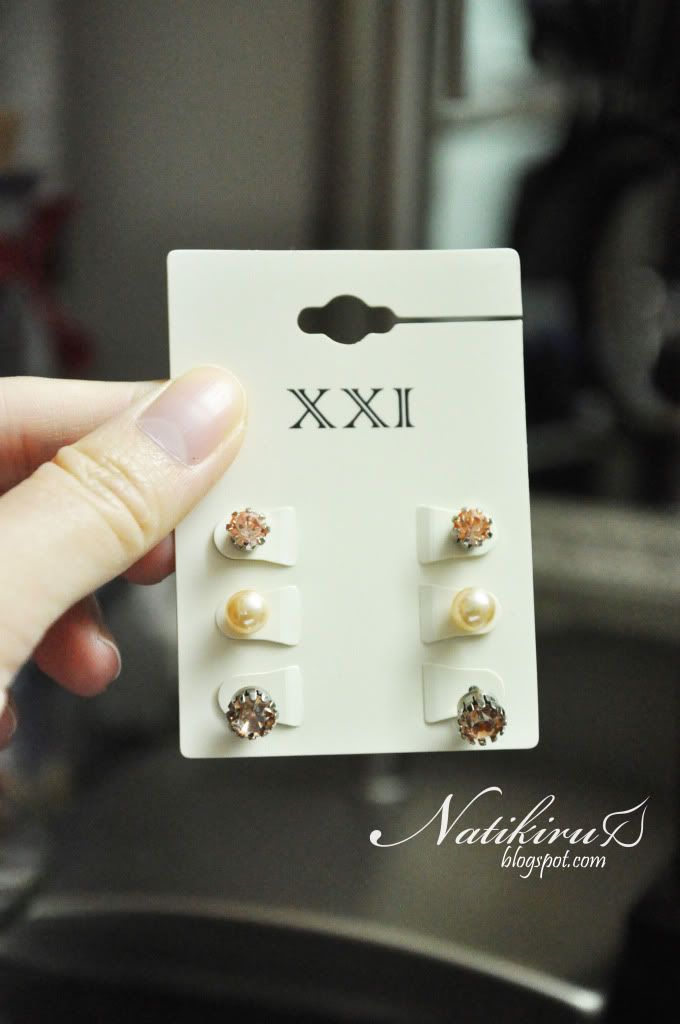 I picked up this earring set mainly for the peach pearl pair but I also love the other earrings it came with as well. I've been on the hunt for a warmer toned pearl earrings to match with my Juicy Couture crown earrings since I lost my other pair of pearl earrings. I'm glad to have come across this set for only $3.80.
These pair were also $3.80 and were the last ones in the store. I normally only wear studs even though I own several dangly ones. I think I'm ready to venture out a little though and I'm looking forward to a little change from time to time. I really like how elegant these are.
"The beautiful thing about learning is nobody can take it away from you." -B. B. King