This cake was delicious. It turned out perfect the first time I tried it- which is amazing because it usually takes me at least one recipe run-through to get it right. Out of anything I've ever made to date, this required the most effort and the most ingredients, but it was totally worth it.
Ingredients:
Cake
2 cups Cake & Pastry Flour
2/3 cup Sugar
2 tsp Baking Powder
1/4 tsp Salt
1/2 cup Vegetable Oil
1/3 cup Orange Juice
1 tbsp Orange Zest
2 tbsp Lemon Juice
2 tsp Lemon Zest
2 tsp Vanilla
8 Egg Whites
3 tbsp Icing sugar
2 cups Blueberries
Glaze
1/4 cup Sugar
1/4 cup Orange Juice
Method:
In a large bowl, sift 2 cups of flour; then add 2/3 cup of sugar, 2 tsp of baking powder, and 1/4 tsp salt. Whisk dry ingredients together and put bowl aside.
In a new bowl, add 1/2 cup of vegetable oil, 1/3 cup juice of orange, 1 tbsp of orange zest, 2 tbsp of juice of lemon, 2 tsp of lemon zest, and 2 tsp of vanilla. Whisk wet ingredients together.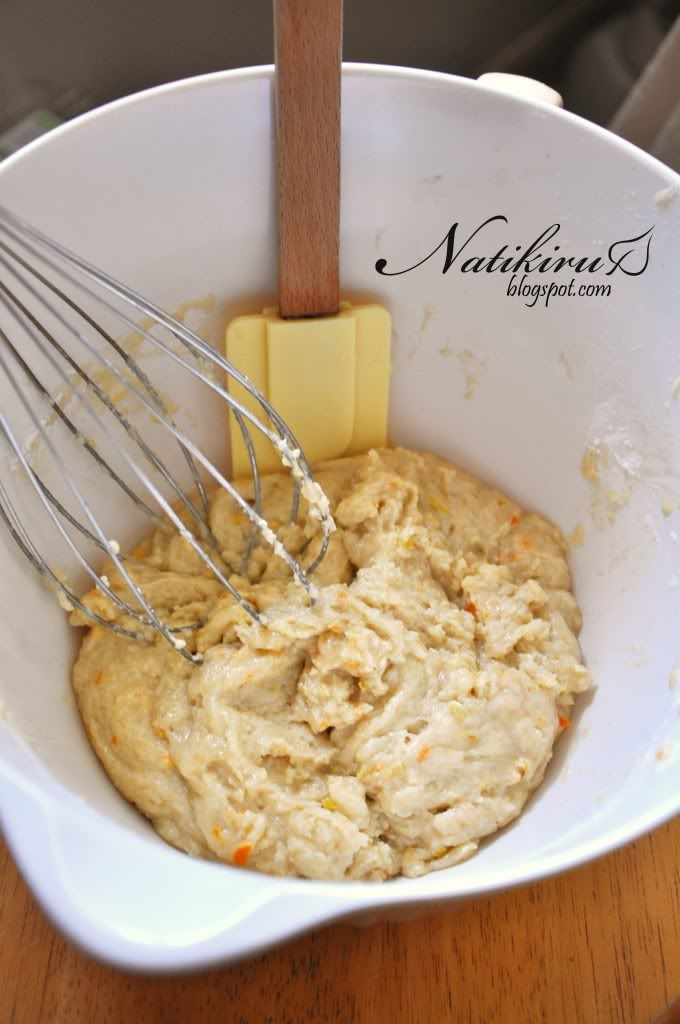 Add wet ingredients into dry ingredients and beat until smooth and thick.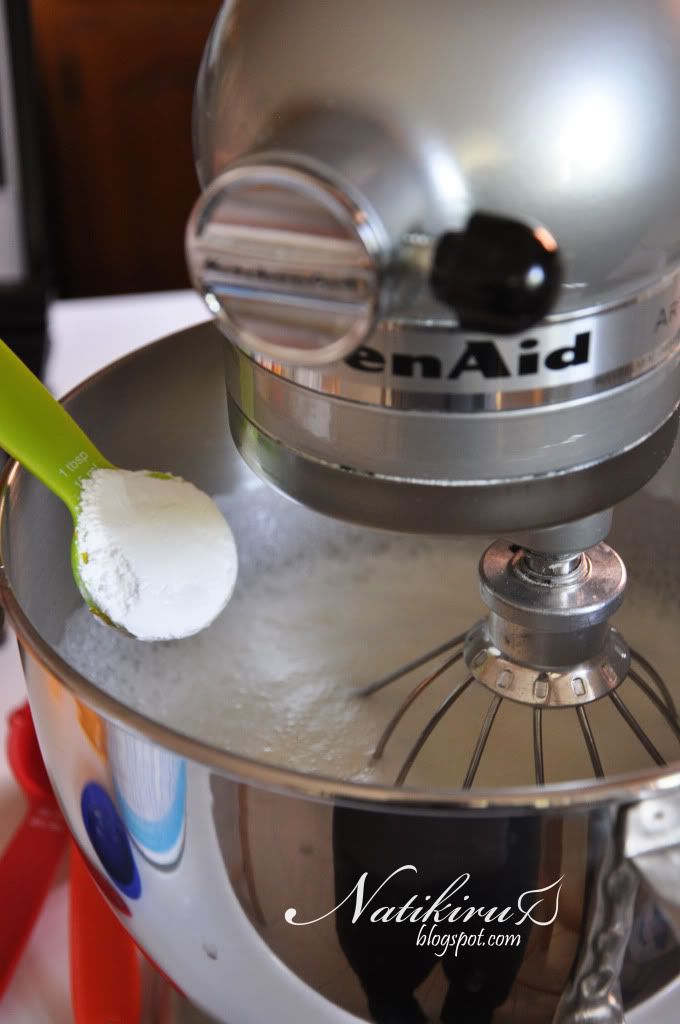 In a mixer beat 8 egg whites until foamy. Then beat in 3 tbsp of icing sugar (1 tbsp at a time).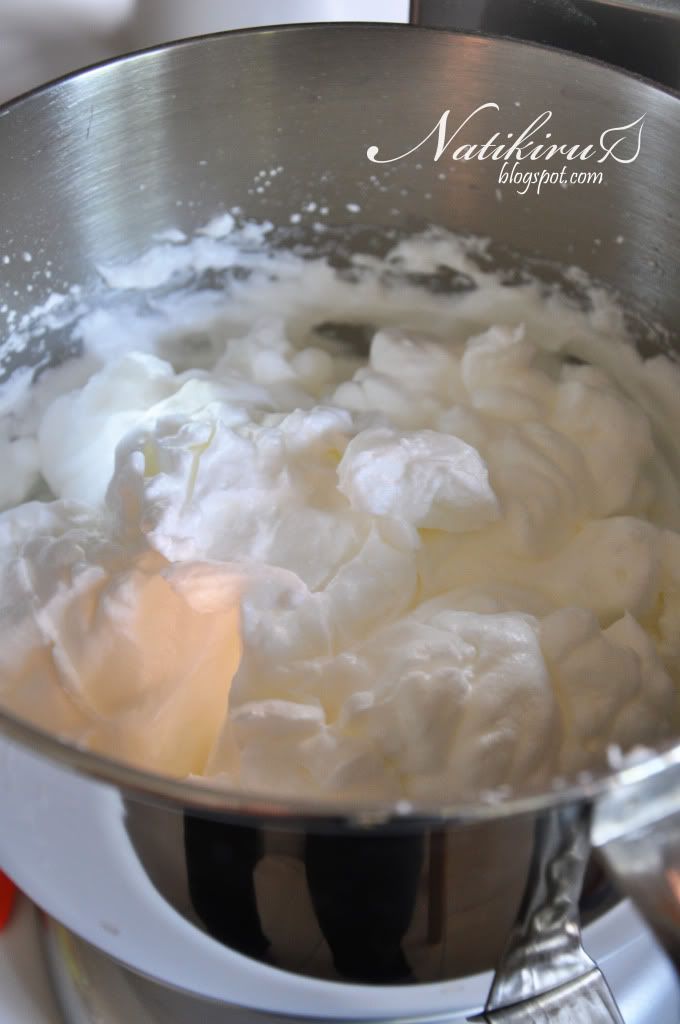 Beat until stiff glossy peaks form.
Fold one-third of whites into batter.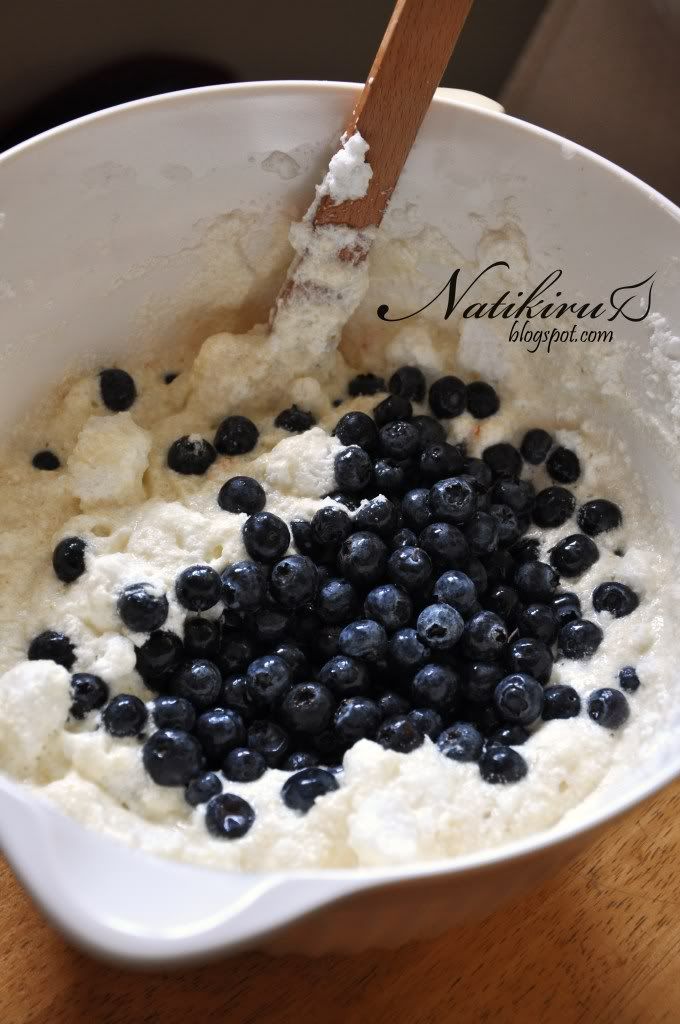 Fold in remaining whites, then fold in 2 cups blueberries. **Tip: coat blueberries with flour to prevent blueberries from settling to the bottom while baking. If only I knew this when I made it.**
Scrape into greased and flour-dusted 10-inch (3L) bundt or tube cake pan (I used a loaf pans). Swirl knife through batter to remove air bubbles.
Bake in 350°F (180°C) for about 40 minutes or until cake tester inserted in center comes out clean.
Meanwhile, for the glaze, in a small sauce pan bring 1/4 cup of orange juice and 1/4 cup of sugar to boil while stirring. Boil for 1 minute. Let cool.
After the cake is done baking, let cool in pan on rack for 30 minutes.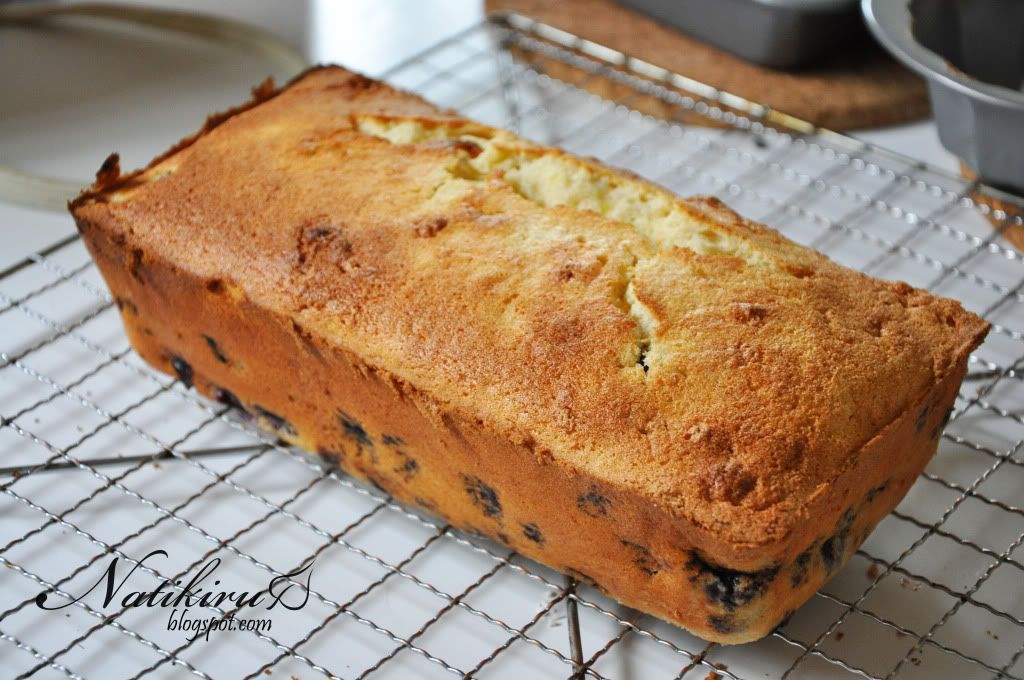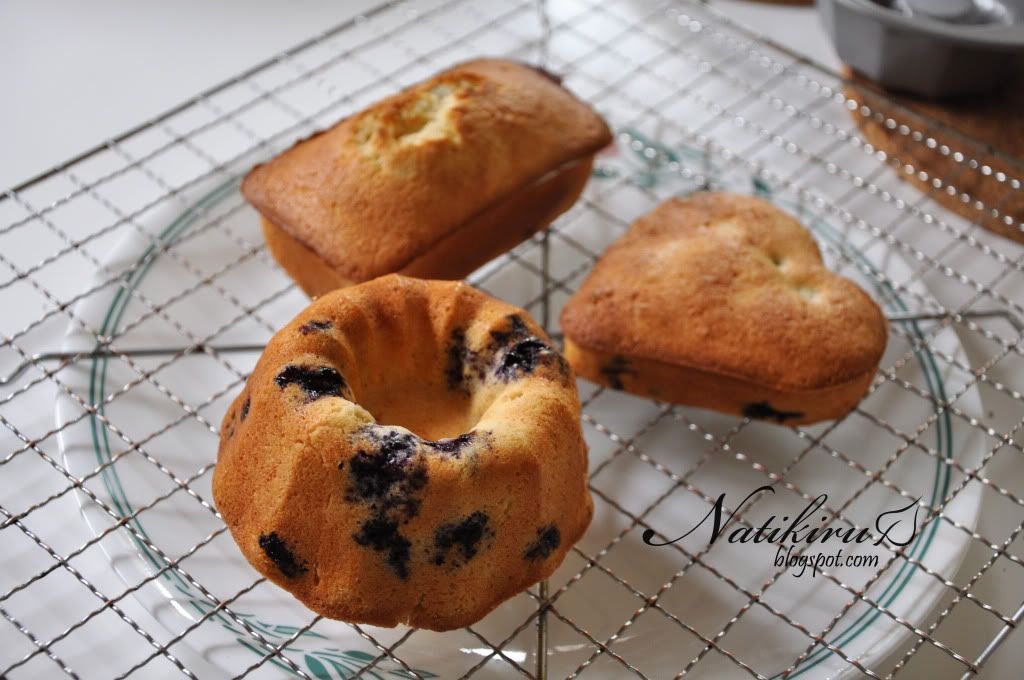 After 30 minutes, loosen the cake edges from the pan and invert onto rack.
Brush or drizzle with glaze and let cool. Enjoy!
I hope you enjoyed this post because it makes baking more difficult when I have to take pictures. I've always liked recipes with pictures so I hope this might help/reassure some of you to take the plunge into the kitchen.
Source: http://www.canadianliving.com/food/blueberry_citrus_sponge_cake.php
"Never regret anything that once made you smile." -Unknown