These are purchases that I've made over the course of several months. I'm the kind of shopper who can only buy a couple of items each shopping trip otherwise the guilt would kill the joy of shopping.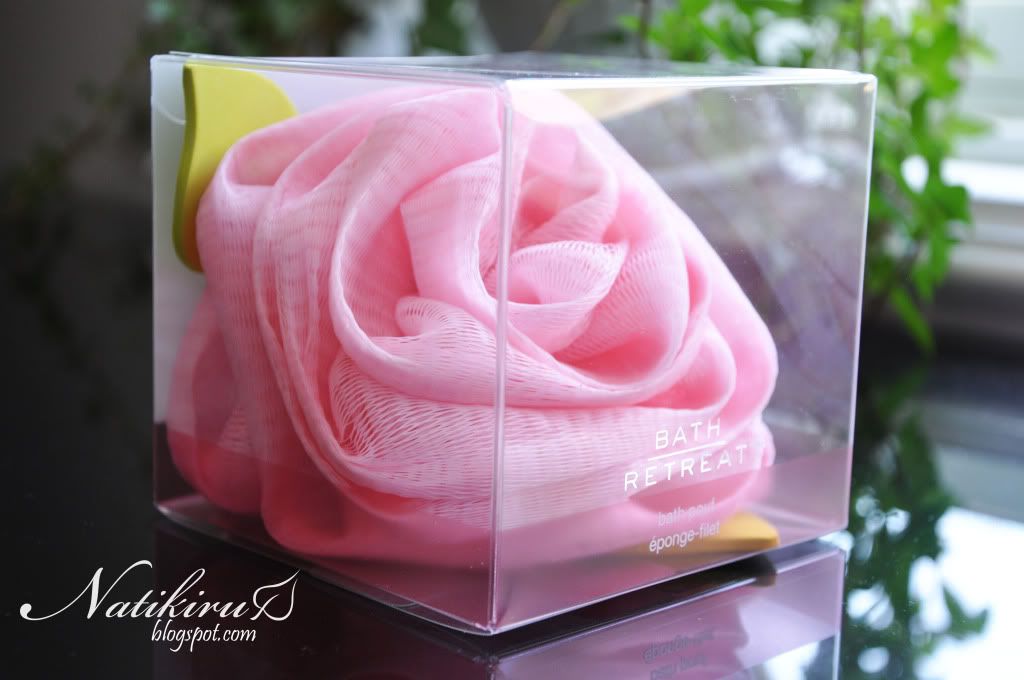 I spotted this neat rose shaped loofah when it was on sale at Shoppers Drug Mart. I got it mainly because it's pretty to look at and it makes me happy. I was feeling down at the time so I was willing to buy anything that made me smile. I don't think I'll ever end up using it though. Not only is it too pretty to use, it was expensive for a loofah.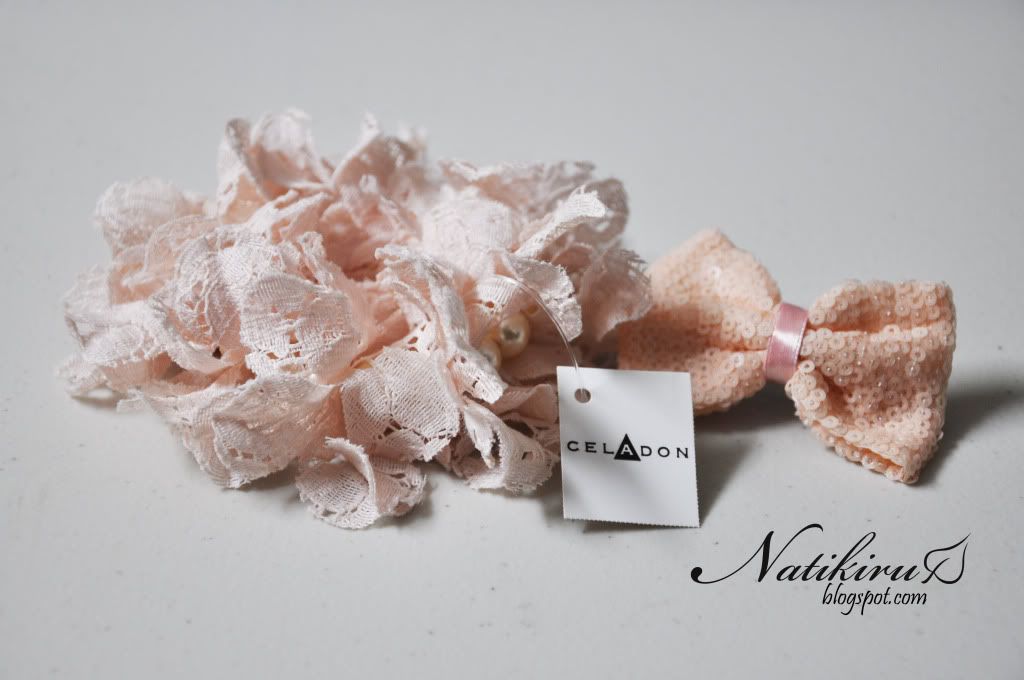 I got these from a store called Celadon. It's a local accessory store that constantly stocks up with new items. I usually only see one of each kind of accessory, but I can't say that what you buy is completely unique. Their accessories are a little more on the expensive side. Even though I can put my hair up, it's still too short to wear it with the hair tie as it looks strange with my stubby little pony tail. I think it would look better when my hair grows out longer as it'll create a balance needed to pull off the look.
The bow tie is cute to accessorize my short hair with.
These next clothing items I got at Urban Planet which I think has become one of my new-found favourite stores. They offer very affordable clothing which is something that's getting more difficult to come by these days.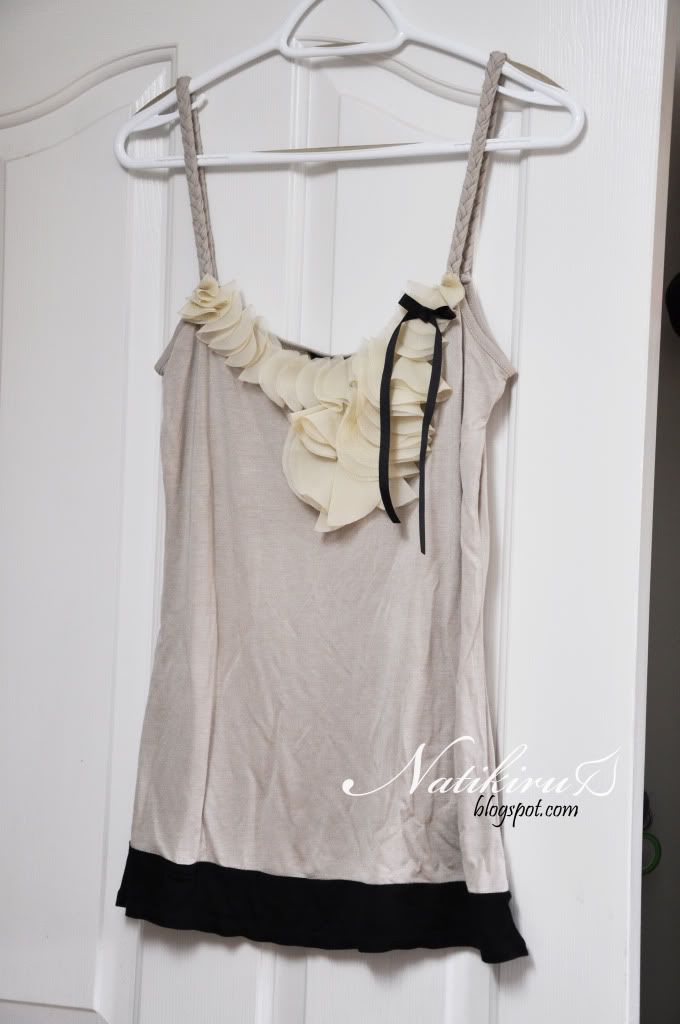 This straps on this tank is a little long but I couldn't resist since it was only $12. I'll have to take it up somehow. I love the details- braided straps, chiffon-like frills, and the little bow.
I've been searching for a top like this forever. I've come across other tops like this but they never fit nicely on me. This one is perfect and it was only $12! I love the lace detail on the back. I need more dressy short sleeve tops like this in my life.
I've been unsatisfied with the way I was storing eyeshadow pencils and other knick knacks (they were all laying on their sides in a container so it was difficult to see what I had). I headed over to Dollarama and found this 3 compartment holder that I thought would be better for storage. I actually went back again and picked up another one as well.
Also at Dollarama, I found two smaller sizes of my favourite patterned baroque box which is situated at the bottom. They looked really nice stacked so I thought I would use it as storage and as a display on my bookcase. They look expensive but they're totally not.
I had shopped with my friend and we had walked into Bowring because I had wanted to see if there was anything interesting I could buy for my room. I had spotted this but was reluctant to buy it at the time. When I got home, I couldn't stop thinking about it so I went back another day and got it.
It was on sale too, marked down to $9.99 from $19.99. I'm still debating what I should put on it. I'm thinking I should just use it as a jewelry stand. It's beautiful, no?
I was inspired to get a tier server because a while back I had watched
Phi's
room tour. I loved what she had done with hers so I definitely wanted one of my own. She's done a previous
room tour
as well.
"Remember that a successful marriage depends on two things: (1) finding the right person and (2) being the right person." -Unknown