Thankfully today was a lazy day for me. The past week had been extremely hectic because of the Holidays, with the Christmas shopping, the present wrapping, cooking Christmas dinner, having guests over, then going to boxing day sales two days in a row. I'm going to have to hold out on sharing those things though and blog about things that are
way
back-dated. Oh, and you might have noticed the new banner (though I'm not finished yet). I also have a new watermark to go with it as well.
Youtube always gets to me. It was the reason why I wanted to rush to my local Walmart to try out the Wet n Wild eyeshadows. They in three variations: the single shadows, the trios, and the eight palette. One guru said the trio were the best but I ended up going with the singles. Call me crazy but I bought all five. So far I really like Nutty and Creme Brulee out of the bunch.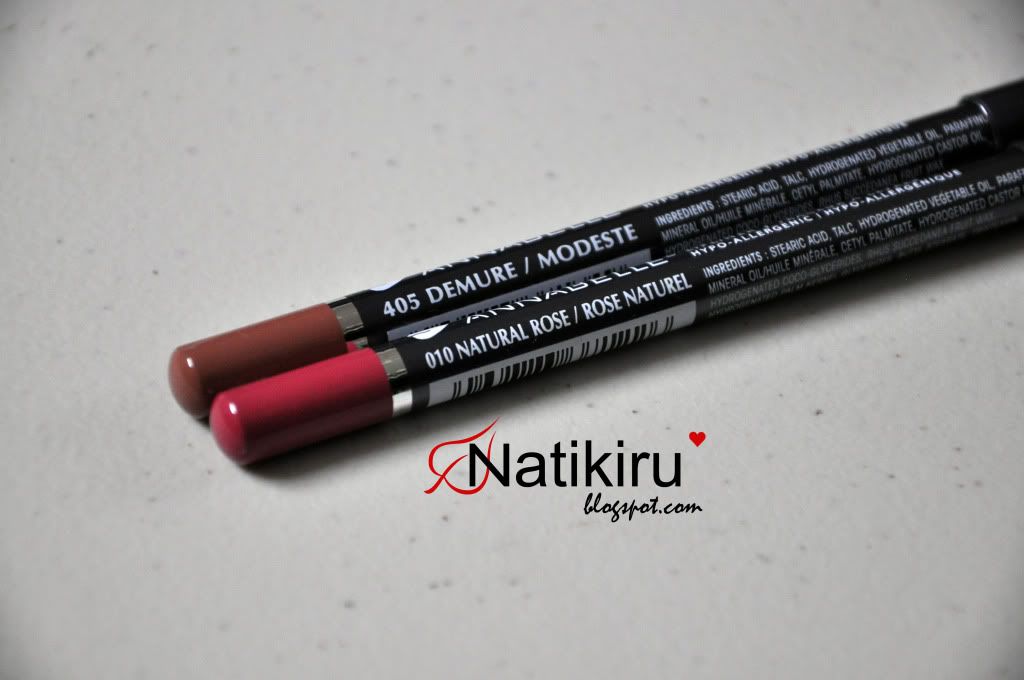 I bought these Annabelle lipliners because of
Lisa
. She always wears lipliners and she totally got me wanting a couple since I don't own any. These came handy when I got those
Revlon lip butters
. They were on sale for $3 each but coupled with two Annabelle $1 coupons, I got these for only $2 each.
I forgot to mention this with my review but when I got the Revlon Colorburst lipstick in "Peach" the first time, it was empty! I had to go back and exchange it.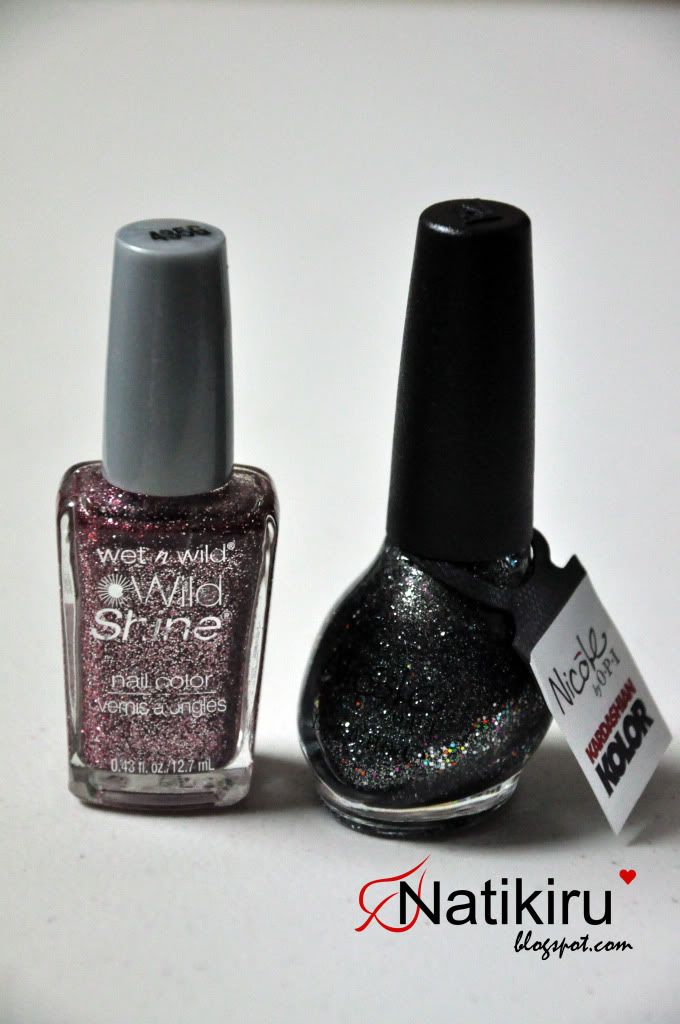 I also recently picked these two polishes up. The Wet 'n' Wild polish looks promising but it's actually terribly sparse.
The Nicole Polish from the Kardashian Kolor collection in "Follow Me On Glitter" is gorgeous. It doesn't look like much in the bottle but you have to try it on your nail. I knew I had to have it the moment I swatched it.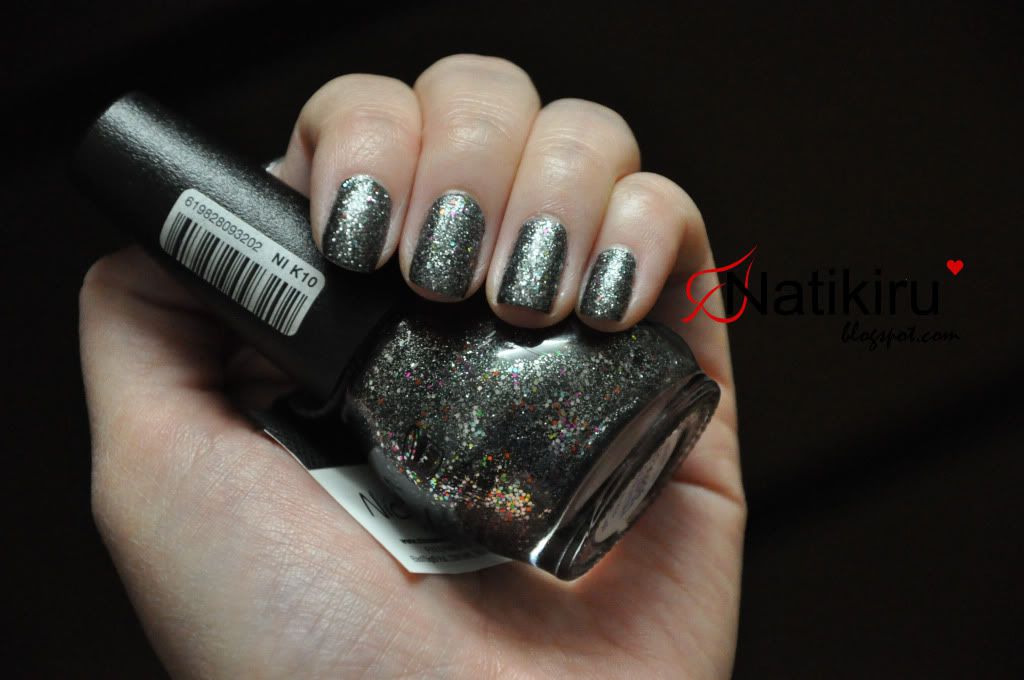 It's kind of hard to describe the colour, but I'd say it's a grey charcoal gunmetal colour with silver shimmers and multi-coloured chunks of glitter. It's very unique and beautiful. I actually got a compliment when I wore it.
Only in some lights you can see the multi-colour chunks of glitter, otherwise it's very subtle. The only downside to this polish is that it chips very easily.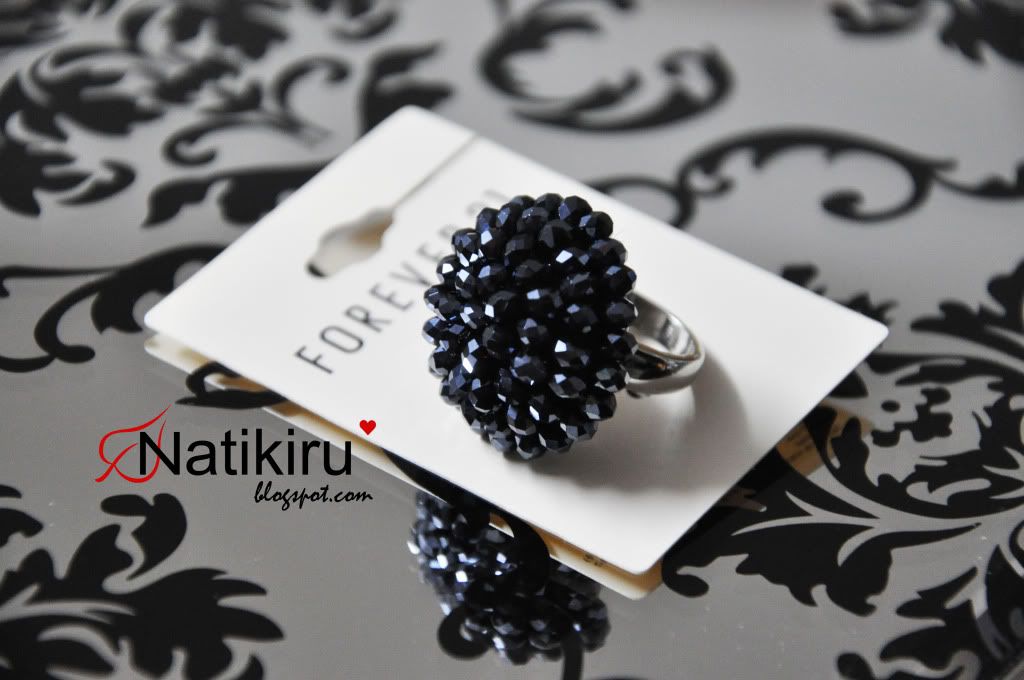 I came upon this elegant ring at Forever 21. Other than admiring how beautiful it was, you can imagine why I was sold the moment I put it on...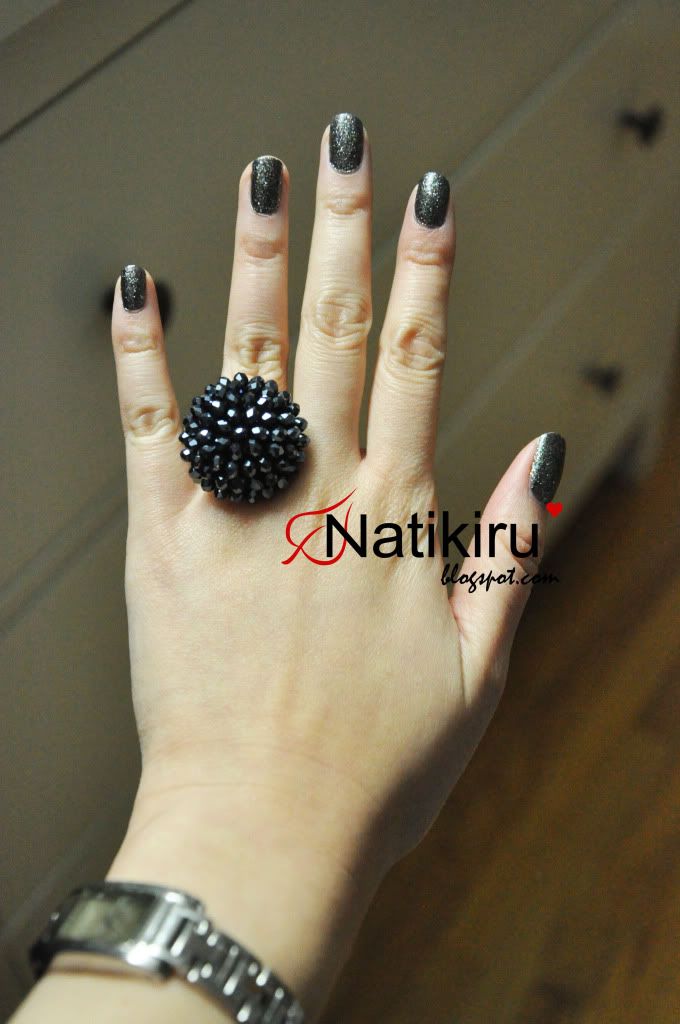 I was wearing this polish that day and words cannot describe how perfectly they go together. Sold.
You might have remembered me mentioning how Rexall had a BOGO sale on mascaras. This time I bought the L'oreal mascaras in a non-waterproof formula. Guess we'll see how it goes.
Lastly... from way back, Sephora's $20 VIB gift. This is probably the last year I'm a VIB, so of course, I took advantage.
Finally got a bronzer that works perfectly for my skin tone. I also got a nail buffer since the bronzer was $45 and I needed $5 more to get the $20 off $50 purchase. The nail buffer was $7 which was the cheapest thing there and I needed one anyway.
"You cant 'steal' anyone from anybody, they were already prepared to leave, you're just the excuse." -Unknown