Mail Call~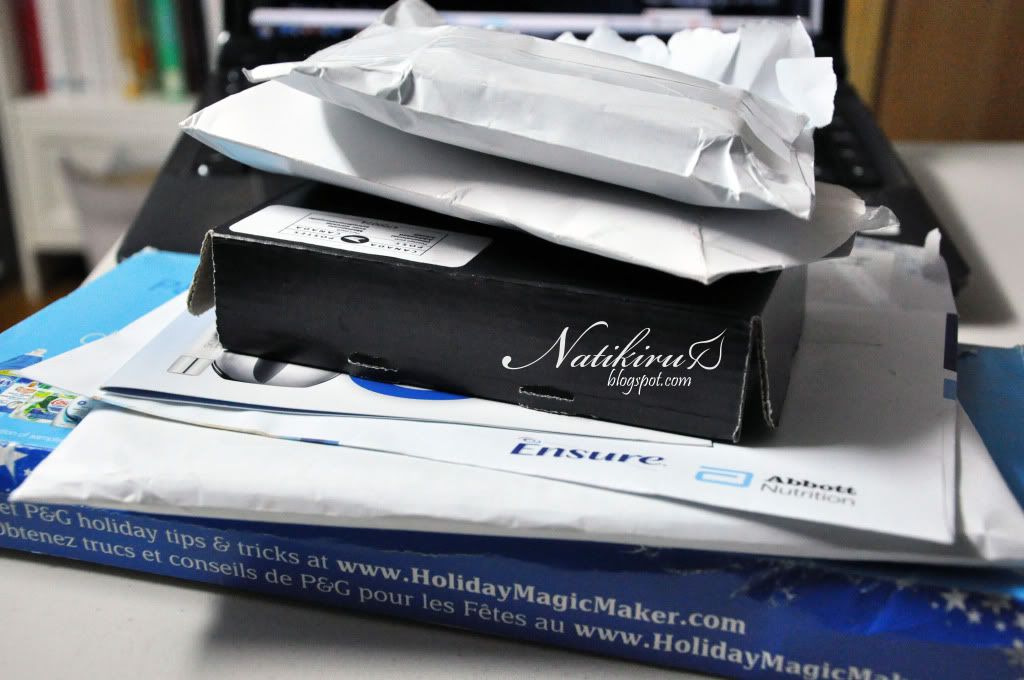 Yikes! It's been almost a month since the last time I updated on the mail I've been getting. If you don't know yet I tweet about deals, coupons, and freebies so follow me on twitter if you want in too. I'm Canadian so most are Canadian/American oriented.
This is my third time getting a Reactine sample. I guess they had an abundant supply.
I still have yet to try the other Dove sample I got ages ago... I'm a sampleaholic.
I got this for my brother. The smell is so strong that it's nauseating.
I tried this and I think it actually works!
This was rather strange and unique. I've never received a coupon in the form of a cheque before. I only take Ensure if I missed breakfast. I love drinking it right before an exam, that way I'm assured that my stomach won't suddenly decide to be hungry and growl in the middle of writing it.
These samples were given to me by my mom. I'm very curious to know how the Lise Watier mousse foundation is.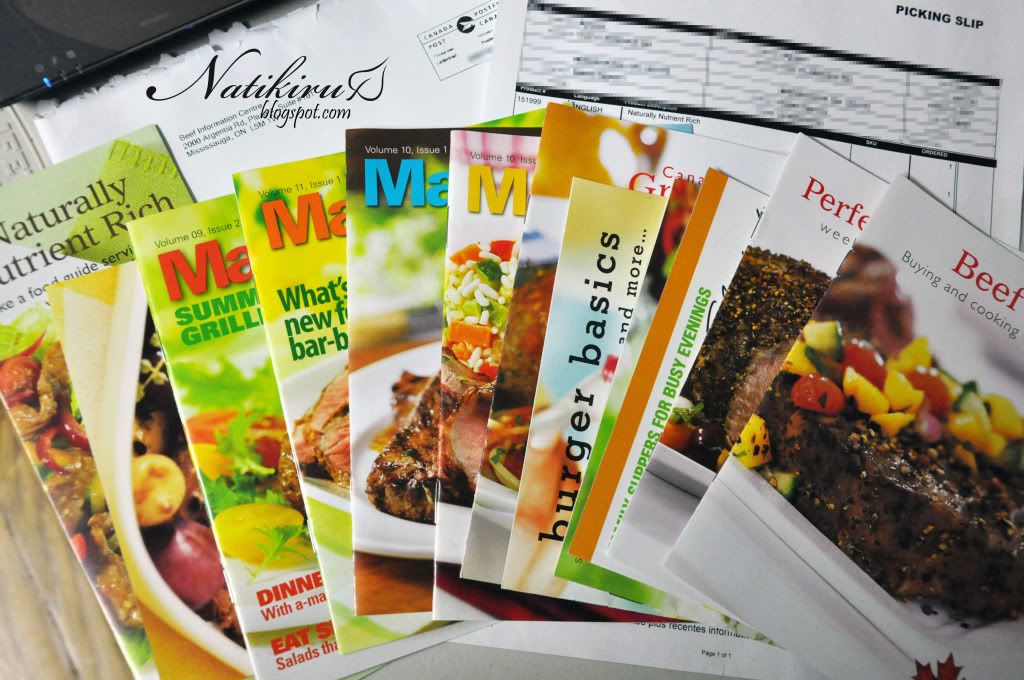 I usually grab these little pamphlets whenever I see them in the grocery store (I have another stack stored somewhere in my room). The ones shown here were ordered online for free.
Speaking of mail, not too long ago I bought something from
Littomokaa's blog sale
. She always has amazing blog sales. Not only does she price them just right, the shipping price is already included!
Thank you for the sweet letter!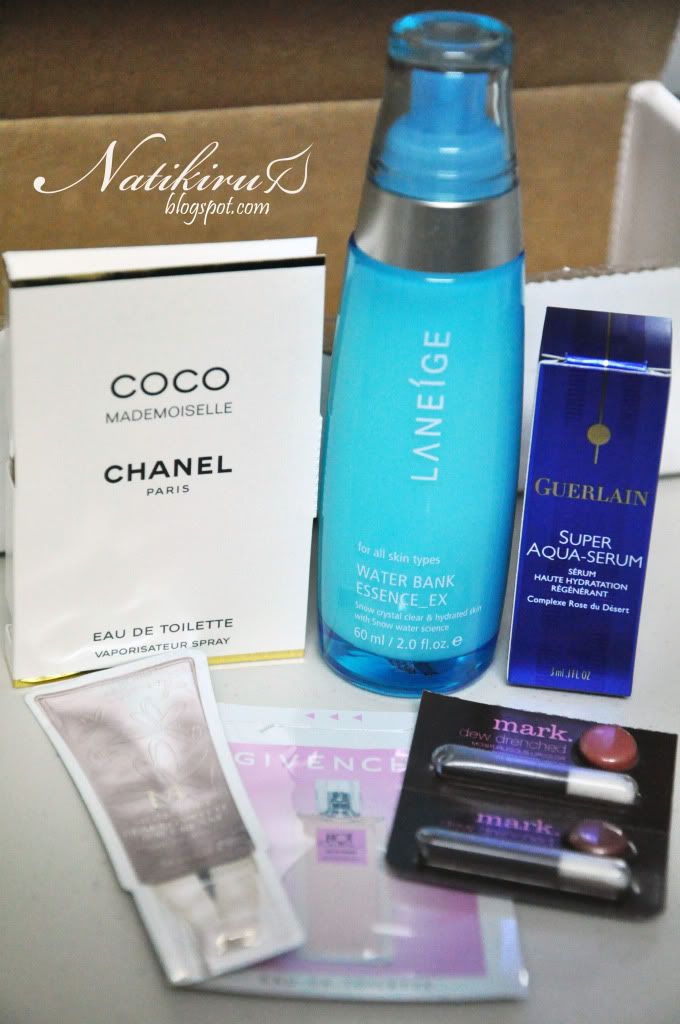 I bought the Laneige Water Bank Essence for $10 and the rest are just extras she sent me. You didn't have to but I really appreciate it! Thank you so much!
"Always be a first-rate version of yourself, instead of a second-rate version of somebody else." - Judy Garland