If you haven't already, I suggest you visit the
Urban Eatery
in Eaton's if you're in Toronto. For months the lower level food court was being renovated to make way for an all new dining experience.
Taken from the site:
"As part of the $120 million revitalization of Toronto Eaton Centre, the 980-seat Urban Eatery is being created by top Canadian designers to provide a modern contemporary alternative to downtown dining, while also putting the best sustainable practices in place.
With cutting-edge design, diverse meal options to please every palette, reusable glasses, plate settings and cutlery, this will be the city's freshest new dining experience. On September 1st we'll be celebrating Urban Eatery and treating guests to musical performances, along with exciting promotions. Don't miss it!"
These pictures were taken early in the morning (somewhere around 8am-9am) so the place is pretty empty.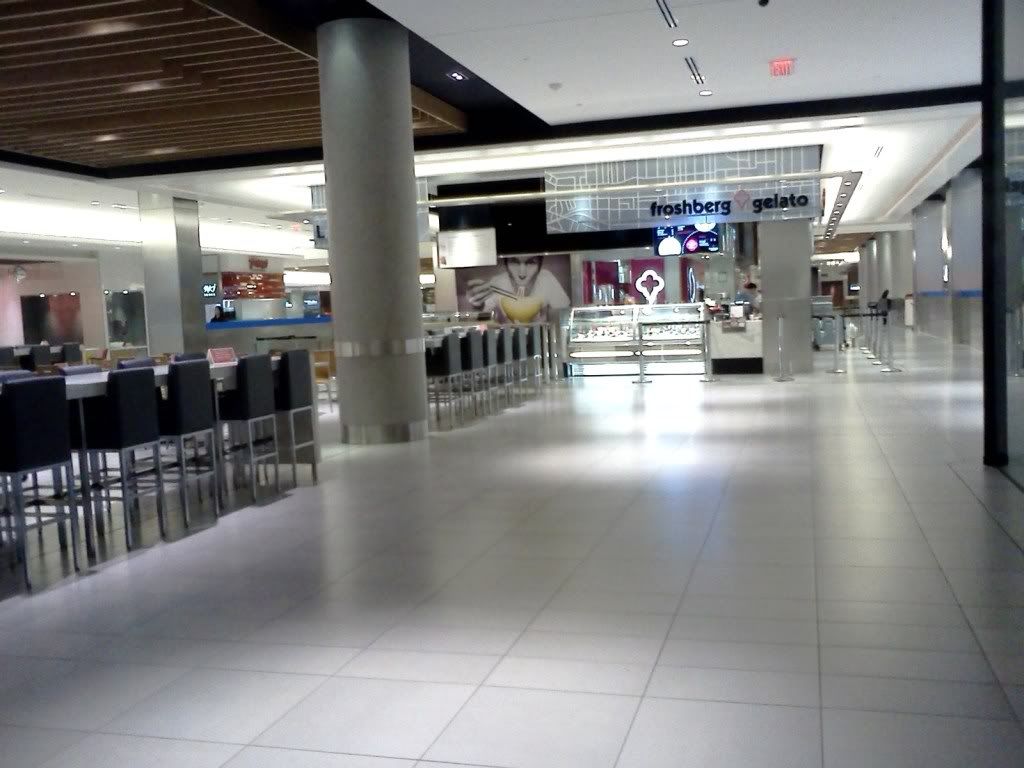 It loosk so fresh and clean and they have a lot of new food concessions I've never heard.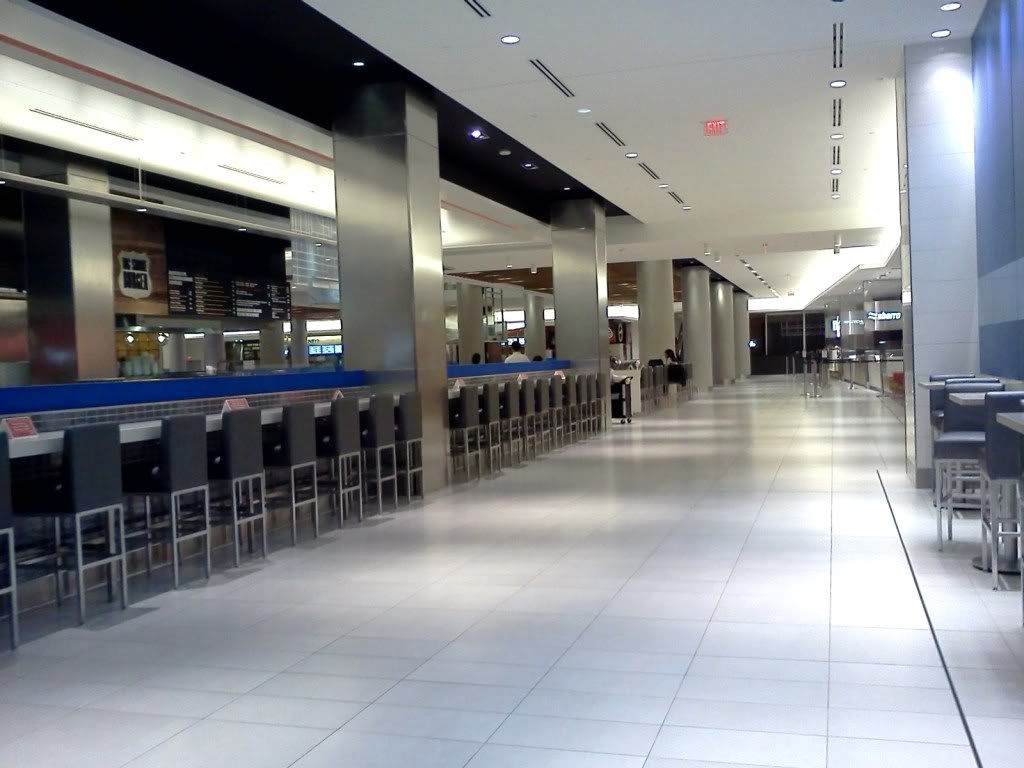 Lots of space and plenty of seating arrangements to choose from.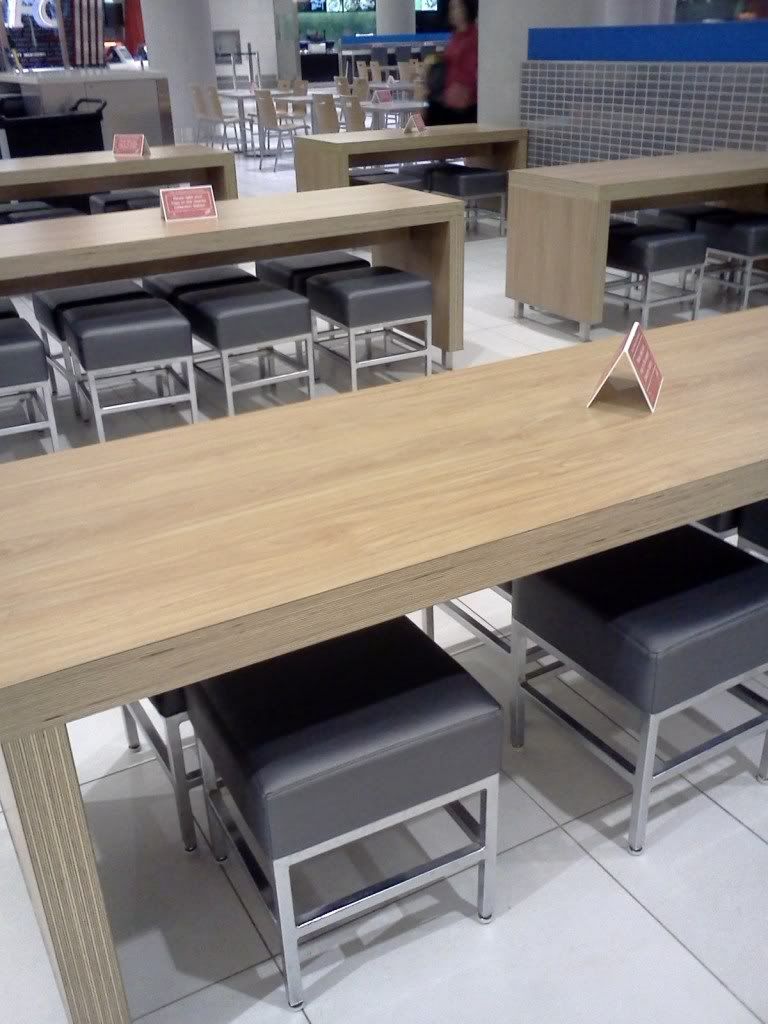 These seats seem Asian inspired.
What's neat about this food court is how eco-friendly they are. You can eat with real plates and utensils that you return to the cleaning stations after you've finished.
Just look at how more professional and updated these food concessions look.
So spacious.
This is where I sat to study before my exam. The chair was really comfy.
I really like the modern look. Big applause to the architecture and interior designer.
Pictures of the place from above.
Definitely go check out this new innovative food court if you can. They are also currently renovating the other food court on the other side of the mall as well. I'm sure it will be great and similar to this one too. Perhaps Eaton's Urban Eatery will be the first step for malls to start thinking about renovating their food courts as well. Eating at a food court just grew to a whole new level. Be sure to check out the numerous new food concession stands that opened up.
"There are things that we never want to let go of, people we never want to leave behind. But keep in mind that letting go isn't the end of the world, it's the beginning of a new life." -Unknown