Shiseido Inc
303 Allstate Parkway
Markham, ON
L3R 5P9
[Payment is by Cash, Mastercard, Visa, or Interac only]
I thought I wasn't going to be able to attend the Shiseido warehouse sale this time around since my mom was working, but miraculously my mom called home in the morning to let me know that her work ended early for the day. Woohoo! We only ended up being there for half an hour and I guess it was because we've seen it all before.
November 2010: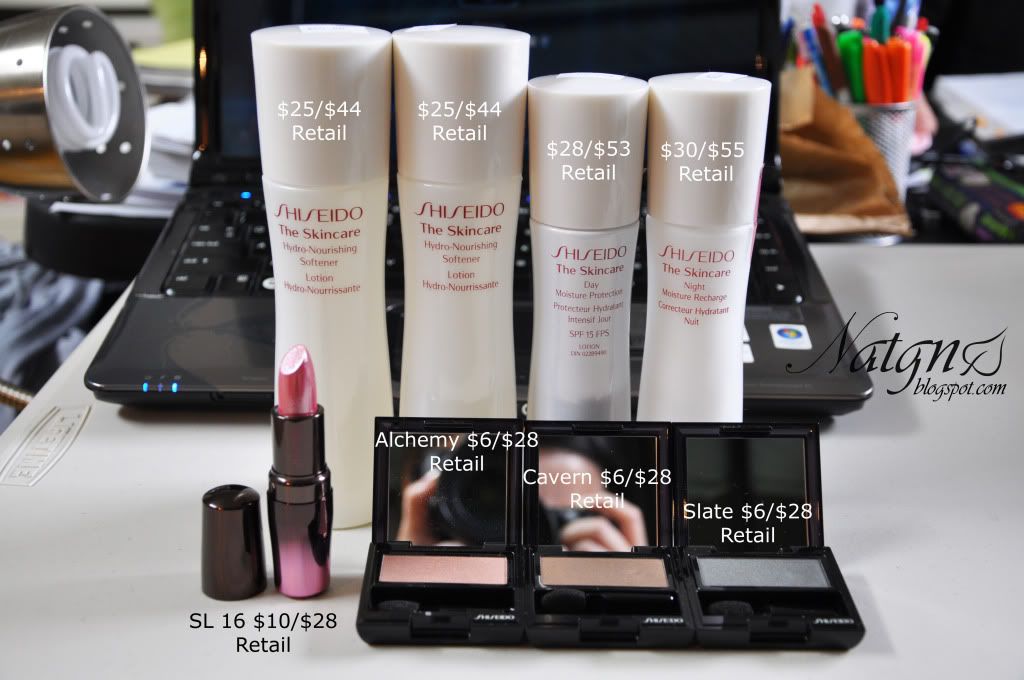 The last Shiseido warehouse sale we attended was back in November of last year (shown above). At that time we went super early and waited in line for 2 hours. But because we went later in the day this time, there was no line up. They ran out of some things but none that I would've missed anyway. Now I know to just go these sales later in the day because the skincare lines that I use (The Skincare and White Lucent) always seem to be plentiful.
It was also more peaceful than last time, though that is not to say that there was no pushing or shoving. Maybe all the crazy people finished their shopping the day before or early in morning. Or perhaps because there was no lineup, there was less distressed people, less panic of thinking items will run out, and no need for patience which may have provoked agitation and aggression in people.
May 2011: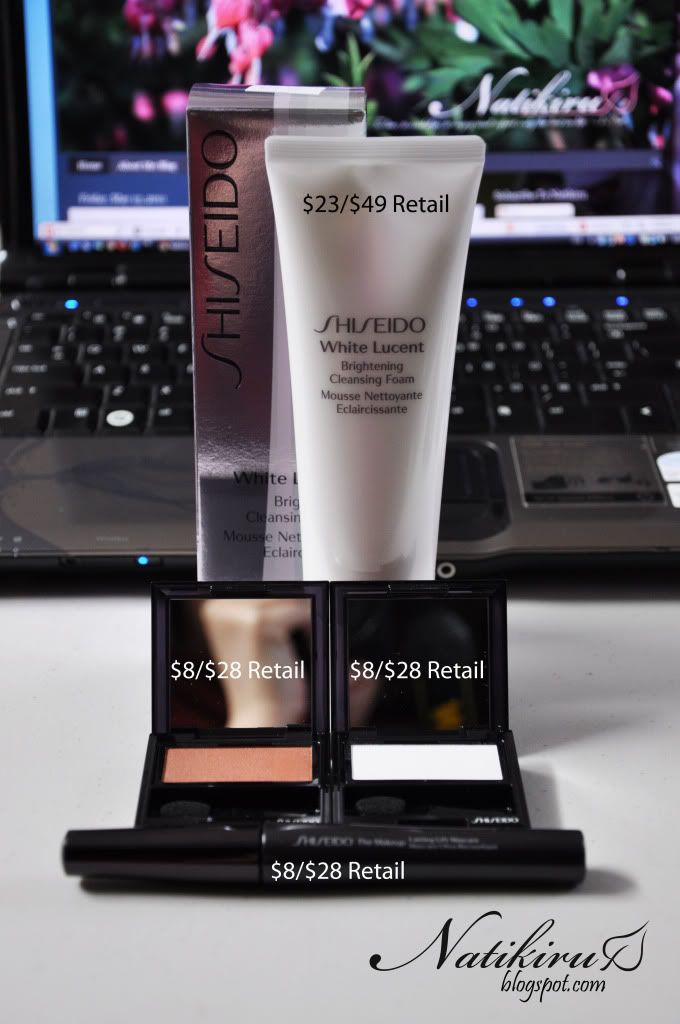 I didn't get much since I still have leftover skincare items I bought from the last sale. I was interested in getting more of their eye shadows because I love them (marked up to $8 instead of the $6 I paid last time). I also picked up a backup of one of my favourite mascaras called the Shiseido Lasting Lifting Mascara (discontinued). I didn't get any NARS products because there wasn't really anything that caught my eye. I like having consistency with my single eyeshadows anyway so if I were to buy one NARS single eye shadow then I must buy more of that same kind.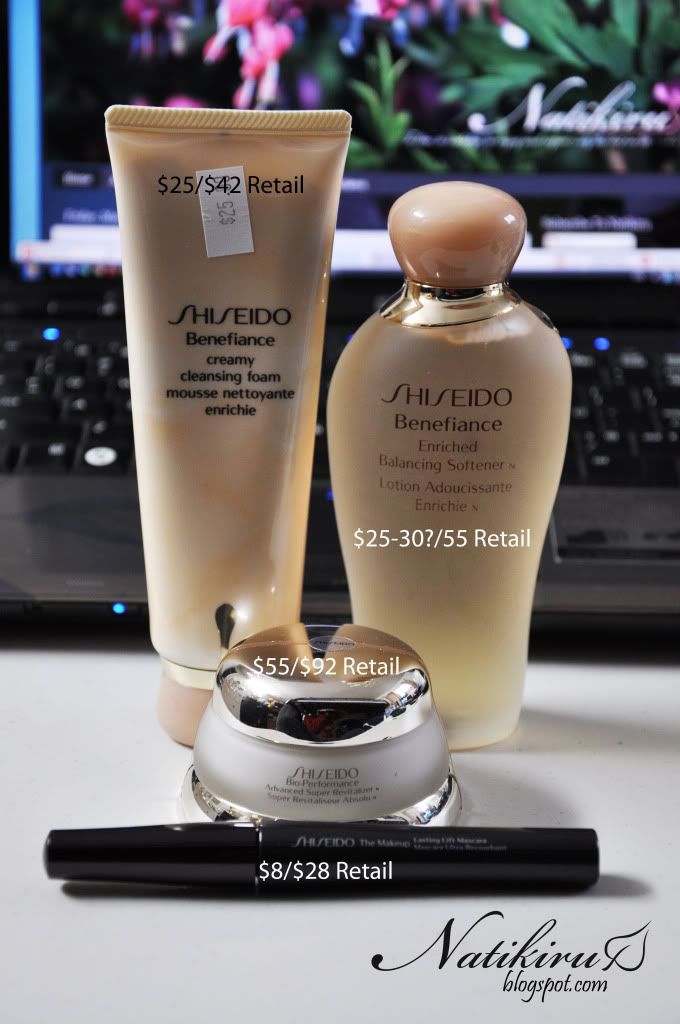 This is my mom's Shiseido purchase. I say Shiseido because she purchased other things that I didn't think were important enough to include.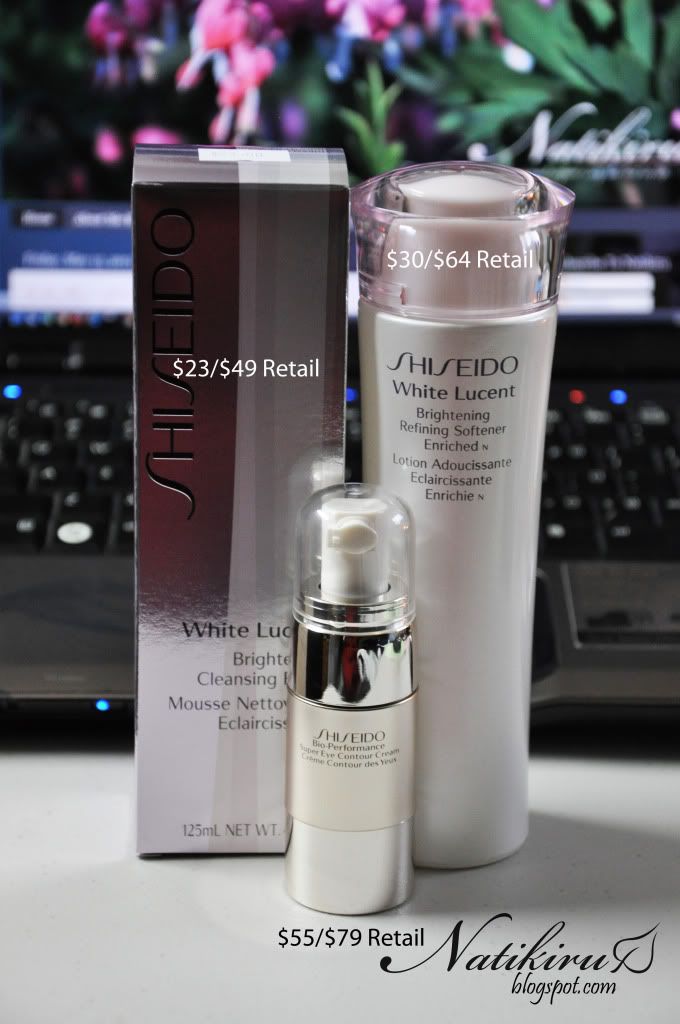 And this is what we picked up for my cousin's wife since she was unable to attend the sale due to work.
I got my favourite Starbucks Vanilla Bean frap again. I took part on the last day of their Happy Hour promotion. Half off never tasted so good!
"Tis better to live your own life imperfectly then to imitate someone else's perfectly." -Elizabeth Gilbert (Eat, Pray, Love)