From time to time Google gets "dressed" up to celebrate a certain day or event. Just a couple of days ago Google celebrated the 40th anniversary of
Mr. Men and Little Miss
books by
Roger Hargreaves
. With it came a rush of nostalgia for me personally. I read these little books back in second grade and I absolutely loved them. They're such great little children's books. I want to buy the whole book set for my future kids one day so that I can secretly indulge in it too. The above collage is made by yours truly so I didn't just take that from somewhere and slap my watermark on it.
Yesterday my sister and I decided to head downtown to see DQ's attempt at breaking the Guiness World Record for largest ice cream cake for their 30th Birthday. Although it started at 12:00pm we were too lazy to head down there that early. By the time we got there at 2:00 they were already passing out free cake. There was a huge line up that neither me nor my sister wanted to wait in. So instead of eating cake, we headed to the shops. We first visited Forever 21 but there was nothing interesting there. Has anyone else noticed how much their clothing has increased in price? They used to be a lot cheaper clothing-wise... now I'd rather just go to H&M if the prices are going to be relatively the same. We headed over to H&M where I saw the beautiful jacket that I've seen on other blogs. It was on sale from $60 to $30- sorry no photos. I was tempted to get it but in the end left it because I don't have a closet that tailors to that look yet.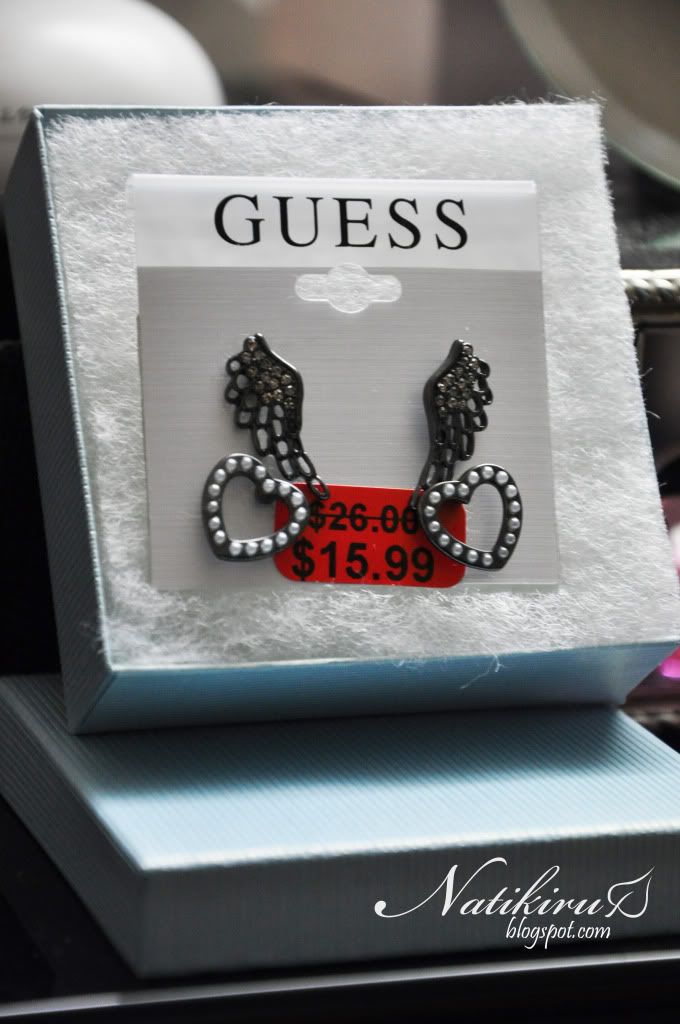 I've been searching what seems like forever for a good pair of wing earrings. The size is perfect- neither too large nor too small. I like the colour, the rhinestone placement, and overall how the wings are made. The other heart earrings that came with it isn't my cup of tea though.
We eventually walked ourselves into Urban Outfitters, a store which I've never been in before. I expected to only see clothes but lo and behold they sold home decor and lots of neat items! I think I'm in love. No pictures because I'm pretty sure they're not allowed to.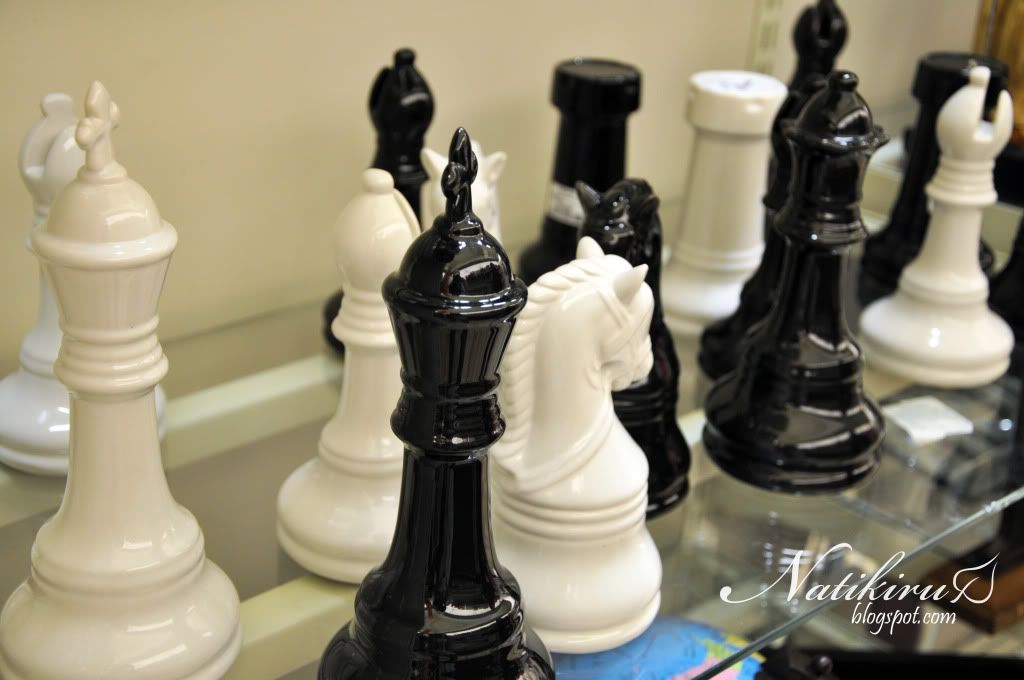 This was at HomeSense. I love these chess pieces because I like interesting conversational pieces. If I had a house I would have totally bought them.
I was debating whether or not to get this cool looking bowl I found in the clearance section for $15. I was very close to buying it but refrained. I think it would've been great to put bath stuff in (ie. Lush items). I'm lacking space to store it anyway as I share a room with my sister. I've yet to share pics of my new vanity area since we threw away the old vanity and rearranged the room.
We also headed over to Starbucks located downstairs Sears to take advantage of Happy Hour. From May 6-15 at 3-5pm you can get a frappuccino for only half price. I got the Vanilla Bean (my favourite) and my sister got the Strawberry and Cream.
While my sister was reading The Metro newspaper on the subway, she came across this funny comic. Thought I'd share as it gave me a good chuckle.
"It is hard to correct a problem if the problem goes unrecognized." -Crosby