This Summer has been one of the hottest Toronto has ever had. We were getting heat alerts for the majority of the summer and the AC has been running off the hook! We've turned off the AC only for a few days this summer- and that's saying something since my mom is pretty frugal when it comes to saving on AC. But this year it couldn't be helped. It was sweltering hot, so much that all of the lawns have been burnt to a crisp. I don't even recall hearing lawn mowers all that much this summer.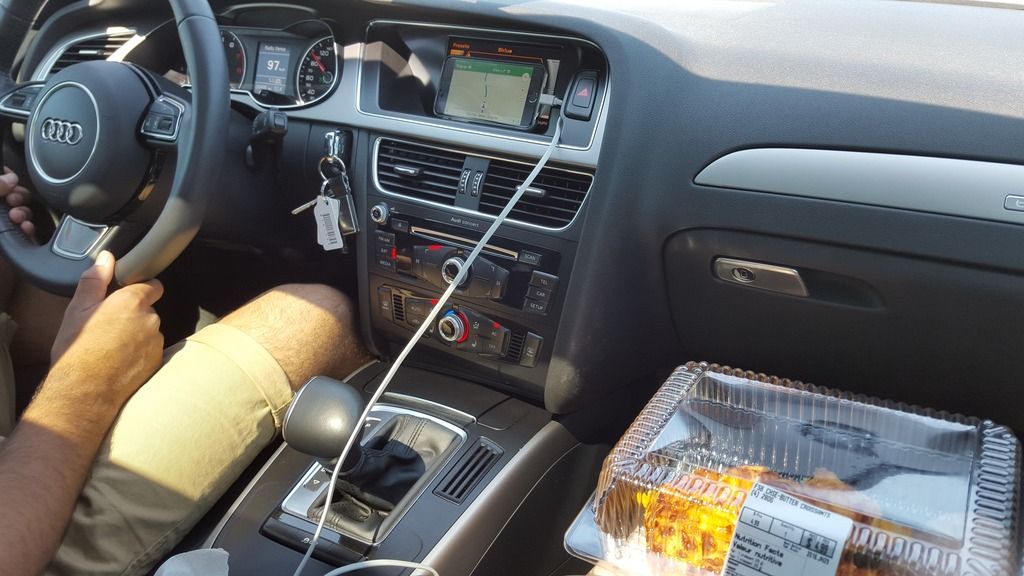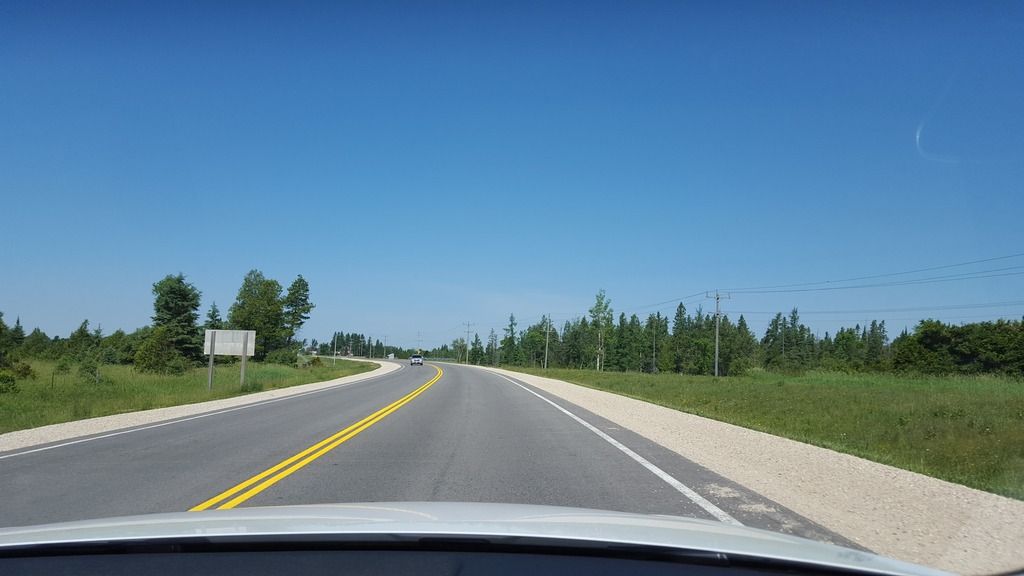 It was so hot out that the Mister and I were able to go to the beach in June! We decided to visit
Sauble beach again
, and this time we got to take our own car! :D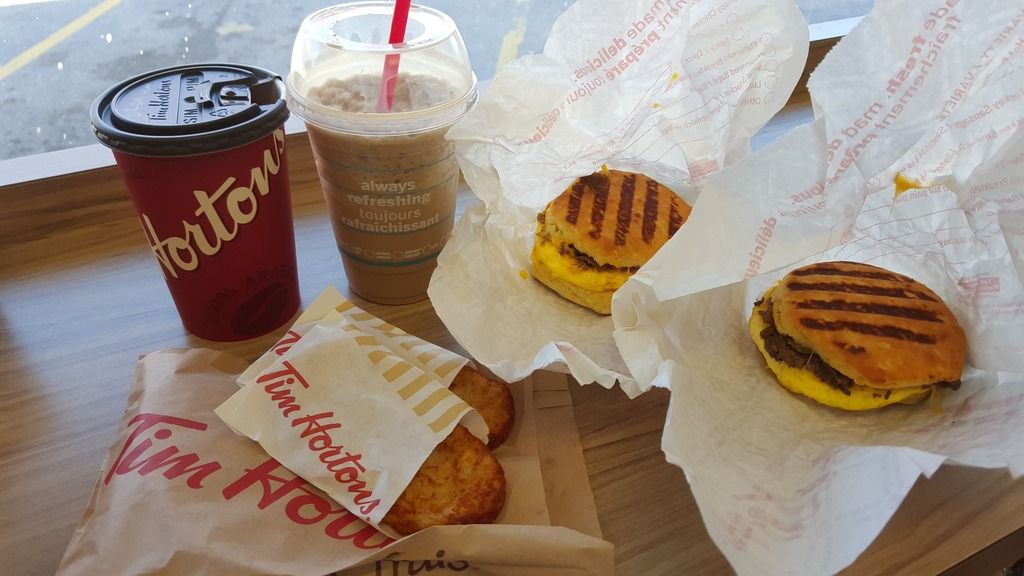 Initially we were planning to eat McD's breakfast, but we skipped one too many McD's locations thinking that there would be more along the route. We were wrong. Once you passed a point, there were no more McD's anywhere. So, Tim Hortons it was. At least we still got to eat some hash browns!
The day before, we went to Canadian Tire to buy a cooler. We struck gold when we found this one on sale for $40! I think the original price is around $80-90. It's the perfect size for us and it's great because we can just wheel it around. This cooler also felt and looks like it's better quality than the other ones we saw.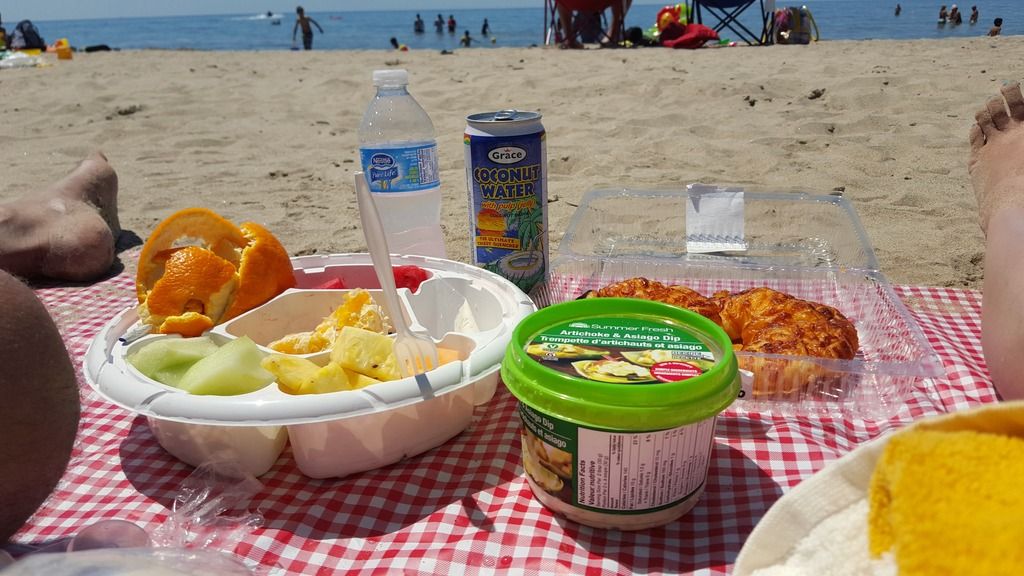 We were pretty prepared this time and brought plenty of food with us. Last year we were starving because we hardly brought anything along.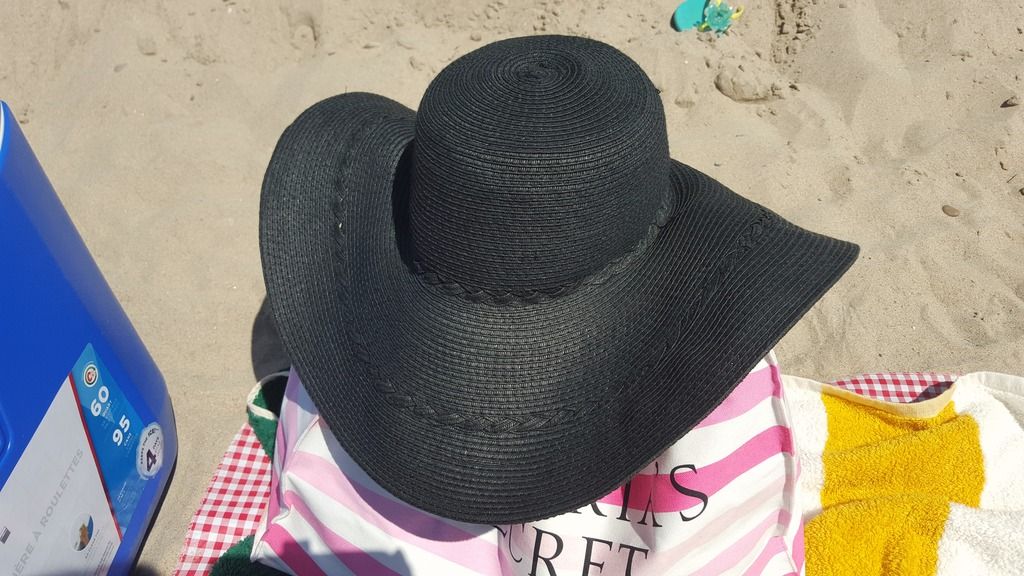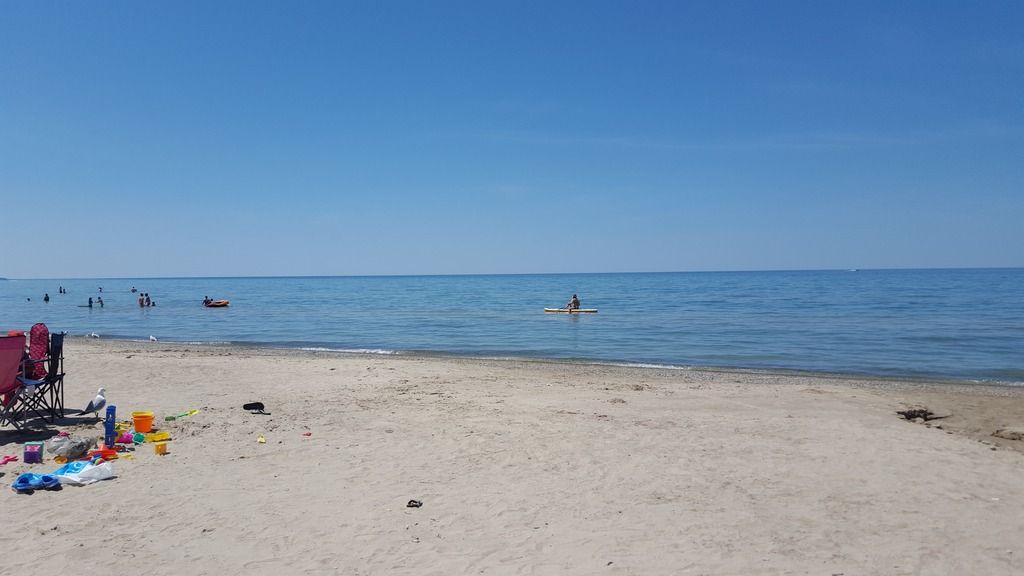 I also brought out my sun hat for the first time which really helped shade me from the blistering hot sun. Swimming was fun. The water was a bit cold but you get used to it after you dunk yourself.
And just like that, it was time to pack up.
We visited the town and came across this very quaint store. They had some neat home decor that would be lovely for a cottage. I have stopped myself from buying home decor until I get my own place. My room is packed and it's hard to tell what would work in a space unless it's right in front of you.
This was also a quirky store. It had a lot of nice jewelry- although I didn't end up picking up anything.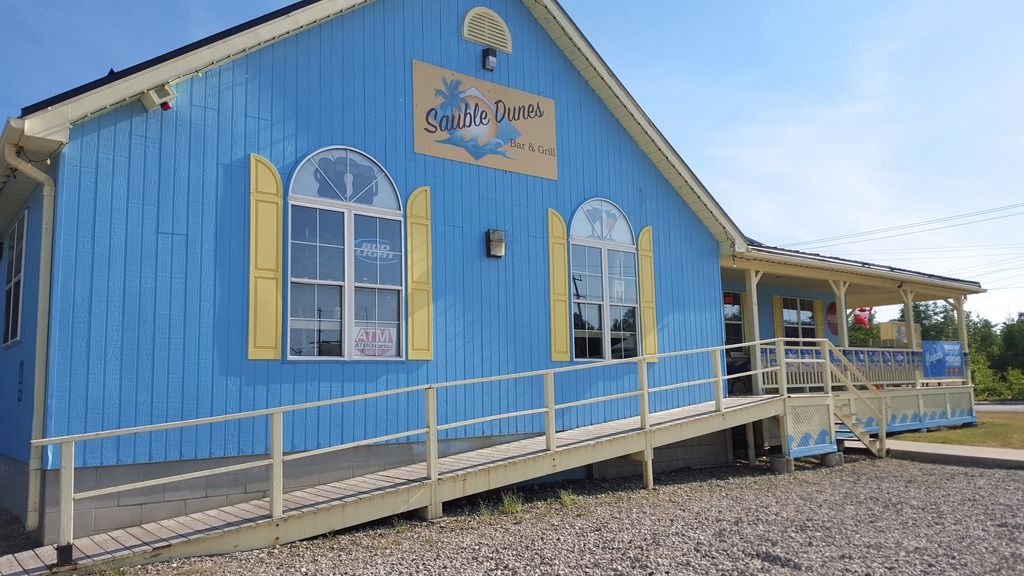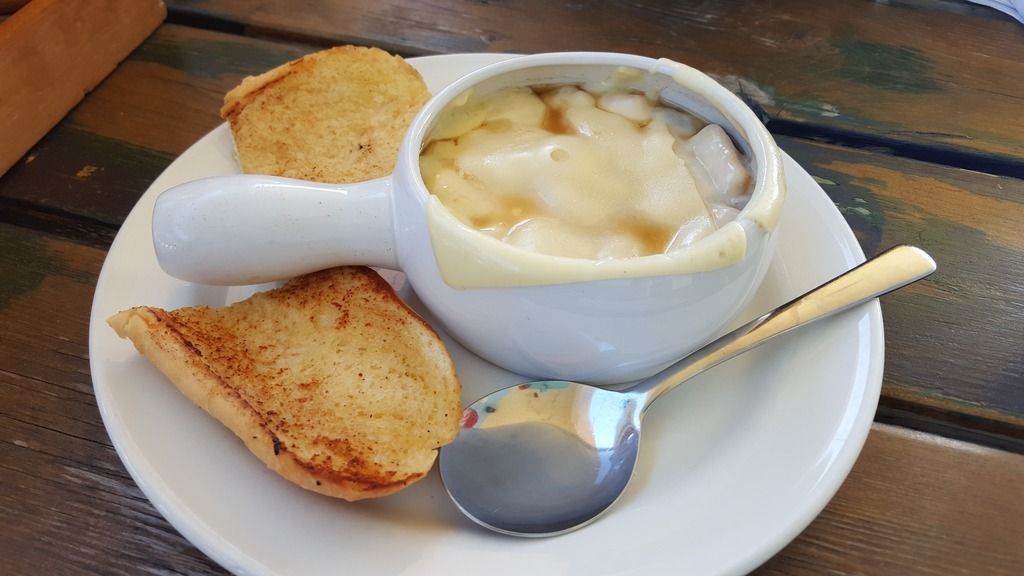 Then it was off to eat at Sauble Dunes. We started off with French Onion soup. For our mains, the Mister got the steak and I got Honey Garlic Chicken Wings and Sweet Potato Fries.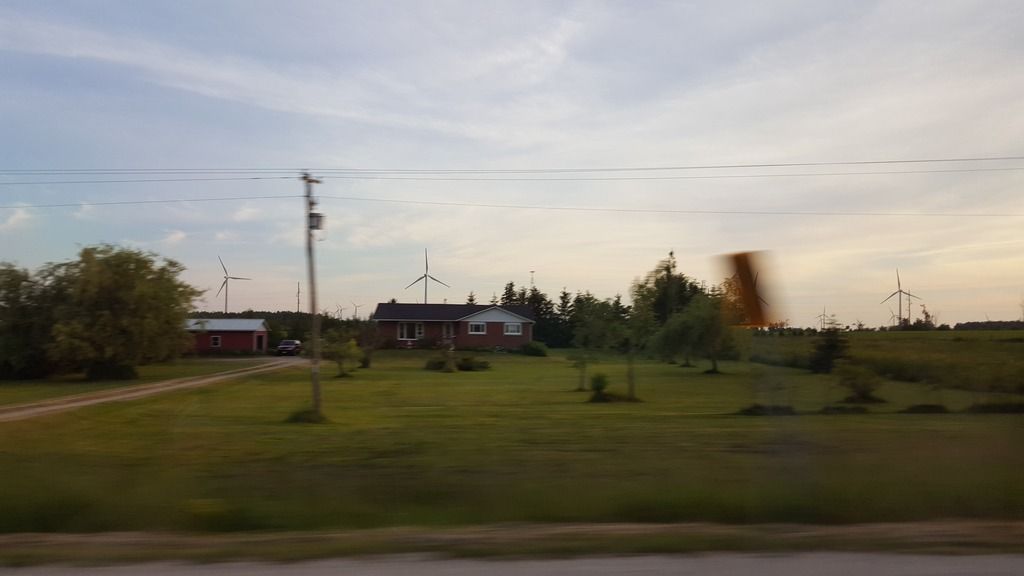 On our way home, we stumbled upon wind turbine central! There were so many as far as the eye can see. It was so cool!
Eggsmart
655 Queensway E, Mississauga, ON L5A 3X6
Taken from the site:
"Eggsmart is the new take on breakfast! Our casual dining restaurants provide the perfect ambiance for enjoying a delicious twist on the classic breakfast, brunch, or lunch. Our 43 locations across Ontario welcome family and friends to eat in or take out.
The Eggsmart concept is unique and inviting, perfect for those who want to provide a breakfast experience that goes above and beyond the traditional, all at an affordable price."
Lately we've been obsessed with eating breakfast at
Eggsmart
. We always pass by this place and agreed that we would visit one day. They're menu sounds delicious and their prices really
are
affordable.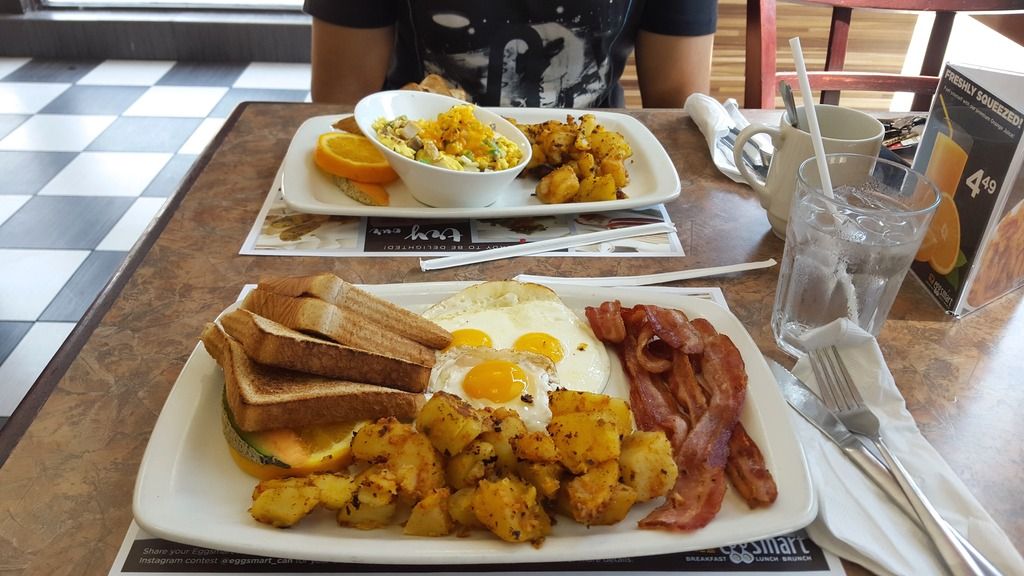 I got my favourite breakfast- sunny side up eggs with a side of bacon. The Mister got the scrambler that has bits of cheese and avocado in it. The food is great and the price point is superb for what you get.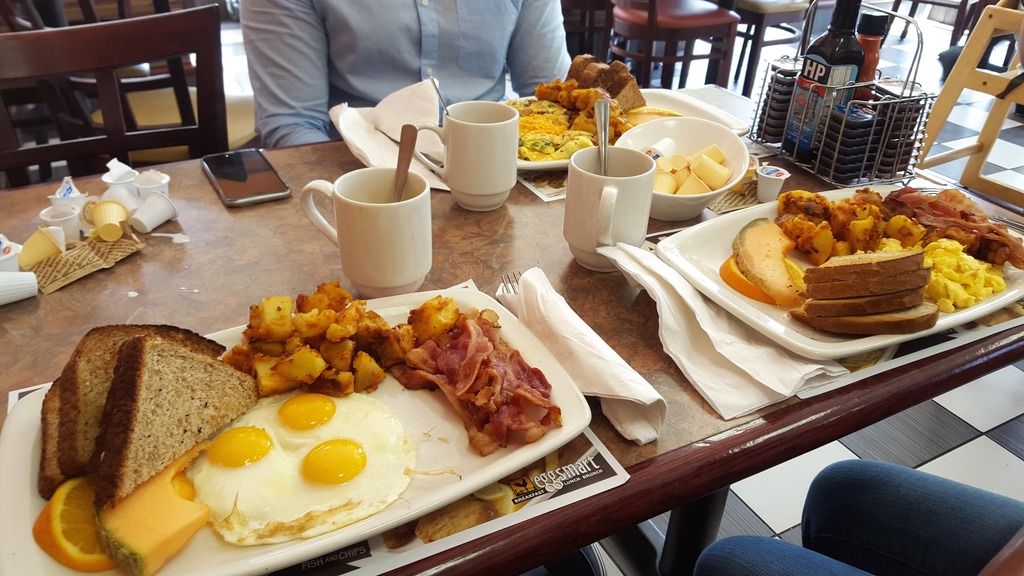 So good, that we visited again and brought my younger sister along. That time the Mister got an omelette.
The staff are nice but they lack on quick and efficient service. The location is also a bit small and cramped. Many times we've been left waiting unusually long and they seem to be understaffed at times. I'm not sure about other locations, but if you visit this one, be sure that you're not in a rush to go somewhere, because you will be late.
Overall: Ambience C-, Food A+, Service C+, Price A+
.
The family and I went to visit Scarborough Bluffs.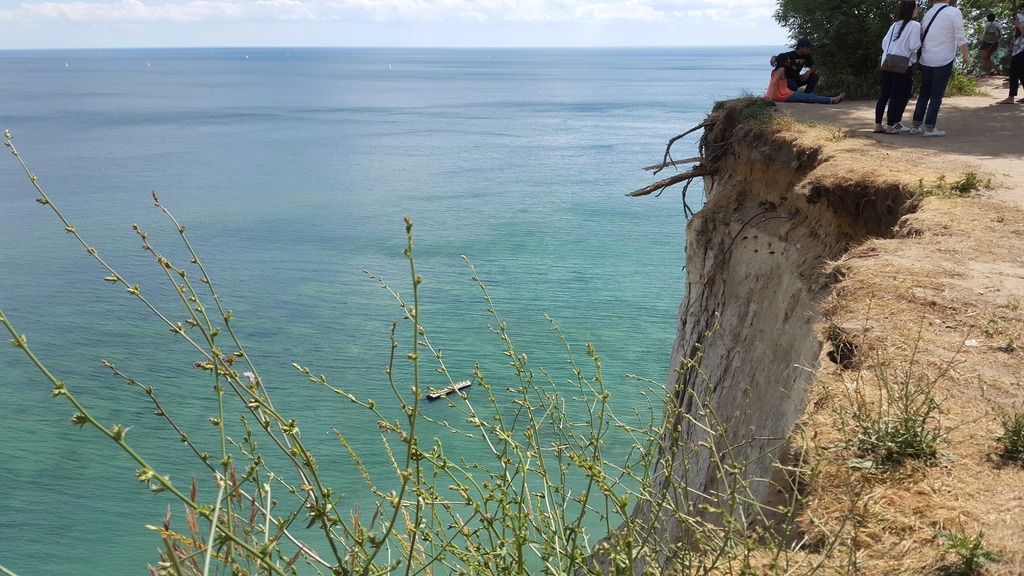 The view was pretty spectacular.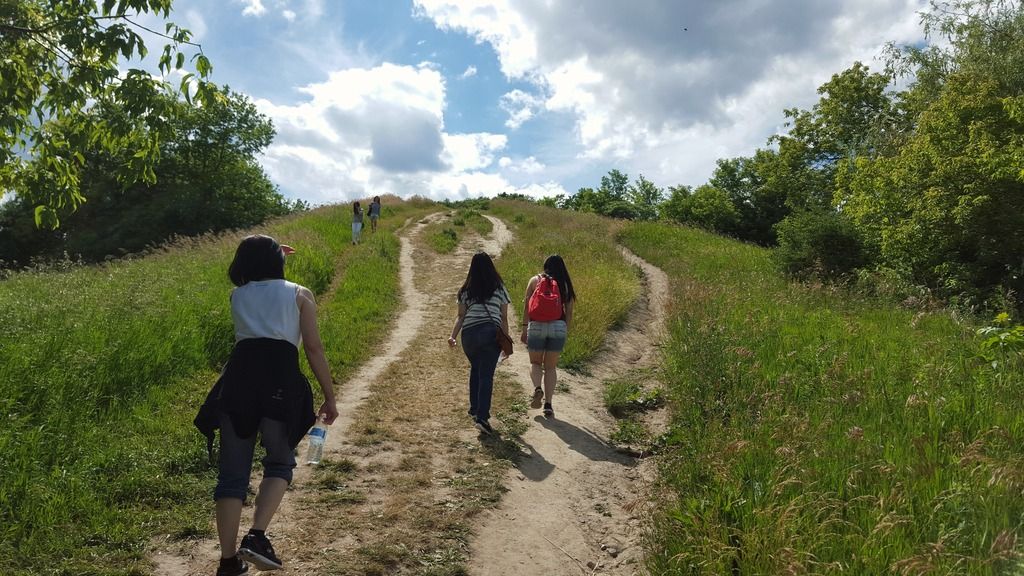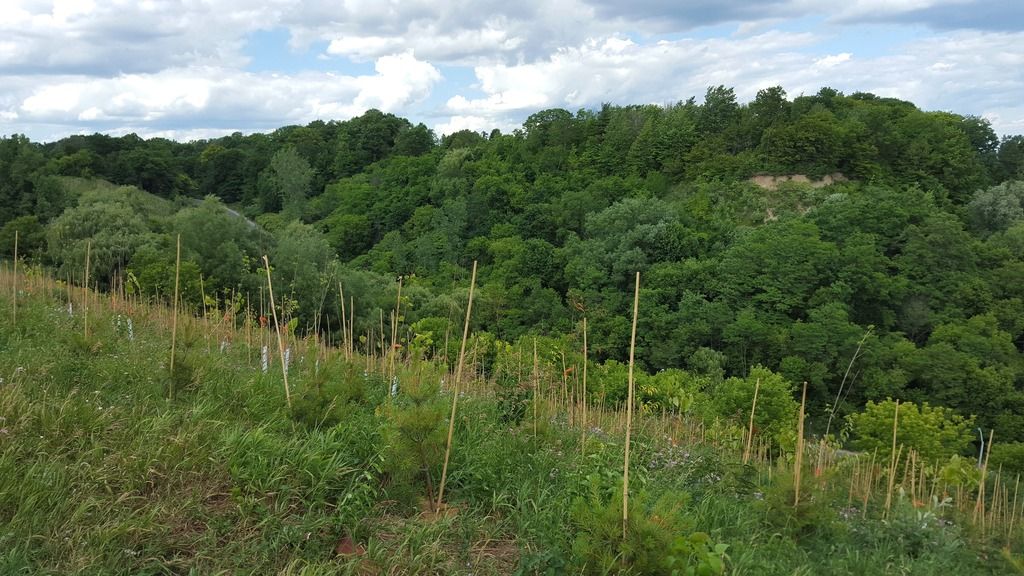 We also did some hiking.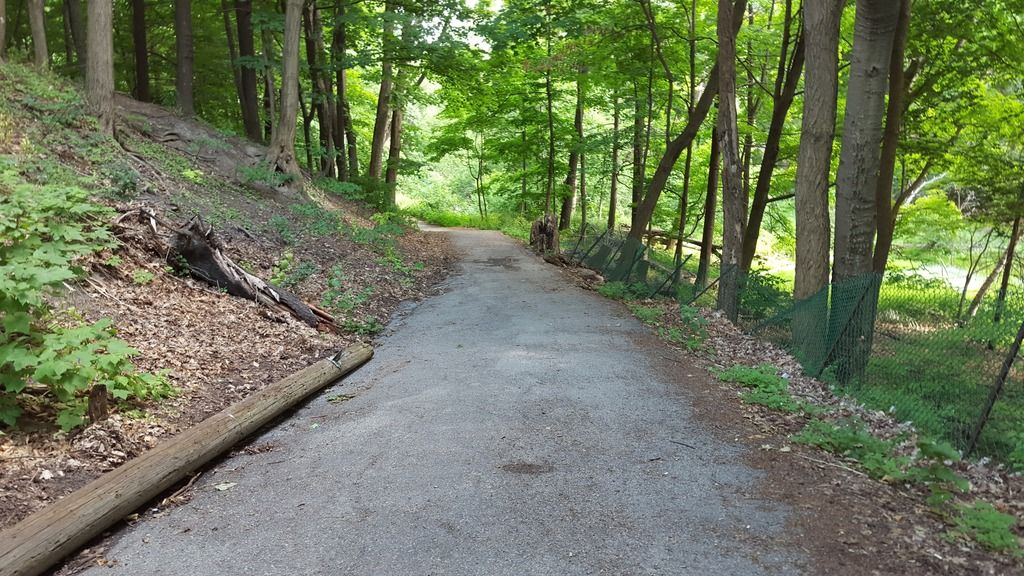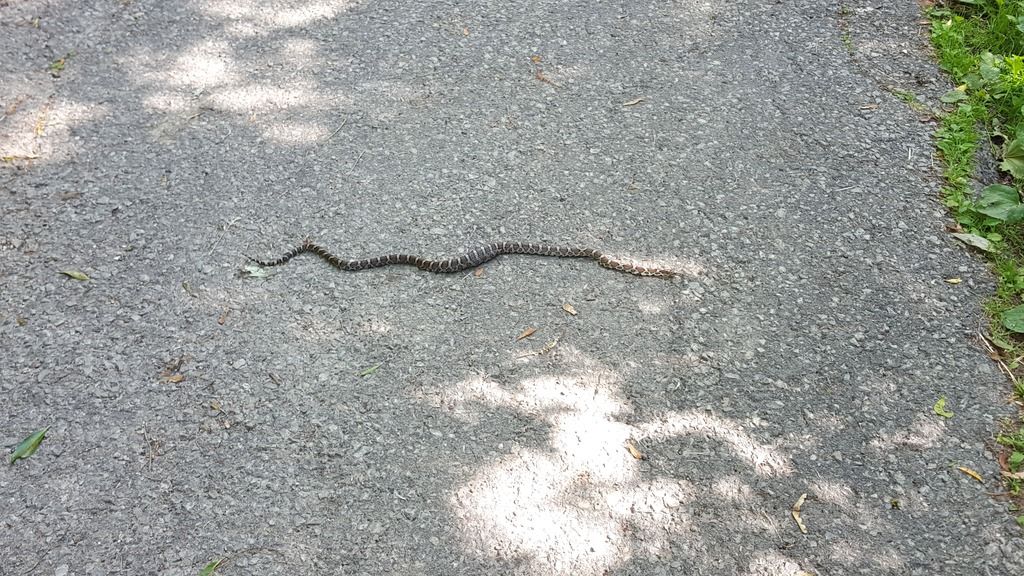 Along the way, we stumbled upon a snake.
The same day after hiking, we visited the Toronto Ribfest at Centennial Park. Nom nom nom.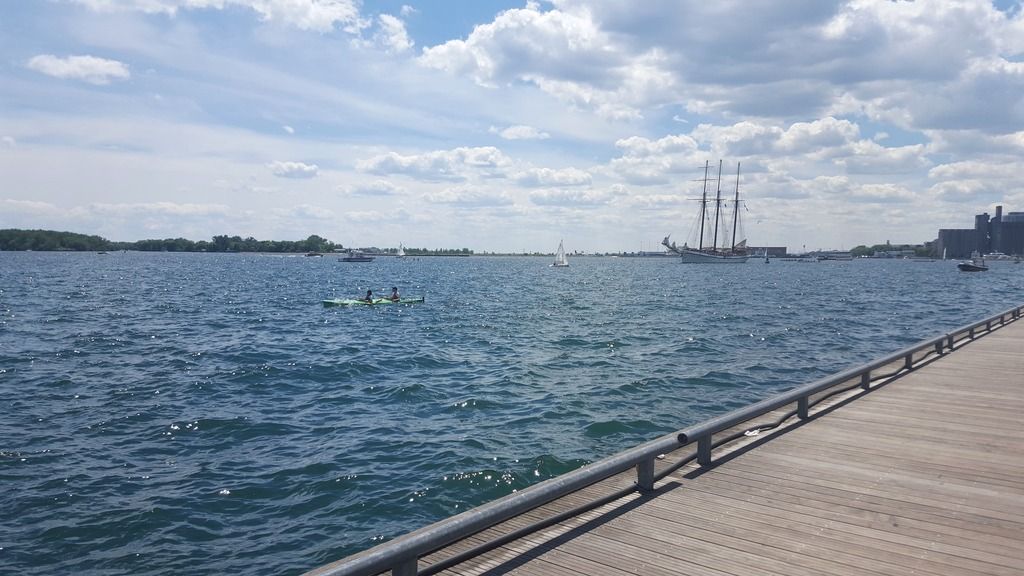 Another weekend the Mister and I went to the Redpath Toronto Waterfront Festival.
Got one of my favourite drinks. Mmmm lemonade.
Saw a street performer. He was alright, not that entertaining.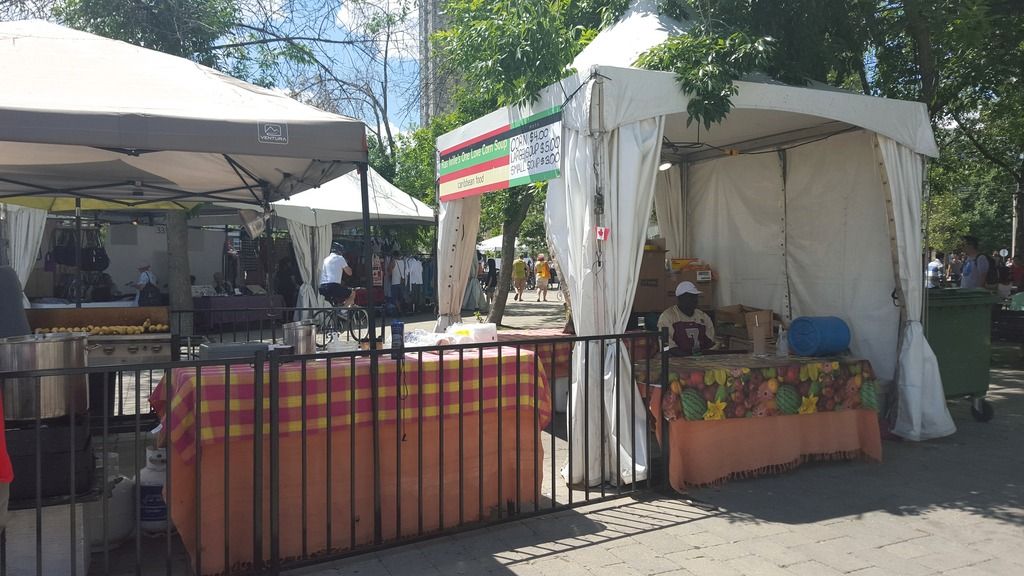 And visited one of our favourite food stands! Ras Iville's One Love Corn Soup! His Caribbean corn soup and corn on the cob are soooo good. The Mister and I look forward to visiting every year.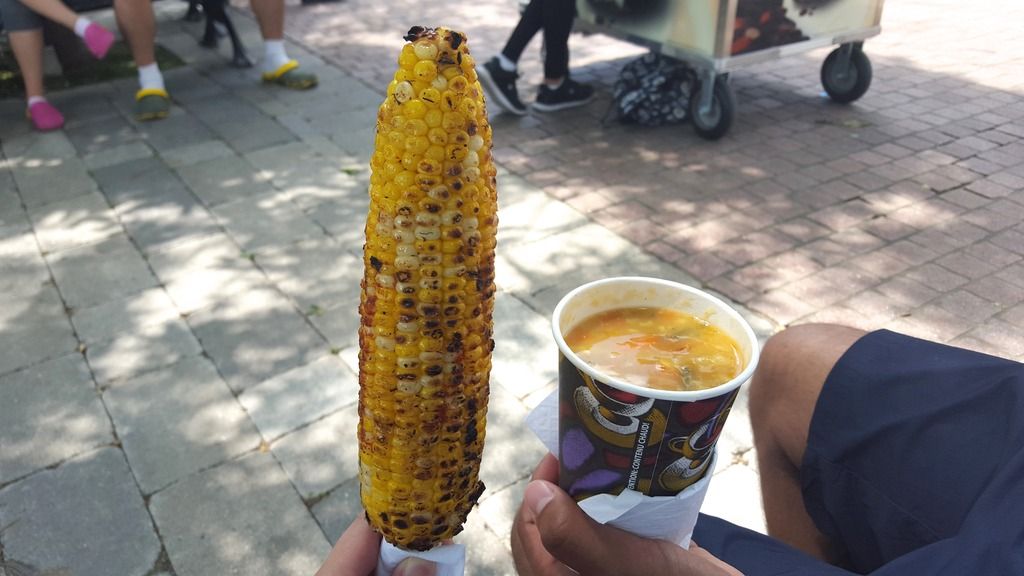 If you've never tried, you must give it a go sometime. I promise you won't regret it.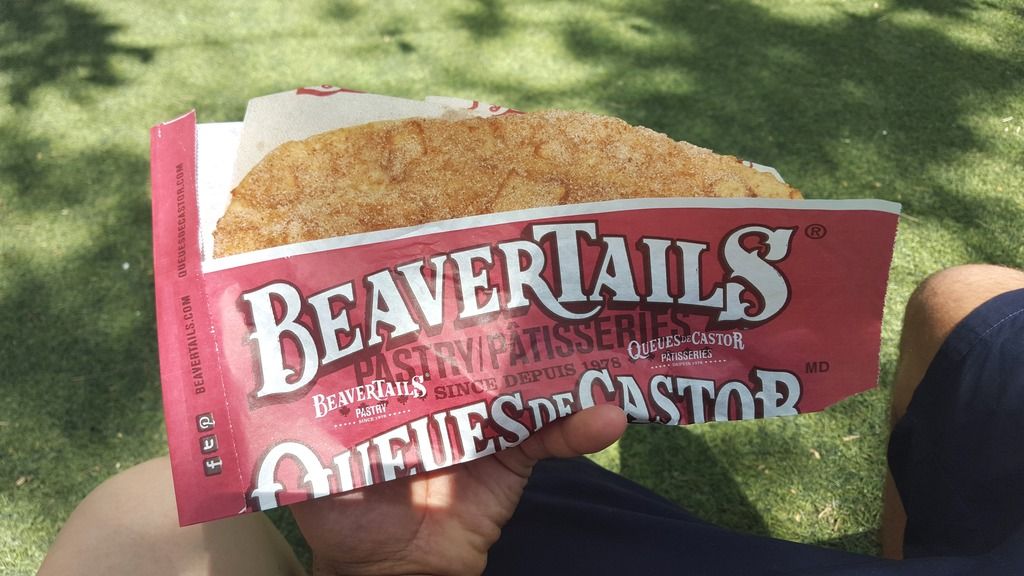 We tried Beavertail for the first time. It was pretty good, although it doesn't beat churros and Tiny Tom's donuts in my opinion.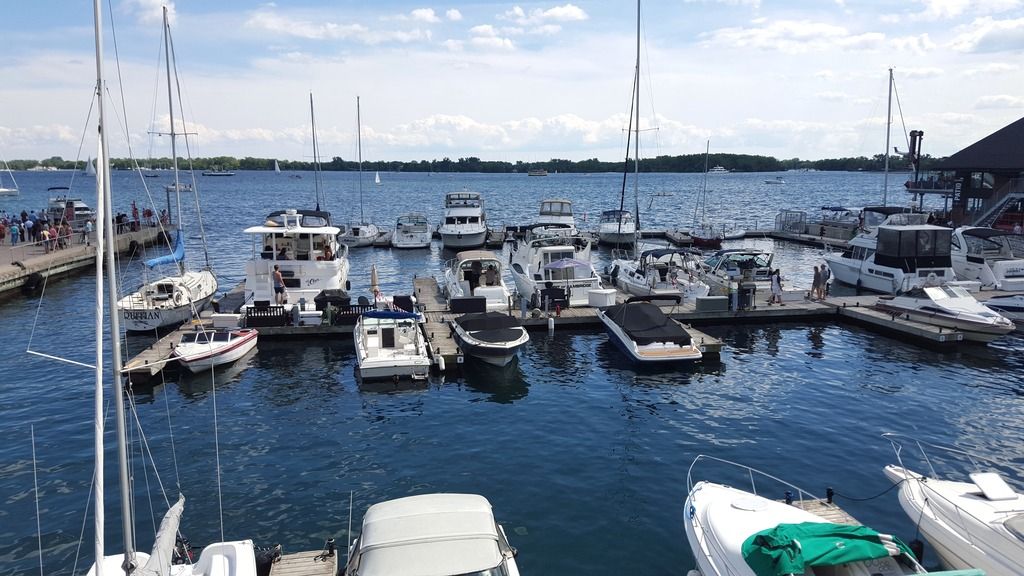 Over at the Artisan Market, we stumbled upon Holy Cannoli kiosk and decided to try a couple of their cannolis. We got the Cappuccino and the Chocolate Hazelnut. They were so good!!
Then we came upon the Teppan Ice Cream kiosk which was packed full of people. We were willing to wait to try it. We chose the mango and condensed milk as our topping. It had a bit of an interesting texture but it was yummy. I still prefer churned ice cream better though.
We ended the day by heading into this store nearby on the lakefront called 'SHOP'. I didn't take any pictures inside but they had some unique things albeit expensive.
Emerald Chinese Restaurant
30 Eglinton Ave W, Mississauga, ON L5R 3E7
I took the Mister out to Dim Sum for the first time. I hadn't had dim sum in so long... I really missed it.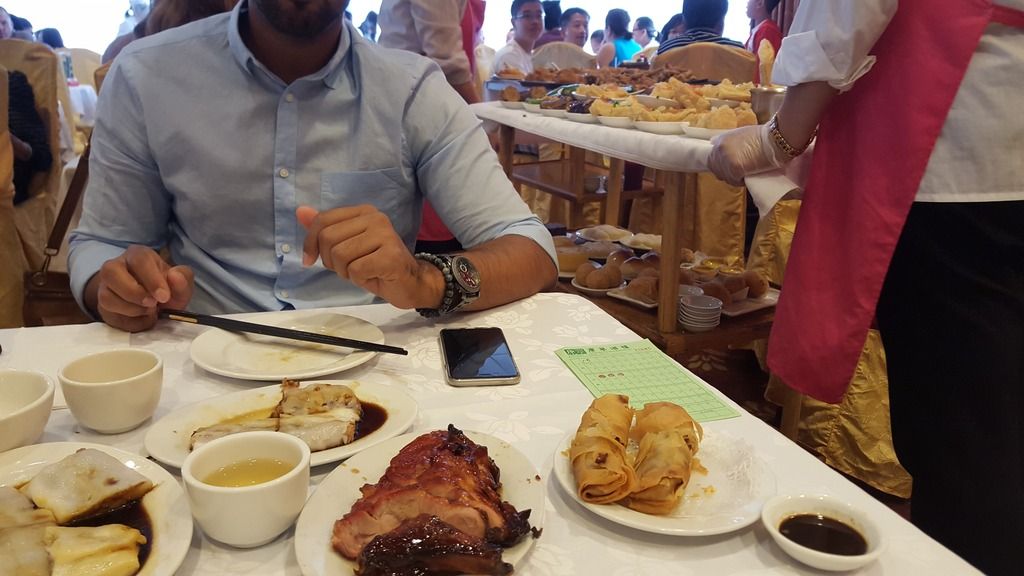 This restaurant still does it the old school way by carting around the dim sum carts. I wanted his first dim sum experience to have this.
The rice noodle roll is my favourite!! YUM.
The food was good. I was missing my other favourites though- Har Gow and Siu Mai :( Maybe we came at the tail end of the service and they already ran out? This place always draws a big crowd so it's always very crowded. The servers vary, some are straight to the point, some are nicer, and some don't speak English. You don't come here for the ambience or service, you come for the food.
Overall: Ambience D-, Food A, Service B-, Price B
.
I believe on my nails is Essie's Gel Couture polish in "Fairy Tailor". These polishes are opaque and wear
really
well. My nails lasted for 5 days straight with not a single chip! Normally my nails chips after 2 days.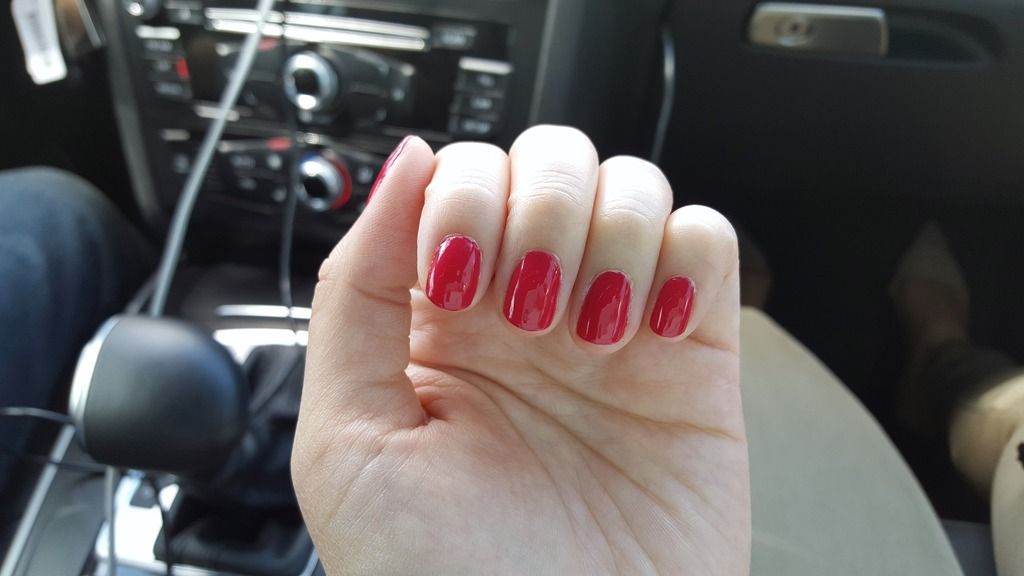 Essie's "Haute in the Heat". Sometimes this comes off looking more red than raspberry.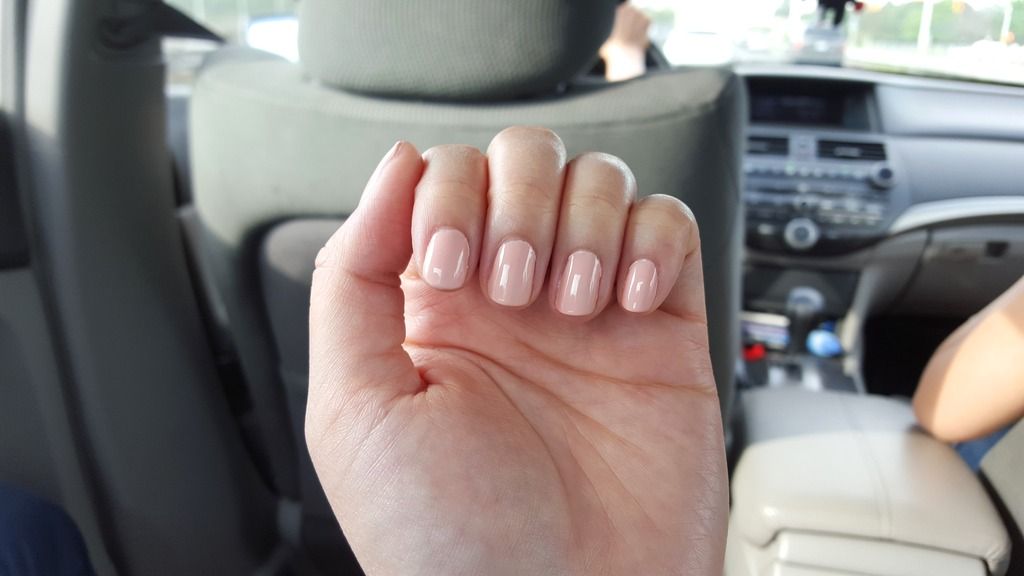 I don't know what took me so long, but Essie's "Topless and Barefoot" is hands down the most perfect nude polish ever. It's a pinkish nude and because it leans more to the pinkish side than tan or brown, it makes your fingers and hands look so pretty! It really brings out your nails and it suits my skintone perfectly.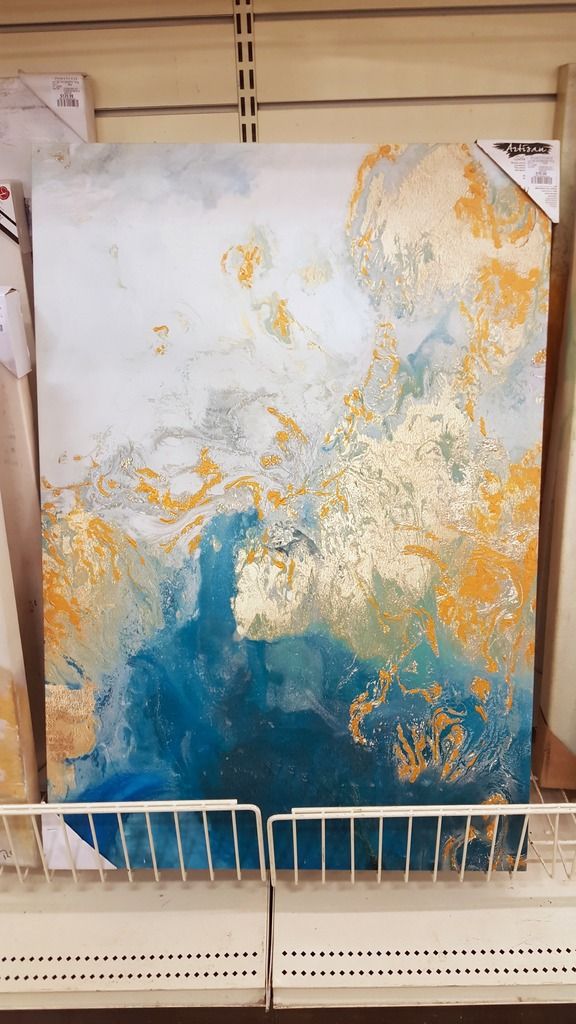 A couple of beautiful paintings I saw at Winners. The first one would look great in a hallway. I nearly walked out with the second one because I was so in love with it... but I have no idea how it would look like in a space. I would need to buy furniture and place out all my decor in order to see if this piece could work or not.
Also at Winners, I saw this funny cassette table.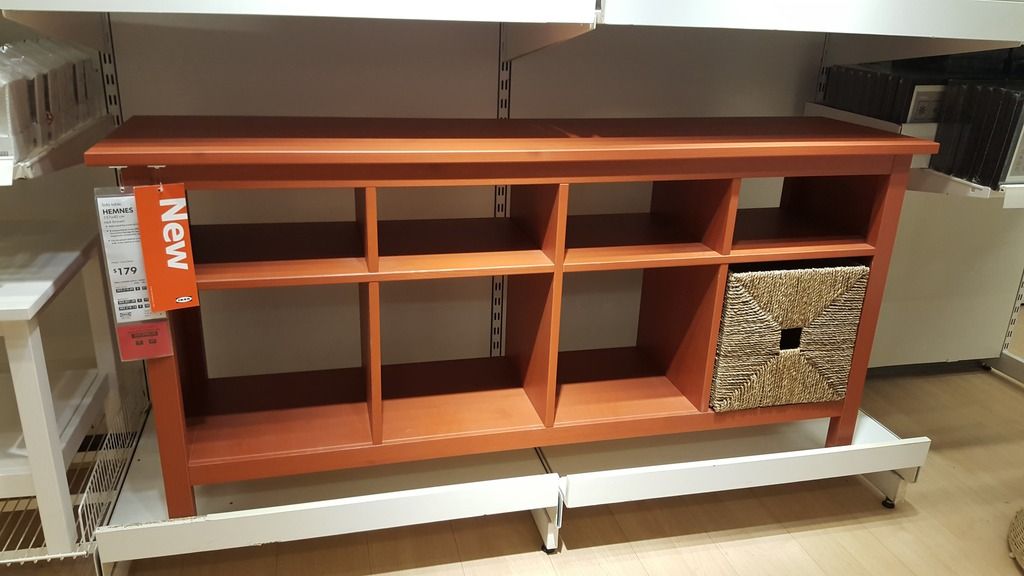 At Ikea, I saw this beautiful tv console. Isn't it such a nice punch of colour? It would look great as a statement piece.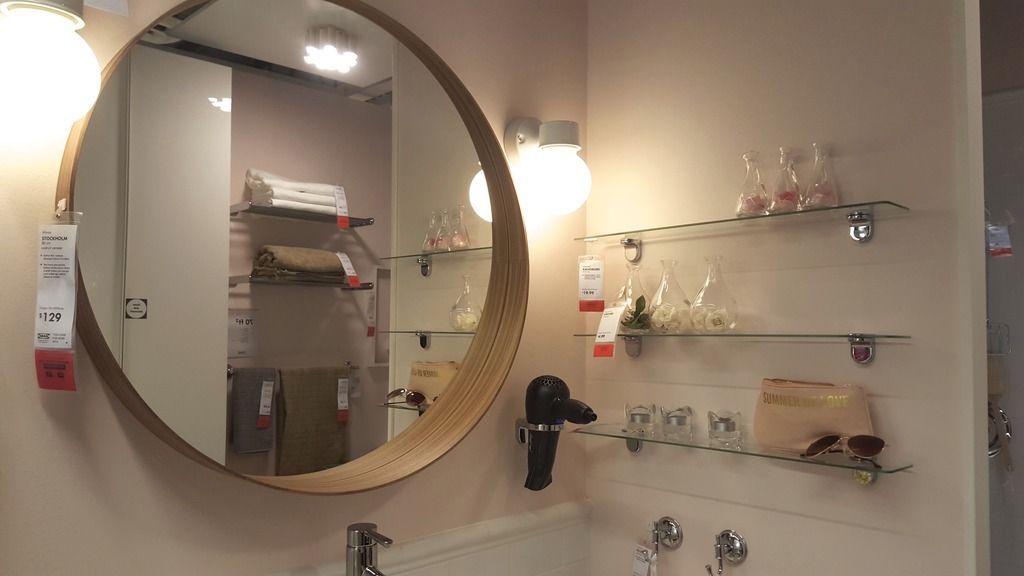 I really liked this glass shelving in the bathroom since it allows for storage yet looks elegant. And since it's glass, it makes it look more airy.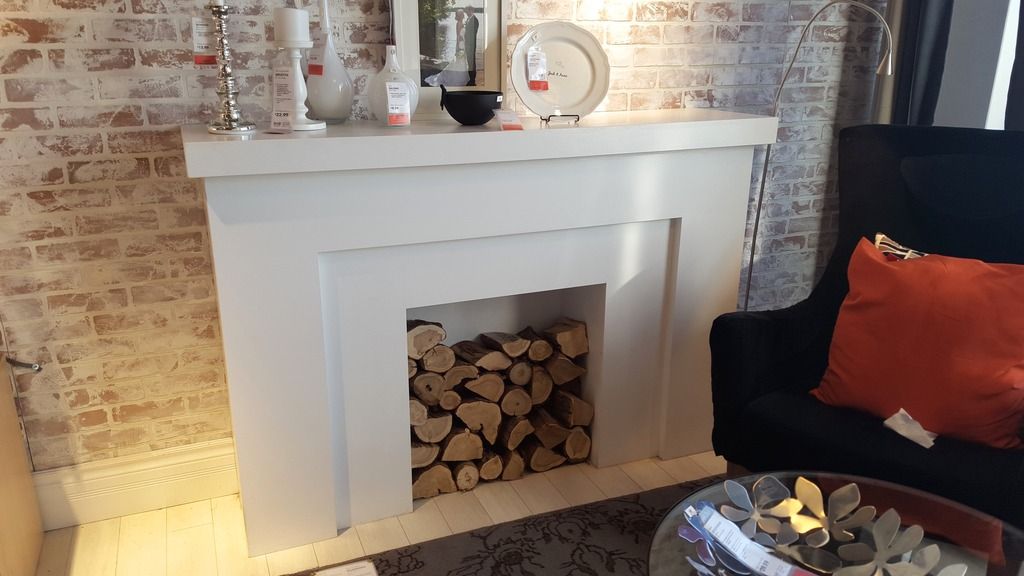 If in the future I buy a house that doesn't have a fireplace, I would love to have an electric one or even have a mock one. I like the idea of piling a bunch of wood or placing a bunch of candles in it. A fireplace really pulls a room together.
"Darkness cannot drive out darkness; only light can do that. Hate cannot drive out hate; only love can do that." -Martin Luther King, Jr.